ABB provides charging infrastructure for Singapore electric buses
2019-08-23 16:40:16 Click Count: 170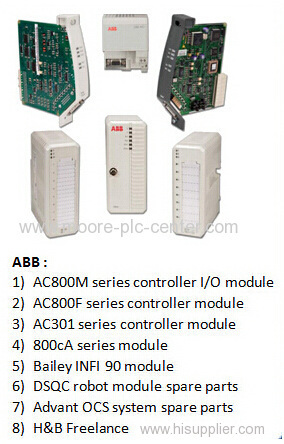 Recently, ABB has successfully reached a partnership to provide charging infrastructure for 40 single-deck electric buses launched in Singapore in early 2020. The other two partners are BYD Singapore and ST Engineering Land Systems. The two companies and another company have signed a contract with the Singapore Land Transport Authority (LTA) to supply electric buses.
The intelligent charging solution provided by ABB adopts modular design for future development, which can provide safe and reliable operation, remote service and data management, paving the way for Singapore to develop more sustainable green public transport.

For ST Engineering's 20 single-deck electric buses, ABB supplies four 450 kW charging stations, including installation, civil engineering, project management and commissioning services. The solution is based on OppCharge, which can be quickly charged by fully automated roof connections at important transfer points and can be completed in less than 10 minutes.

ABB provides BYD with ten 150 kW night charging systems. This is an intelligent and cost-effective solution that can provide orderly charging for the fleet of 20 BYD electric buses at night. When an electric bus stops at a bus stop, at most two buses can be charged at the same time with a single charger. All 20 buses can be fully charged within 4.5 hours to provide power for a full day's operation.


sales*mvme.cn ( change * to @ )



| | | | | |
| --- | --- | --- | --- | --- |
| HONEYWELL | 8C-TDOD51 | | ICS Triplex | T3485 |
| HONEYWELL | 8C-TAZMA1 | | ICS Triplex | T3484 |
| HONEYWELL | 8C-TAZX51 | | ICS Triplex | T3510 |
| HONEYWELL | 8C-TDZLA1 | | ICS Triplex | T3441A |
| HONEYWELL | 8C-TOIL61 | | ICS Triplex | T3310 |
| HONEYWELL | 8C-TAZXB1 | | ICS Triplex | T3401 |
| HONEYWELL | 8C-TAOXB1 | | ICS Triplex | T3404 |
| HONEYWELL | 8C-TCNTA1-C | | ICS Triplex | T3160 |
| HONEYWELL | 8C-TAIOA1 | | ICS Triplex | T3419 |
| HONEYWELL | 8C-TAOXA1 | | ICS Triplex | T3420A |
| HONEYWELL | 8C-TAIXA1 | | ICS Triplex | T3151 |
| HONEYWELL | 51305381-500 | | ICS Triplex | T7150A |
| HONEYWELL | 51202329-402 | | ICS Triplex | T3480 |
| HONEYWELL | 51202329-212 | | ICS Triplex | T3150A |
| HONEYWELL | 51202335-300 | | ICS Triplex | T8110B |
| HONEYWELL | 51202329-606 | | ICS Triplex | T8110C |
| HONEYWELL | 51202329-616 | | ICS Triplex | T8442 |
| HONEYWELL | 51202330-200 | | ICS Triplex | T8150 |
| | | | | |
| | | | | |
| | | | | |
| GE | DS200TBQCG1A | | TRICONEX | 3703E |
| GE | DS200SLCCG3AFG | | TRICONEX | 3805E |
| GE | DS200SLCCG3A | | TRICONEX | 3806E |
| GE | DS200CTBAG1ADD | | TRICONEX | 3807 |
| GE | DS200CTBAG1A | | TRICONEX | 3636T |
| GE | DS200TCPSG1APE | | TRICONEX | 3008 |
| GE | DS200TCPSG1A | | TRICONEX | 4201 |
| GE | DS200TCQAG1BHF | | TRICONEX | 3511 |
| GE | DS200TCQAG1B | | TRICONEX | 4507 |
| GE | DS200TBQAG1ABB | | TRICONEX | 4101 |
| GE | DS200TBQAG1A | | TRICONEX | 3805E |
| GE | DS200TCPDG1BEC | | TRICONEX | 3002 |
| GE | DS200TCPDG1B | | TRICONEX | 3853 |
| GE | DS200TCQCG1BJF | | TRICONEX | 3708E |
| GE | DS200TCQCG1B | | TRICONEX | 3501E |
| GE | DS200TCQAG1B | | TRICONEX | 3603B |
| GE | DS200TCPSG1ARE | | TRICONEX | 3503E |
| GE | DS200TCQCG1B | | TRICONEX | 3604 |
sales*mvme.cn ( change * to @ )