1747-BA | ALLEN BRADLEY | Battery Module
1747-BA | ALLEN BRADLEY | Battery Module
666.0~999.0 USD
Min. Order:
10 Piece/Pieces
Place of Origin:
Fujian, China (Mainland)
Means of Transport:
Ocean, Air, Land
Packing:
New carton packaging
Delivery Date:
3 days after payment
Brand Name:
ALLEN BRADLEY
Product Description
1747-BA | ALLEN BRADLEY | Battery Module
Contact:Jessica
Email:sales*mvme.cn (please change * to @)
Phone:+8618030235311
Skype:jessica01235483
Wechat:hu18030235311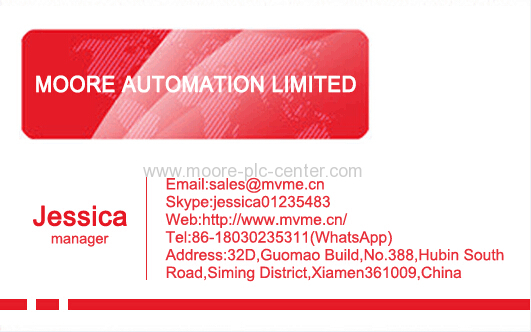 The Allen-Bradley 1747-BA is a lithium battery. The Allen-Bradley 1747-BA is not rechargeable, but it can be replaced. Backup for RAM is provided by lithium batteries like the 1747-BA. Lithium batteries provide backup for approximately 5 years for the Allen-Bradley 1747-L511, while they provide backup for approximately 2 years for the Allen-Bradley 1747-L514. The 1747-BA lithium battery provides power for approximately 2 years for the SLC 5/02, 5/03, 5/04, and the SLC 5/05 as well. The battery LED on the processor will alert you when the battery voltage is low.

Each 1747-BA battery contains 0.23 grams of lithium. Therefore, up to 2 batteries can be shipped together in the United States. Regulations governing shipments to or in other countries may vary. Store in cool and dry environments with an ambient temperature of 20-25°C (68-77°F) with 40-60% relative humidity. Regularly monitor the temperature and humidity of the storage area. Lithium metal cells and batteries are classified as Class 9 Dangerous Goods by the United Nations.
IS200TRLYH1B
IS200TRPGH2B
IS200TSVOH1B
IS200TTURH1B
IS200VCRCH1B
IS200VCRCH1BBC
IS200VGENH1B
IS200VSVOH1B
IS200VTURH1BAC
IS2020RKPSG3A
IS215ACLEH1A
IS215UCVEH2A
IS215VCMIH2B
MTM-120(S-A20-120VA)
NP 104X905BA603
NP104X905BA603 NP 104X905BA603
PQMII-T20-C-A
SR750 750-P5-G5-D5-HI-A20-R-E
SR750 750-P5-G5-S5-HI-A20-R-E
SR760 760-P1-G1-S1-HI-A20-R
VIPC616
VMIPCI-5565-110000
IC200MDL742
369-HI-R-M-0-0-0-E
| | |
| --- | --- |
| ABB | DSAI110 57120001-DP |
| ABB | 07KT97 WT97 GJR5253000R4270 |
| ABB | 07DI92 WT92 GJR5252400R4101 |
| ABB | NGDR-02C |
| ABB | DSQC652 3HAC025917-001/00 |
| ABB | SB510 3BSE000860R1 |
| ABB | CI540 3BSE001077R1 |
| ABB | DO801 3BSE020510R1 |
| ABB | DI801 3BSE020508R1 |
| ABB | TU830V1 |
| ABB | SNAT 632 PAC |
| ABB | SNAT 617 CHC |
| ABB | SNAT 633 PAC |
| ABB | DAI05 |
| ABB | PU515A 3BSE032401R1 |
| ABB | 07KT97(WT97) |
| ABB | SAMC19 INF 57401389 |
| ABB | DSQC500 3HAC3626-1 |
| ABB | DI810 3BSE008508R1 |
| ABB | TU830V1 3BSE013234R1 |
1.We supply a large number of prompt goods.Sales serves:
2.New packaging and factory sealed

---
---