1747 L511 Factory Supply
1.0 USD
Min. Order:
1 Piece/Pieces
Place of Origin:
Fujian, China (Mainland)
Brand Name:
ALLEN BRADLEY
Product Description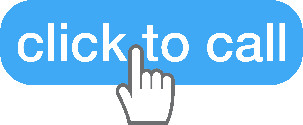 Jessica (manager) - 8:30AM-18:00PM Online
Email : sales*mvme.cn (Pls change * to @)
Mobile : +86-18030235311
Skype : jessica01235483
WeChat : hu18030235311
Request a quote for this module

Allen-Bradley Rockwell (USA)
1747-L511 SLC 5/01 1K Controller MODULE
(Overhead information)
1. Product packing:
Original package or international import package.
2. Shipping and delivery:
Items will be shipped within 2 business days from payment
confirmation via UPS DHL FEDEX TNT or EMS etc.
We always can prompt delivery and look forward to your business
3. Payment terms:
Buyer pays the shipping charge and handling worldwide.We can
accept TT, West union.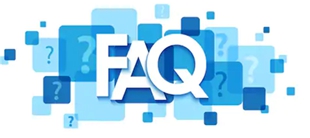 Q.1: How to contact us?
A1.You can send your questions to my mailbox sales*mvme.cn (Pls change * to @)
or call our number +86-18030235311.
Q.2: Can I pay the deposit at first if I buy many goods?
A1.After receive your deposit, we will ask the warehouse to start
arrange the goods for you.
Q.3: Can I get any discount?
A1.The price is negotiable, and our company will give you the right
price according to your order quantity.
[ Email : sales*mvme.cn (Pls change * to @) - Skype : jessica01235483 ]
Our main products
1. Allen-Bradley 1756/1769/1771/1785 Series
2. ABB 800xA/Bailey INFI90/DSQC Series
3. Bently Nevada 3500/3300 Monitoring System
4. Schneider Series Quantum 140 series
5. General Electric IC693/IC697/IC698/IS200/DS200 Series
6. SIEMENS MOORE/S5 Series
7. Westinghouse: OVATION/WDPF/MAX1000 system spare parts
8. Invensys Triconex: Triple Modular Redundancy architecture.
9. Honeywell TDC2000/TDC3000/Experion HS Series
10. YOKOGAWA CS3000 System
Etc... ...
[ Mobile : 86-18030235311 | WeChat : hu18030235311 ]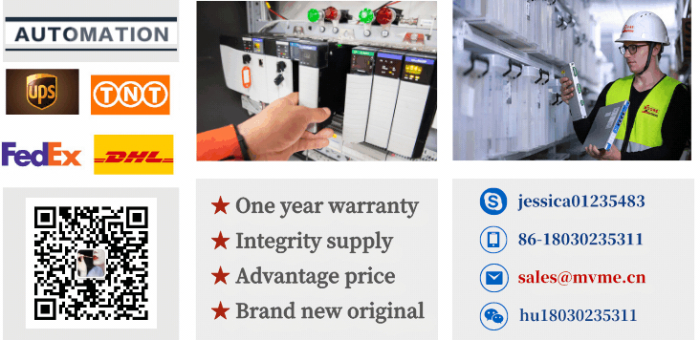 More advantageous models
| | |
| --- | --- |
| SIEMENS | 6AV3503-1DB10 |
| SIEMENS | 6AV3627-1LK00-1AX0 |
| SIEMENS | 6DD1611-0AD0 |
| SIEMENS | 6DD1660-0AE0 |
| SIEMENS | 6DD1681-0AE2 |
| SIEMENS | 6DD1681-0AG2 |
| SIEMENS | 6DD1681-0AJ1 |
| SIEMENS | 6DD1682-0BE0 |
| SIEMENS | 6DD1682-0BE0 |
| SIEMENS | 6DD1683-0BE0 |
| SIEMENS | 6DD1688-0AE2 |
| SIEMENS | 6DD2920-0AQ0 |
| SIEMENS | 6DD2920-0AR6 |
| SIEMENS | 6DP1280-8AA |
| SIEMENS | 6DP1280-8AB |
| SIEMENS | 6DR5220-0EN00-0AA0 |
| SIEMENS | 6DS1122-8AA |
| SIEMENS | 6DS1124-8AA |
| SIEMENS | 6DS1211-8AA |
| SIEMENS | 6DS1213-8AA |
| SIEMENS | 6DS1220-8AA |
| SIEMENS | 6DS1222-8BA |
| SIEMENS | 6DS1223-8AA |
| SIEMENS | 6DS1300-8AB |
| SIEMENS | 6DS1311-8AE |
| SIEMENS | 6DS1332-8RR |
| SIEMENS | 6DS1411-8RR |
| SIEMENS | 6DS1412-8RR |
| SIEMENS | 6DS1606-8BA |
| SIEMENS | 6DS1618-8CA |
| SIEMENS | 6DS1703-8RR |
| SIEMENS | 6DS1717-8RR |
| SIEMENS | 6DS1719-8RR |
| SIEMENS | 6DS1722-8RR |
| SIEMENS | 6DS1723-8BA |
| Siemens | 6DS1731-8RR |
| SIEMENS | 6DS1832-8AA |
---
---