1756 L73 Timely Communication
1756 L73 Timely Communication
10.0~40.0 USD
Min. Order:
1 Piece/Pieces
Place of Origin:
Fujian, China (Mainland)
Means of Transport:
Ocean, Air, Land
Brand Name:
ALLEN BRADLEY
Product Description
1756-L73 | Allen Bradley | ControlLogix 8 MB Controller
Have in stock
New and original 100% guaranteed
If you payment successful,We will ASAP arrange ship this goods this day!
NEW AND ORIGINAL 100%, HAVE IN STOCK, FREE SHIPPING
Contact: Jessica
Email: sales*mvme.cn (please change * to @)
Skype: jessica01235483
Mobile Phone: 86-18030235311(WhatsApp)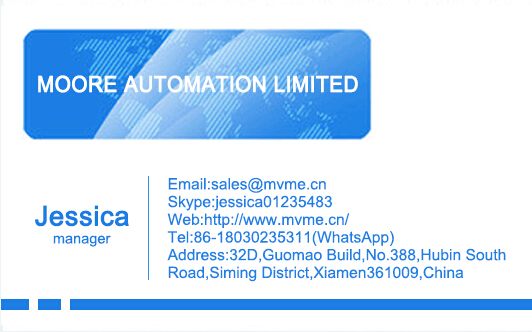 MOORE is a high-tech enterprise specialized in professional sales of industrial
automation components, and is committed to improving the level of world
automation parts supply.
No matter what the customer is, no matter how rare the required accessories,
MOORE can provide a variety of accessories for customers around the world
to make customers and products required close connection.

MOORE always make the best staff and spare parts together, professional
multilingual service team, adhere to provide customers with first-class service.
Company products cover DCS control system card, programmable PLC module
SPS / CNC panel controller / inverter / server driver and various parts of the robot.

Whether it is a new spare parts, or outdated / discontinued parts, MOORE is
committed to the best cost, best quality and efficient way to allow enterprises
to resume normal operation.
More than a thousand outstanding manufacturers, millions of stocks, adequate
supply, to achieve faster customer support response
Partners in all continents, customers cover 150 countries / regions.

MOORE has supplied nearly 70 million inventory parts for customers worldwide.
Our experienced team of professionals provides more spare parts expertise to provide
you with efficient component solutions.Whether it is customer service or delivery speed,
we always strive for excellence, to be better.
We are specialists in the field of industrial automation.
Inventory: A wide range of new and discontinued parts for a wide range of labels.
Affordable: competitive prices and specific dealer discounts
Reliable: Each product is tested and guaranteed for at least 12 months.
Speed: Fast response and efficient delivery.
Professional: Solid business organization, well-trained engineers.
International: A network of global partners and preferred suppliers.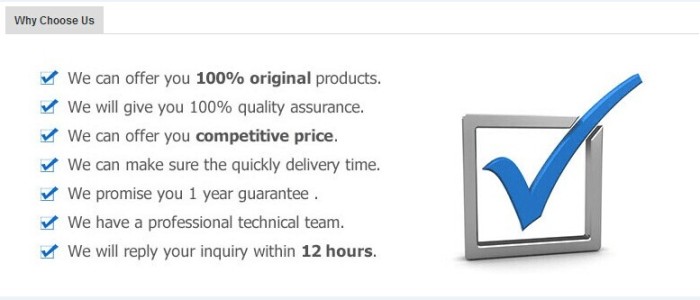 MOORE | Allen Bradley Rockwell | More Modules
| | |
| --- | --- |
| ALLEN-BRADLEY | 1756-SIM |
| ALLEN-BRADLEY | 1756-SYNCH |
| ALLEN-BRADLEY | 1757-BEM |
| ALLEN-BRADLEY | 1757-FFLD2 |
| ALLEN-BRADLEY | 1757-FIM |
| ALLEN-BRADLEY | 1757-FIMRTP |
| ALLEN-BRADLEY | 1757-PLX52 |
| ALLEN-BRADLEY | 1757-SRC1 |
| ALLEN-BRADLEY | 1757-SRC3 |
| ALLEN-BRADLEY | 1757-SRM |
| ALLEN-BRADLEY | 1761-CBL-HM02 |
| ALLEN-BRADLEY | 1761-L32AAA |
| ALLEN-BRADLEY | 1761-NET-DNI |
| ALLEN-BRADLEY | 1762-IQ32T |
| ALLEN-BRADLEY | 1762-IQ8OW6 |
| ALLEN-BRADLEY | 1762-L40BXBR |
| ALLEN-BRADLEY | 1764-LSP |
| ALLEN-BRADLEY | 1764-MM1 |
| ALLEN-BRADLEY | 1768-EWEB |
| ALLEN-BRADLEY | 1769-ADN |
| ALLEN-BRADLEY | 1769-ASCII |
| ALLEN-BRADLEY | 1769-BA |
| ALLEN-BRADLEY | 1769-BOOLEAN |
| ALLEN-BRADLEY | 1769-HSC |
| ALLEN-BRADLEY | 1769-IF16C |
| ALLEN-BRADLEY | 1769-IF4I |
| ALLEN-BRADLEY | 1769-IM12 |
| ALLEN-BRADLEY | 1769-IQ32T |
| ALLEN-BRADLEY | 1769-IQ6XOW4 |
| ALLEN-BRADLEY | 1769-IR6 |
| ALLEN-BRADLEY | 1769-L20 |
| ALLEN-BRADLEY | 1769-L23E-QB1B |
| ALLEN-BRADLEY | 1769-L23E-QBFC1B |
| ALLEN-BRADLEY | 1769-L30 |
| ALLEN-BRADLEY | 1769-L31 |
| ALLEN-BRADLEY | 1769-L32C |
| ALLEN-BRADLEY | 1769-L35CR |
| ALLEN-BRADLEY | 1769-L35E |
---
---