1769 L30ERM Free Quotes
1.0 USD
Min. Order:
1 Piece/Pieces
Place of Origin:
Fujian, China (Mainland)
Brand Name:
ALLEN BRADLEY
Product Description

Welcome to inquire our manager
Contact : Jessica (manager)
Email : sales*mvme.cn (Pls change * to @)
Skype : jessica01235483
WeChat : hu18030235311
MobilePhone/WhatsApp : +86-18030235311
Item specifics about Allen Bradley Rockwell
Manufacturer : Allen Bradley Rockwell (USA)
1769-L30ERM Ethernet Processor Module
Main products : PLC/DCS/ESD/TSI Module
Moore has a professional team
• Sales Department
24/7 hours service. Deal your request for any PLC, DCS
products promptly, patiently and professionally.
• Engineering Department
Ensure that there are no quality problems in the products.
All products will be examed before shipment.
• Warehouse & After-sales Service Department
Careful checking the goods listing and careful packing,shipping
goods in time. Full-time after-sales service team, under the sales
department,the user can put the timely response to service requests.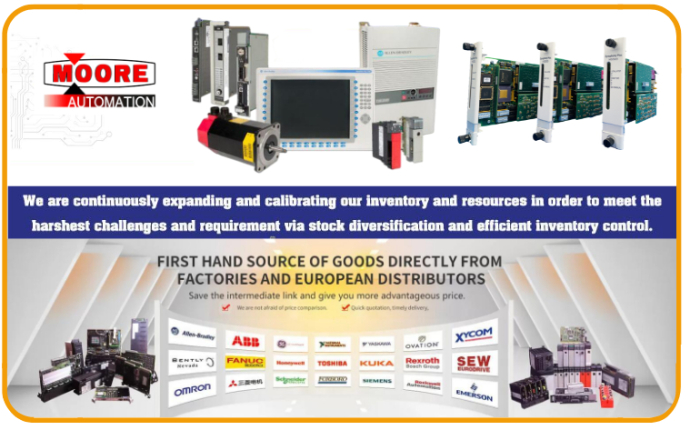 [ Skype : jessica01235483 | Mobile : 86-18030235311 ]
Category of the product
( DCS ) Distributed Control System
1. ABB:3AUA0000110429 SYSCON2 746924
2. Invensys Foxboro:FBM214 FBM242 B0123HE
3. Emerson:KJ4001X1-NB1 12P3368X012
( PLC ) Programmable Logic Controller
1. Rockwell Allen-Bradley:1734-IB8 1734-OB8 1756-IM16I
2. GE Fnauc:IS210AEPSG2B IS220UCSAH1A IS215ACLEH1A
3. Bachmann:MPC240/270(CPU),DI232,CM202,NT255AIO288
( TSI ) Turbine Supervisory Instrumentation
1. Bently Nevada:3500/22M 138607-01 3500/25 3500/32M
2. EPRO:MMS6110 MMS6120 MMS6220 MMS6312 MMS6410
3. ENTEK:EK C6622HS XM124 1440-SDM02-01RA
Jessica(sales manager) - Online Time 8:30AM-18:00PM
[ Email : sales*mvme.cn (Pls change * to @) | Mobile : 86-18030235311 ]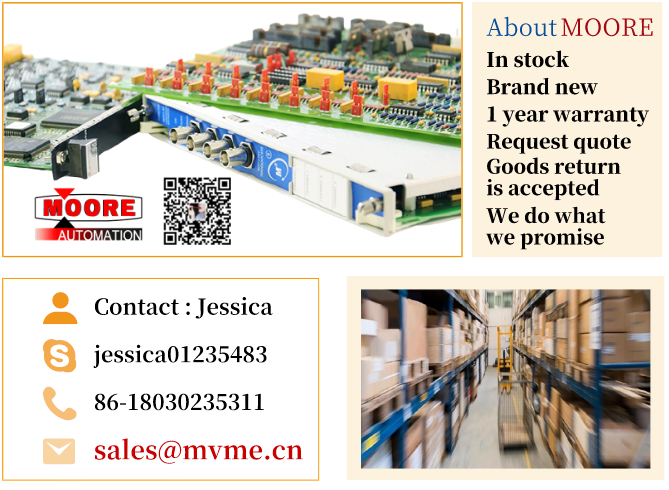 More modules recommended
| | |
| --- | --- |
| ALLEN-BRADLEY | 2711-B5A10 |
| ALLEN-BRADLEY | 2711-B5A8X |
| ALLEN-BRADLEY | 2711-B6C1 |
| ALLEN-BRADLEY | 2711-B6C10 |
| ALLEN-BRADLEY | 2711-B6C2 |
| ALLEN-BRADLEY | 2711-B6C8L1 |
| ALLEN-BRADLEY | 2711C-K3M |
| ALLEN-BRADLEY | 2711-K10C15L1 |
| ALLEN-BRADLEY | 2711-K3A17L1 |
| ALLEN-BRADLEY | 2711-K3A5L1 |
| ALLEN-BRADLEY | 2711-K5A2 |
| ALLEN-BRADLEY | 2711-K5A2X |
| ALLEN-BRADLEY | 2711-K5A5X |
| ALLEN-BRADLEY | 2711-K6C10 |
| ALLEN-BRADLEY | 2711-K9C1 |
| ALLEN-BRADLEY | 2711P-B6C20D 2711P-RN10C |
| ALLEN-BRADLEY | 2711PC-T10C4D1 |
| ALLEN-BRADLEY | 2711PC-T10C4D8 |
| ALLEN-BRADLEY | 2711P-K15C4A8 |
| ALLEN-BRADLEY | 2711P-RC3 |
| ALLEN-BRADLEY | 2711P-RN10C |
| ALLEN-BRADLEY | 2711P-RN15S |
| ALLEN-BRADLEY | 2711P-RP2 |
| ALLEN-BRADLEY | 2711P-RP6 |
| ALLEN-BRADLEY | 2711P-RP8A |
| ALLEN-BRADLEY | 2711P-T12C6D2 |
| ALLEN-BRADLEY | 2711P-T12C6D2 2711P-T12C6B2 |
| ALLEN-BRADLEY | 2711P-T15C4D1 |
| ALLEN-BRADLEY | 2711-T10C15 |
| ALLEN-BRADLEY | 2711-T10C8 |
| ALLEN-BRADLEY | 2711-T10C8X |
| ALLEN-BRADLEY | 2711-T6C8L1 |
| ALLEN-BRADLEY | 2711-T9C1X |
| ALLEN-BRADLEY | 2713P-T7WD1 |
| ALLEN-BRADLEY | 315116-A05 |
| ALLEN-BRADLEY | 320087-A06 |
| ALLEN-BRADLEY | 321131-A01 |
| ALLEN-BRADLEY | 51404127-250 |
| ALLEN-BRADLEY | 5370-CVIM |
| ALLEN-BRADLEY | 6155R-14S2KH |
| ALLEN-BRADLEY | 6181F-15TSXP |
---
---