1784 KTCX15 Fast Delivery
1784 KTCX15 Fast Delivery
10.0~40.0 USD
Min. Order:
1 Piece/Pieces
Place of Origin:
Fujian, China (Mainland)
Means of Transport:
Ocean, Air, Land
Brand Name:
ALLEN BRADLEY
Product Description
ALLEN BRADLEY 1784-KTCX15 Communication Interface Card

Contact : Jessica (sales manager)

Email : sales*mvme.cn (Pls change * to @)
Mobile/WhatsApp : 86-18030235311
WeChat : hu18030235311
Skype : jessica01235483
Product information
| | |
| --- | --- |
| Brand name | Allen Bradley Rockwell |
| Country of origin | USA |
| Available | In stock |
| Main products | PLC/DCS/ESD/TSI |
About Moore

(Reliable global supplier of industrial spare parts)
Moore Limited is a professional manufacturer of global famous
brand modules and spare parts.Our main products are:Distributed
control system (DCS), Programmable logic controller (PLC), large
servo control system.The spare parts we sell are guaranteed for one
year and are rigorously tested and certified. We are now a global
manufacturer of industrial automation spare parts and components.

Q: Do you have a warranty?
A: Yes, We have 12 months warranty.
Q: Is it 100% brand new?
A: Yes. New and original.
Q: What is the type of payment? Paypal?
A: 100% T/T Payment in Advance.
Q: Which country or area can be shipped?
A: Worldwide.
Q: How do you ship goods?
A: By air (DHL/TNT/UPS/FedEx...)
Any question, contact Jessica freely.

Mobilephone : 86-18030235311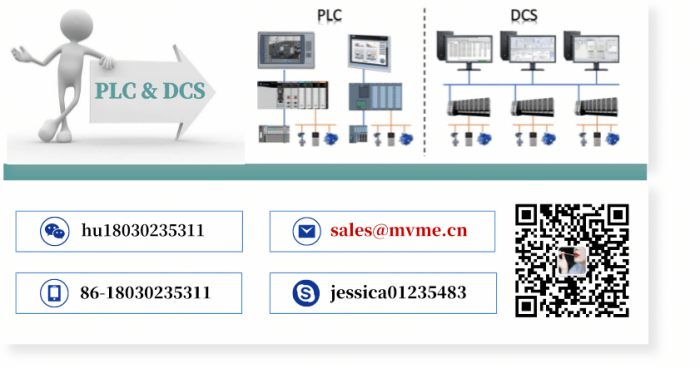 Application field
1. DCS Control System of Power Plant
2. Manufacture of Intelligent Flat Tempering Furnace System
3. PLC programmable conveying control system
4. DCS Distributed Control System
5. Intelligent Fire Water Supply Control System
6. Computer control system for chemical liquid constant flow of chemical plant
7. Electrical Control System
8. Papermaking, printing and dyeing production line
9. Substation integrated automation control system
More Products
| | |
| --- | --- |
| ALLEN-BRADLEY | 1305-KBA09 |
| ALLEN-BRADLEY | 1326AB-B430E-21 |
| ALLEN-BRADLEY | 1326AB-B515E-S2K5L |
| ALLEN-BRADLEY | 1326AB-B720E-S2L |
| ALLEN-BRADLEY | 1336-B005-EAD-FA2-L1-S1 |
| ALLEN-BRADLEY | 1336-BDB-SP17C 74101-482-51 |
| ALLEN-BRADLEY | 1336-BDB-SP29A 74101-169-53 |
| ALLEN-BRADLEY | 1336-BDB-SP29C 74101-169-53 |
| ALLEN-BRADLEY | 1336-BDB-SP29D 74101-169-53 |
| ALLEN-BRADLEY | 1336-BDB-SP30D |
| ALLEN-BRADLEY | 1336-BDB-SP30D 74101-169-54 |
| ALLEN-BRADLEY | 1336-BDB-SP34D 77101-169-64 |
| ALLEN-BRADLEY | 1336-BDB-SP38A |
| ALLEN-BRADLEY | 1336-BDB-SP4D 74103-244-54 |
| ALLEN-BRADLEY | 1336-BDB-SP5C |
| ALLEN-BRADLEY | 1336-BDB-SP5D |
| ALLEN-BRADLEY | 1336-BDB-SP6A |
| ALLEN-BRADLEY | 1336-C003-EOD |
| ALLEN-BRADLEY | 1336F-B015-AA-EN |
| ALLEN-BRADLEY | 1336F-B025-AA-EN |
| ALLEN-BRADLEY | 1336F-BRF100-AA-EN |
| ALLEN-BRADLEY | 1336F-BRF10-AA-EN |
| ALLEN-BRADLEY | 1336F-BRF20-AA-EN |
| ALLEN-BRADLEY | 1336F-BRF20-AA-EN-HCS2 |
| ALLEN-BRADLEY | 1336F-BRF20-AE-EN-L5E |
| ALLEN-BRADLEY | 1336F-BRF50-AA-EN |
| ALLEN-BRADLEY | 1336F-BRF75-AA-EN |
| ALLEN-BRADLEY | 1336F-BRF75-AE-DE |
| ALLEN-BRADLEY | 1336F-MCB-SP1C |
| ALLEN-BRADLEY | 1336F-MCB-SP1F |
| ALLEN-BRADLEY | 1336F-MCB-SP1K |
| ALLEN-BRADLEY | 1336F-MCB-SP2L 164989 |
| ALLEN-BRADLEY | 1336-L4 42336-200-51 |
| ALLEN-BRADLEY | 1336-L5 42336-173-54 |
| ALLEN-BRADLEY | 1336-L5E 42336-172-53 42336-173-53 |
1.In stock

2.One year warranty
3.Original and new packing
4.Delivery with DHL 3 days after payment
---
---