1786 BNC Free Estimates
10.0~40.0 USD
Min. Order:
1 Piece/Pieces
Place of Origin:
Fujian, China (Mainland)
Means of Transport:
Ocean, Air, Land
Brand Name:
ALLEN BRADLEY
Product Description
ALLEN BRADLEY 1786-BNC Industrial Control System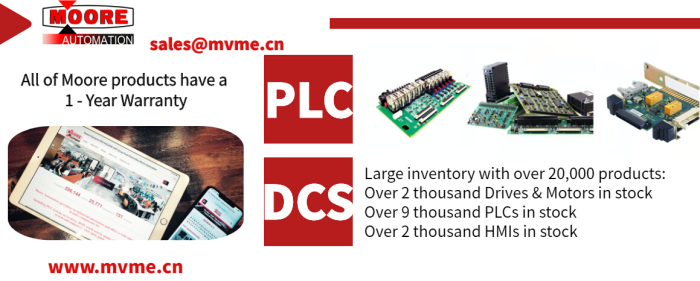 Manager: Jessica
Skype: jessica01235483
Phone/WhatsApp: 86-18030235311
Email: sales*mvme.cn ( change * to @ )

1) Quality is guarantee within 1 year from the date of shipment.
2) Pls inspects the goods carefully after you receive it. Any question,
pls inform us 24 hours.
3) Pls take your time to use or test the parts, any quality problem,
pls show the official test
report and ship the parts back in the guarantee time.
4) Pls send your bank slip copy to us after your remittance.

Our company name: MOORE Automation Limited
Site: Xiamen, Fujian, China
Our main products: Allen Bradley , Bently Nevada ,
Honeywell , Triconex , Siemens Moore,ICS Triplex ,
GE Marke , Yokogawa... ...
Our process
Finding a reliable and experienced supplier of automated parts can
be a daunting task. MOORE cooperates with more than 90,000
customers in 165 countries and regions around the world. With the
help of the industry's leading service, speed and knowledge reserves,
it's easy to buy automated spare parts.
Our sales team is on standby to help you with any form of consultation.
You can ask questions by e-mail, telephone or using our inquiry form
on the product page and the Contact Us page.
Generate quotation
We will reply to you within an average of 30 minutes and offer
competitive quotations. Then, we will contact you to ensure that
you are satisfied with the quotation and delivery date.
Place an order
If you feel satisfied, you can place the order immediately. After
placing the order, you can enjoy new parts and get them into your
hands.One of our most advanced warehouse facilities will process
and package your spare parts to ensure that you receive them in
good condition.
Delivery on the same day
Your spare parts are usually delivered on the same day. After you
receive spare parts, our after-sales support team can answer any
questions you may encounter after purchase.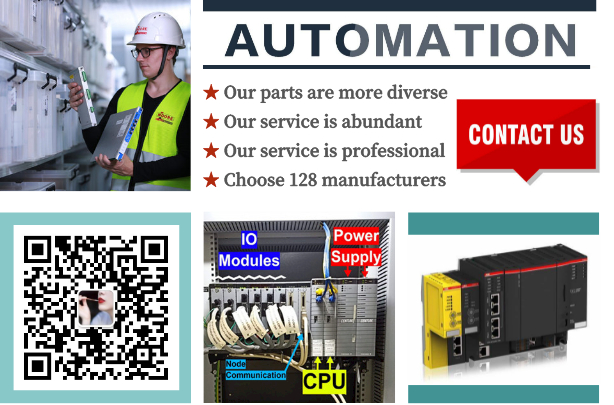 Jessica | sales*mvme.cn ( change * to @ ) | 86-18030235311

| | |
| --- | --- |
| ABB | AI561 1TNE968902R1101 |
| ABB | AI610 3BHT300000R1 |
| ABB | AI625 3BHT300036R1 |
| ABB | AI630 3BHT300011R1 |
| ABB | AI635 3BHT300032R1 |
| ABB | AI810 3BSE008516R1 |
| ABB | AI830 3BSE008518R1 |
| ABB | AI835 3BSE008520R1 |
| ABB | AI845-EA 3BSE023675R2 |
| ABB | AI86-16 57087196 |
| ABB | AI880A 3BSE039293R1 |
| ABB | AI895 3BSC690086R1 |
| ABB | AI910N 3KDE175513L9100 |
| ABB | AI910S 3KDE175511L9100 |
| ABB | AI930N 3KDE175513L9300 |
| ABB | AI930S 3KDE175511L9300 |
| ABB | AI931N 3KDE175513L9310 |
| ABB | AI931S 3KDE175511L9310 |
| ABB | AI950N 3KDE175523L9500 |
| ABB | AI950S 3KDE175521L9500 |
| ABB | AO610 3BHT300008R1 |
| ABB | AO650 3BHT300051R1 |
| ABB | AO801 3BSE020514R1 |
| ABB | AO820 3BSE008546R1 |
| ABB | AO895 3BSC690087R1 |
| ABB | AO920N 3KDE175533L9200 |
| ABB | AO920S 3KDE175531L9200 |
| ABB | APC700 5761894-9C |
| ABB | APC700PAN |
| ABB | ASDI-03 3HNA010255-001 |

---
---