1789-SL51 | ALLEN BRADLEY | Servo Drive Module
1789-SL51 | ALLEN BRADLEY | Servo Drive Module
666.0~999.0 USD
Min. Order:
10 Piece/Pieces
Place of Origin:
Fujian, China (Mainland)
Means of Transport:
Ocean, Air, Land
Packing:
New carton packaging
Delivery Date:
3 days after payment
Brand Name:
ALLEN BRADLEY
Product Description
1789-SL51 | ALLEN BRADLEY | Servo Drive Module
Contact:Jessica
Email:sales*mvme.cn (please change * to @)
Phone:+8618030235311
Skype:jessica01235483
Wechat:hu18030235311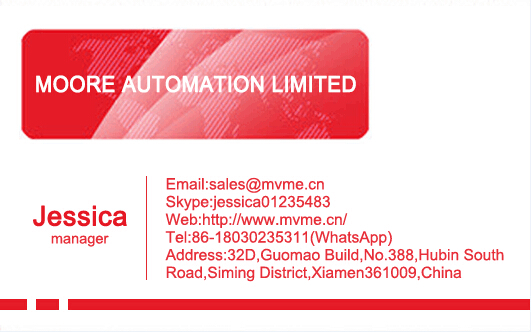 The Allen-Bradley 1751-SL4SP is a part of the SynchLink Communication Module for ControlLogix systems. It can facilitate distributed motion implementation and drive-based systems on ControlLogix products using fiber optic communication link. It only transfers general and axis-data thus it should be used together with standard control networks such as EtherNet/IP or ControlNet for control and diagnostic data transfer. It also provides time synchronization between master and slave devices.

The 1751-SL4SP is a 4-port splitter block of a SynchLink hub that converts signal from the base block from electrical to optical and sends it through its 4 output ports. It is DIN rail-mounted for installation and one base block can be plugged with up to 4 splitter blocks. It has a communication rate of 5M bit/s and power consumption of 0.300 A at 5.1V DC. Fiber-optic cable used must be 200/230 microns HCS (Hard Clad Silica) with Versalink V-System termination ranging from 1 – 300 meters.

The SynchLink communication module maintains system time coordination between all ControlLogix chassis. It performs high-speed limited data transfer between chassis and shares axis data among various controllers in different chassis. The 1751-SL4SP block must be mounted within a NEMA standard enclosure to prevent personal injury. It is intended for use in an industrial environment having Overvoltage Category II Standard with a 0 - 55°C (32 - 131°F) operating temperature, a 30g operating shock, and a 5 - 90% noncondensing relative humidity.
IC693MDL732
IC693CPU364-AC
IC670CHS001
IC600BF805
IC600BF905
IC600PM502
IC670CHS001
IC670ALG620
IC670ALG330
IC670GBI002
IC670MFP100
IC670ALG230
IC670ALG240
5136-DNP/5136-DNP-ISA
IC670ALG620
IC670MDL740
IC670MDL640
HE693STP100
IC693CPU363-BE
IC670MDL640
| | |
| --- | --- |
| HONEYWELL | 51196655-100 |
| HONEYWELL | 51304685-100 |
| HONEYWELL | 51309276-150 |
| HONEYWELL | 80363969-150 |
| HONEYWELL | MC-IOLX02 51304419-150 |
| HONEYWELL | MC-TDOY22 51204162-175 |
| HONEYWELL | 51304754-150 |
| HONEYWELL | MC-PAIH03 51304754-150 |
| HONEYWELL | MC-TAOY22 51204172-175 |
| HONEYWELL | MC-PD1X02 51304485-150 |
| HONEYWELL | MC-TAMR03 51309218-175 |
| HONEYWELL | MC-TDIY22 51204160-175 |
| HONEYWELL | 04404600/'05404600 |
| HONEYWELL | MC-TAOY25 51305865-275 |
| HONEYWELL | TC-PRR021 |
| HONEYWELL | 10024/I/I CTD |
| HONEYWELL | 51197564-200 |
| HONEYWELL | FC-SDO-0824 |
| HONEYWELL | 10006/2/1 |
| HONEYWELL | 10100/2/1 |
| HONEYWELL | 10014/H/F |

we supply:
plc : ab,abb,ge,schneider
dcs : abb,siemens moore,foxboro,westinghouse,yokogawa
esd : triconex,hima,bently,ics
excitation cards : abb,ge marke

---
---