193 ECPM3 Free Estimates
10.0~40.0 USD
Min. Order:
1 Piece/Pieces
Place of Origin:
Fujian, China (Mainland)
Means of Transport:
Ocean, Air, Land
Brand Name:
ALLEN BRADLEY
Product Description
ALLEN BRADLEY 193-ECPM3 Overload Relay MODULE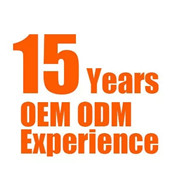 MOORE aim is to get your industrial machines
back up and running at the best price.
Jessica (Sales manager)
RFQ Email : sales*mvme.cn (Pls change * to @)
Mobile/WhatsApp : 86-18030235311
WeChat : hu18030235311
Skype : jessica01235483
Item Specifics
Allen Bradley Rockwell
Country of origin : USA
About shipping : DHL, UPS, FedEx, and TNT
Payment : 100% T/T for stock items before shipping
Provide original brand new items, 100% Brand New
Supply Ability : 30 Unit/Units per Month
Price : The more you order ,the lower price you will get
Delivery : In stock,within 3 days send the products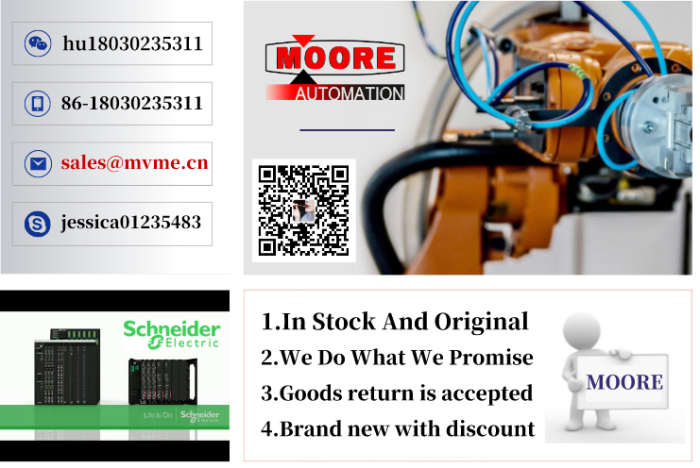 [ Email : sales*mvme.cn (Pls change * to @) ]
[ Skype : jessica01235483 | Mobile : 86-18030235311 ]
The important role of products
1. Improve efficiency and optimize plant operations;
2. Emission reduction and avoid unplanned downtime;
3. Provides the lowest Total Cost of Ownership (TCO);
4. Provides integrated control, power, safety, and information
solutions for complete plant-wide control in a scalable;
5. Open architecture to take advantage of traditional or renewable
sources of energy!
Why do you choose the MOORE?
(1)Safe payment
Pay with the world's most popular and secure payment methods.
(2)Worldwide delivery
With sites in 20 languages, we ship to over 100 countries and regions.
(3)24/7 help center
Round-the-clock assistance for a smooth shopping experience.
(4)Lower your support costs
Provide on-going availability of automation replacement parts.
(5)Standard lead time ex-works
In Stock, Fast delivery time,100% quality assurance.
(6)Best services, reasonable price
Have been in the line for many years, has a good reputation.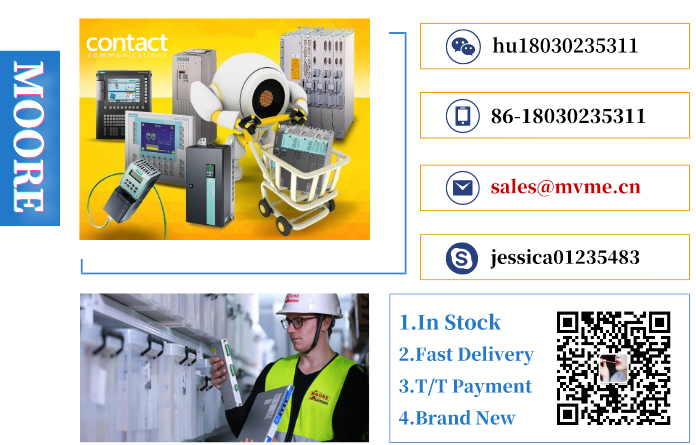 EMERSON
EMERSON PR6423/000-131 CON041
EMERSON PR6423/002-000 CON021
EMERSON PR6423/002-011 CON041
EMERSON PR6423/002-121 CON041
EMERSON PR6423/002-140 CON021
EMERSON PR6423/003-030 CON021
EMERSON PR6423/004-111 CON041
EMERSON PR6423/004-131 CON041
EMERSON PR6423/007-010 CON021
EMERSON PR6423/009-010 CON021
EMERSON PR6423/00R-101 CON031
EMERSON PR6423/00R-111 CON041
EMERSON PR6423/010-110 CON021
EMERSON PR6423/010-110 CON021
EMERSON PR6423/012-100 CON011
EMERSON PR6423/012-130 CON021
EMERSON PR6423/013-020 CON021
EMERSON PR6423/013-030 CON021
EMERSON PR6423/01R-111 CON031
EMERSON PR6423/01R-111 CON031
EMERSON PR6423/10R-010 CON021
EMERSON PR6424/000-030 CON021
Bently Nevada
BENTLY NEVADA 330103-00-10-10-02-00
BENTLY NEVADA 330103-00-10-50-02-00
BENTLY NEVADA 330103-00-12-10-01-00
BENTLY NEVADA 330103-00-14-10-01-00
BENTLY NEVADA 330103-00-15-05-01-00
BENTLY NEVADA 330103-00-15-10-02-00
BENTLY NEVADA 330103-00-16-10-01-00
BENTLY NEVADA 330103-00-18-05-02-05
BENTLY NEVADA 330103-00-25-50-02-02
BENTLY NEVADA 330103-02-06-05-02-00
BENTLY NEVADA 330103-02-07-10-02-00
BENTLY NEVADA 330103-02-12-10-02-00
BENTLY NEVADA 330103-03-06-05-02-00
BENTLY NEVADA 330103-03-12-05-02-00
BENTLY NEVADA 330103-05-10-10-02-05
BENTLY NEVADA 330103-05-12-10-01-00
BENTLY NEVADA 330103-05-13-10-02-00
BENTLY NEVADA 330103-06-13-10-02-00
BENTLY NEVADA 330103-07-12-10-02-00
BENTLY NEVADA 330103-07-16-05-02-00
BENTLY NEVADA 330103-07-18-10-02-00
[ Email : sales*mvme.cn (Pls change * to @) ]
---
---