1X00024H01 | EMERSON | AC 120VAC INPUT MODULE
1X00024H01 | EMERSON | AC 120VAC INPUT MODULE
990.0~1060.0 USD
Min. Order:
1 Piece/Pieces
Place of Origin:
Fujian, China (Mainland)
Means of Transport:
Ocean, Air, Land
Product Description
1X00024H01 | EMERSON | AC 120VAC INPUT MODULE
✈ Contact: Jessica
✈ Email: sales*mvme.cn (please change * to @)
✈ Skype: jessica01235483
✈ Mobile Phone: 86-18030235311(WhatsApp)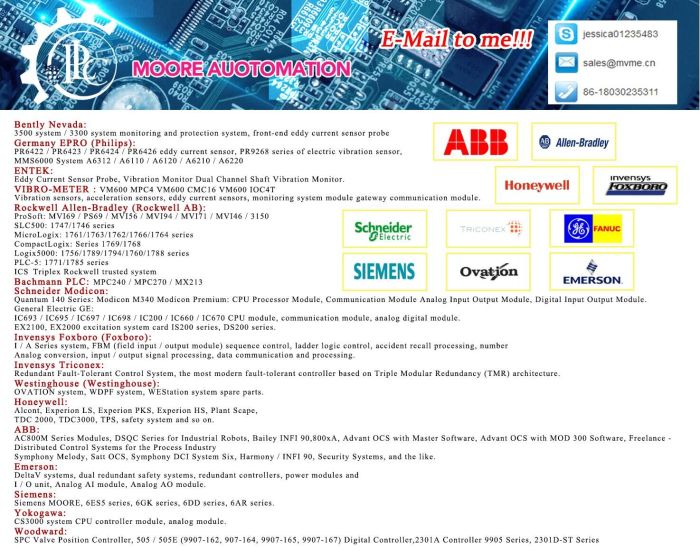 The various brands we offer in our distribution can meet the needs of most industries in China and provide high quality and reliable industrial components.
Petrochemical automation
Factory Automation
Renewable Energy
communication
Electricity Distribution
Our warehouse can accommodate up to 60,000 pallet spare parts as regional centers, enabling us to store a wide range of products. Thus, we can improve efficiency by providing faster delivery time and compatible prices for our customers in China.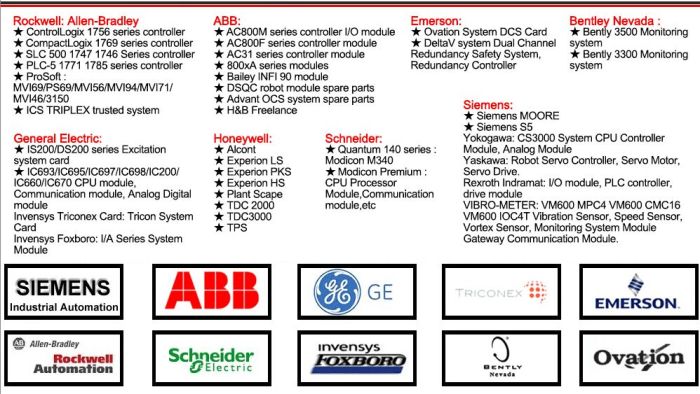 MOORE aims to provide customers with the best delivery time, quality and reliability as well as industrial accessories.
With the changing needs of the industry, we optimize our inventory according to the application needs of our customers. Our value is to develop and deliver products that improve process and business efficiency.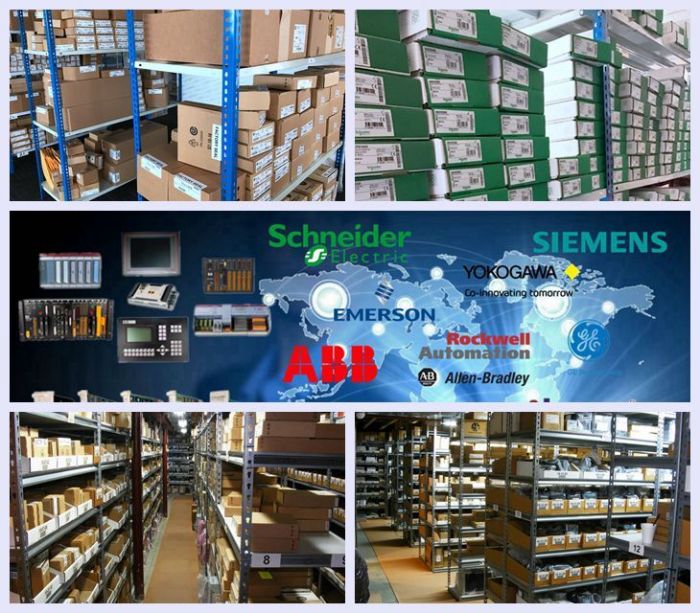 Fireye-EB-700
Fireye E900
Fireye 45UV5-1009 102-264v
Fireye YB110UV
FIREYE 60-2207-1
FIREYE EB700 W/ ED500 E/ EP160 W/ EUVS4
IN BOX FIREYE E300 EXPANSION MODULE FOR E100 (179)
UTC FIRE & SECURITY COMPANY 71D70 / 71D70
UTC FIRE & SECURITY COMPANY NX1466-1 / NX14661
UTC FIRE & SECURITY COMPANY 26SJ5-6000 / 26SJ56000
UTC FIRE & SECURITY COMPANY 72DRT1 / 72DRT1
FIREYE MC120
Fireye 95IRS1E-1CG
UTC FIRE & SECURITY COMPANY NX1025-1 / NX10251
FIREYE E300
UTC FIRE & SECURITY COMPANY EPD-167 / EPD167
FIREYE PROGRAMMER MODULE EPI60
UTC FIRE & SECURITY COMPANY E1R3 / E1R3
UTC FIRE & SECURITY COMPANY 26SJ5-6052 / 26SJ56052
UTC FIRE & SECURITY COMPANY YB110UVSC / YB110UVSC
Fireye | 60-2204-2
FIREYE MP560
FIREYE 70D41
| | |
| --- | --- |
| Honeywell | 51309136-125 |
| Honeywell | 51308301-175 CC-TCF901 |
| Honeywell | 51308307-175 CC-TCNT01 |
| Honeywell | 51308353-175 CC-TAOX11 |
| Honeywell | 51308363-175 CC-TAIX01 |
| Honeywell | 51308365-175 CC-TAIX11 |
| Honeywell | 51308373-175 CC-TD0B11 |
| Honeywell | 51308376-175 CC-TDOR11 |
| Honeywell | 51308380-175 CC-SDOR01 |
| Honeywell | 51308386-175 CC-TDIL01 |
| Honeywell | 51405038-175 CC-PAIH01 |
| Honeywell | 51405039-175 CC-PA0H01 |
| Honeywell | 51405040-175 CC-PDIL01 |
| Honeywell | 51405043-175 CC-PD0B01 |
| Honeywell | 51405047-175 CC-PCF901 |
| Honeywell | 51403988-150 |
| Honeywell | 51198685-100 |
| Honeywell | 10024/H/F |
| Honeywell | 05701-A-0325 |
---
---