4351B 4 RS-232/RS-485 Ports DB-9 Connectors
4351B 4 RS-232/RS-485 ports DB-9 connectors
140.0~200.0 USD
Min. Order:
1 Piece/Pieces
Place of Origin:
Fujian, China (Mainland)
Means of Transport:
Ocean, Air, Land
Product Description
Moore Automation
Sales Manager:Jessica
Email:sales*mvme.cn (please change * to @)
Skype:jessica01235483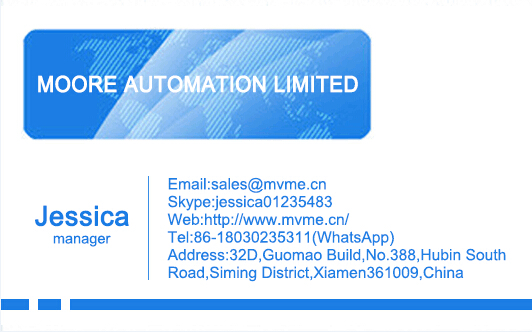 The system's high reliability and high utilization rate are widely used in petrochemical, oil refining, oil and gas, chemical, power, rail transportation, aerospace, nuclear and other industries.
Rockwell: Allen-Bradley

1) ControlLogix 1756 series controller
2) CompactLogix 1769 series controller
3) SLC 500 1747 1746 Series Controller
4) PLC-5 1771 1785 series controller
5) ProSoft :MVI69/PS69/MVI56/MVI94/MVI71/MVI46/3150
6) ICS TRIPLEX trusted system


ABB:

1) AC800M series controller I/O module
2) AC800F series controller module
3) AC31 series controller module
4) 800xA series modules
5) Bailey INFI 90 module
6) DSQC robot module spare parts
7) Advant OCS system spare parts
8) H&B Freelance


Bentley Nevada:

1) Bently 3500 Monitoring system,
2) Bently 3300 Monitoring system,


Schneider:

1)Quantum 140 series :Modicon M340
2)Modicon Premium :CPU Processor Module,Communication module,etc


Emerson Deltav:

1) System DCS Card
2) DeltaV system Dual Channel Redundancy Safety System, Redundancy Controller


General Electric(Fanuc):

1) IS200/DS200 series Excitation system card
2)IC693/IC695/IC697/IC698/IC200/IC660/IC670 CPU module,Communication module, Analog Digital module


Invensys Triconex Card: Tricon System Card
Invensys Foxboro: I/A Series System Module


Honeywell:

1) Alcont
2) Experion LS
3) Experion PKS
4) Experion HS
5) Plant Scape
6) TDC 2000
7) TDC3000
8) TPS


Siemens (Simatic):

1) Siemens MOORE
2) Siemens S5
Yokogwa: CS3000 System CPU Controller Module, Analog Module
Yaskawa:Robot Servo Controller, Servo Motor, Servo Drive.
Rexroth Indramat:I/O module, PLC controller, drive module
VIBRO-METER: VM600 MPC4 VM600 CMC16 VM600 IOC4T Vibration Sensor, Speed Sensor, Vortex Sensor, Monitoring System Module Gateway Communication Module
TRICONEX 4351B
TRICONEX TRICON 4351B
A Tricon system contains three main processor (MP) modules to control three separate channnels of the system.
Each main processor operates in parallel with the other two main processors, as a member of a triad.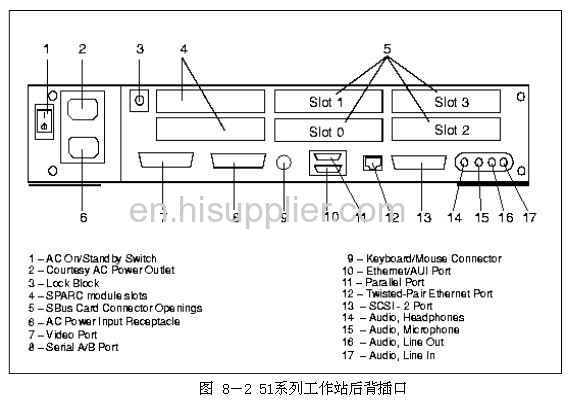 HOT SELL and best price !!!!
Big discount please contact us !!!
| | | | | | | |
| --- | --- | --- | --- | --- | --- | --- |
| TRICONEX | | 3625 | | TRICON | | 3700A |
| TRICONEX | | 9753-110 | | TRICON | | 3704E |
| TRICONEX | | 4211 | | TRICON | | 3721 |
| TRICONEX | | 3805E | | TRICON | | 3706A |
| TRICONEX | | 9662-610 | | TRICON | | 4000103-510 |
| TRICONEX | | 9563-810 | | TRICON | | 4210 |
| TRICONEX | | 9771-210 | | TRICON | | 4351B |
| TRICONEX | | 4119A | | TRICON | | 8312 |
| TRICONEX | | 3000510-180 | | TRICON | | 9662-810 |
| TRICONEX | | 3008 | | TRICON | | 9674-810 |
| TRICONEX | | 3481 | | TRICON | | 9761-210 |
| TRICONEX | | 3504E | | TRICON | | 9853-610 |
| TRICONEX | | 3511 | | TRICON | | EMPII 3006 |
| TRICONEX | | 3624 | | TRICON | | TCM 4353 |
| TRICONEX | | 3664 | | TRICON | | 9760-210 |
| TRICONEX | | 3700A | | TRICON | | 4329 |

Sales serves:
1.We supply a large number of prompt goods.
2.New packaging and factory sealed
---
---