51109693-100B | Honeywell | Fast Ship
51109693-100B | Honeywell | Fast ship
1.0 USD
Min. Order:
1 Piece/Pieces
Place of Origin:
Fujian, China (Mainland)
Means of Transport:
Ocean, Air, Land
Production Capacity:
123456
Packing:
New carton packaging
Product Description
51109693-100B | Honeywell | Fast ship
Contact:Jessica
Email:sales*mvme.cn (please change * to @)
Phone:+8618030235311
Skype:jessica01235483
Wechat:hu18030235311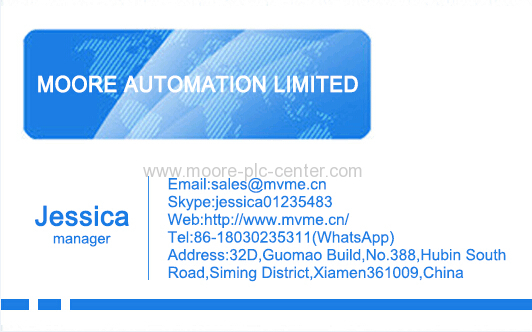 FOUNDATION Fieldbus (FF) is a fieldbus protocol based on international standards and designed for applications in the manufacturing industry, process automation and buildings automation. The guidelines for this fieldbus standard are published by the Fieldbus Foundation.
FF defines two communication profiles, H1 and HSE. The H1 profile allows a transmission rate of 31.25 kbit/s. It is preferably used for direct communication between field devices in one link (H1 link). The HSE profile is based on standard ethernet serves first and foremost as a powerful backbone for the link between H1 segments. Typically transmission rates are: 10 Mbit/s or 100 Mbit/s. The first devices that are already available on the market and support the HSE profile are FF linking devices (for example LD 800HSE). They serve as a gateway between the field devices on the H1 segments and the HSE backbone.
The FOUNDATION Fieldbus is linked to the AC 800M via the high-performance HSE bus using FF linking devices.
FI830F 3BDH000032R1
AI830 3BSE008518R1
DI821 3BSE008550R1
DO801 3BSE020510R1
SAFT188IOC SAFT 188 IOC
TP854 3BSE025349R1
DP640 3BHT300057R1
07DC92 GJR5251600R0202
DATX131 3ASC25H215
07KT94 GJR5252100R3261
1SAY130010R0010
81EU01E-E GJR2391500R1210
PFRA101 3BSE003911R115
PM825 3BSE010796R1
ICMK14F1 1SBP260051R1001
PHARPS3220000
3HAC021905-001
MAG-XM 50XM2000
AO801 3BSE020514R1
SR511 3BSE000863R0001
CM588-CN-XC 1SAP372800R0001
DX522-XC 1SAP445200R0001
TB511-ETH-XC 1SAP311100R0270
| | |
| --- | --- |
| ABB | SD822 3BSC610038R1 |
| ABB | SS822 3BSC610042R1 |
| ABB | AO815 3BSE052605R1 |
| ABB | TU830V1 3BSE013234R1 |
| ABB | PHCBRC30000000 BRC300 |
| ABB | IMASO11 |
| ABB | INTCT12 |
| ABB | INNIS11 |
| ABB | NTAI05 |
| ABB | SA801F 3BDH000011R1 |
| ABB | SA811F 3BDH000013R1 |
| ABB | DDI01 P3711-4-0369626 |
| ABB | DLM02 P37421-4-0338434 |
| ABB | DCP02 P37211-4-0369654 |
| ABB | SD811V1 3BSE013231R1 |
| ABB | FI830F 3BDH000032R1 |
| ABB | EI803F 3BDH000017R1 |
| ABB | PHBFIO10010000 FIO 100 P-HB-FIO-10010000 |
| ABB | EI813F 3BDH000022R1 |
| ABB | DCA2000A |
| ABB | P-HA-MCL-110RB000 |
In stock
1 year warranty
Original and new packing
Delivery with DHL 3 days after payment

---
---