51401052-100 | Honeywell | Pc Board
51401052-100 | Honeywell | Pc Board
990.0~1060.0 USD
Min. Order:
1 Piece/Pieces
Place of Origin:
Fujian, China (Mainland)
Means of Transport:
Ocean, Air, Land
Product Description
51401052-100 | Honeywell | Pc Board
Moore Automation
Sales Manager:Jessica
Email:sales*mvme.cn (please change * to @)
Skype:jessica01235483
Process control and safeguarding functions in today's process industry are highly automated via computerized systems. One advantage of computerization is the possibility of gathering and exchanging digitized information of process parameters.
In order to make optimal use of this information and to be able to provide adequate information to plant operators, both the process control systems and the safeguarding systems must have communication capabilities to exchange process information.
Safety Manager can communicate with the following devices:
- Safety Station - Other Safety Managers
- Experion PKS Server - SOE station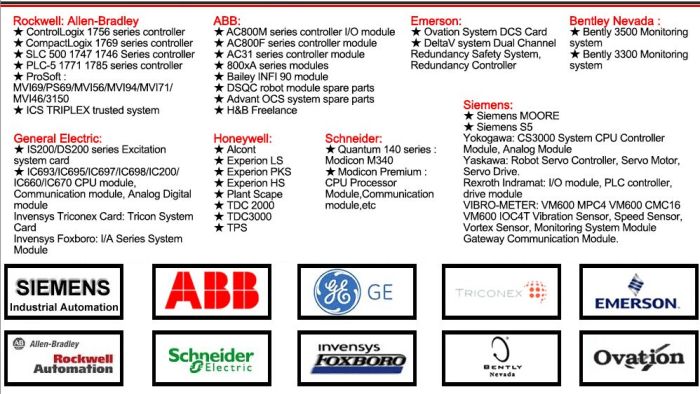 A time master is a system in the network that determines the network time. It has the responsibility to provide all other systems in a network with the network time.
- A time master can be a master or a slave system.
- If a system can choose from multiple time masters a hierarchical protocol is applied.

IC693CPU341
IC693MDR390
HE693STP104
IC693MDL241
IC693MDL340
IC693MDL930
IC693CPU311
IC693BEM320
HE693ASC900
IC693MDL730
IC693ALG221
IC693CHS393
IC693MDL740
IC693PWR321
IC697PWR710
IC660BBD024
IC697ALG440
IC693ALG390
IC693ALG391
| | |
| --- | --- |
| Honeywell | 51304754-150 MC-PAIH03 |
| Honeywell | 80363969-150 MC-PAOY22 |
| Honeywell | 80363972-150 MC-PDIY22 |
| Honeywell | MC-PDOY22 80363975-150 |
| Honeywell | 51304453-150 MC-TAIH02 |
| Honeywell | 51204172-175 MC-TAOY22 |
| Honeywell | 51204160-175 MC-TDIY22 |
| Honeywell | 51204162-175 MC-TDOY22 |
| Honeywell | 51309218-175 MC-TAMR03 |
| Honeywell | ACX633 51196655-100 |
| HONEYWELL | 8C-PCNT02 |
| HONEYWELL | 8C-PCNT02-C |
| HONEYWELL | 8C-PAINA1 |
| HONEYWELL | 8C-PAZHA1 |
| HONEYWELL | 8C-PDZPA1 |
| HONEYWELL | 8C-PDODA1 |
| HONEYWELL | DC-POZL51 |
In stock
1 year warranty
Original and new packing
Delivery with DHL 3 days after payment
---
---