51403422-150 HONEYWELL 80363969-150 HONEYWELL
51403422-150 HONEYWELL 80363969-150 HONEYWELL
240.0~300.0 USD
Min. Order:
1 Piece/Pieces
Place of Origin:
Fujian, China (Mainland)
Means of Transport:
Ocean, Air, Land
Product Description
| | |
| --- | --- |
| 51403422-150 | HONEYWELL |
| 80363969-150 | HONEYWELL |
Contact:Jessica
Skype:jessica01235483
Email:sales*mvme.cn (please change * to @)
TEL:86-592-5856209
Mobile Phone:86-18030235311(WhatsApp)
Q Q:2851195444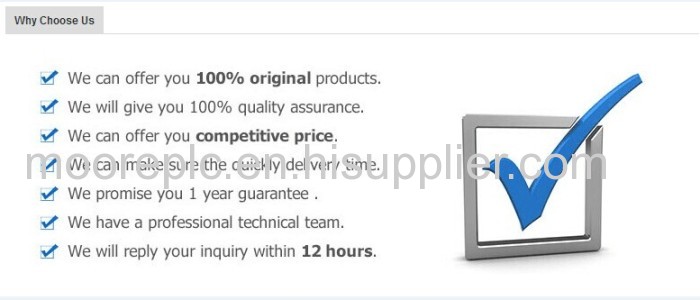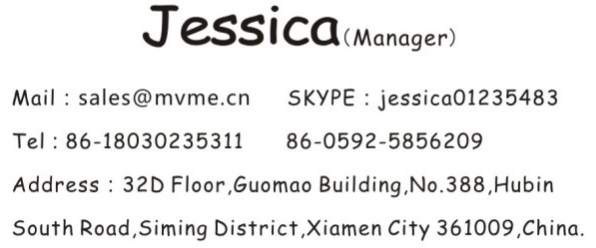 Moore Automation Control System Fault Diagnosis
Provide system fault diagnosis, consultation, the overall process solutions and installation commissioning services
● Ethernet failure
● Industrial bus network: ControlNet, DeviceNet, ProfibusDP, Modbus and so on
● Servo system failure
● Touch screen upgrade
● computer operator station or host computer monitoring software upgrade
● Provide the overall solution for upgrading the old or discontinued PLC system in the factory
Programming debugging services and system maintenance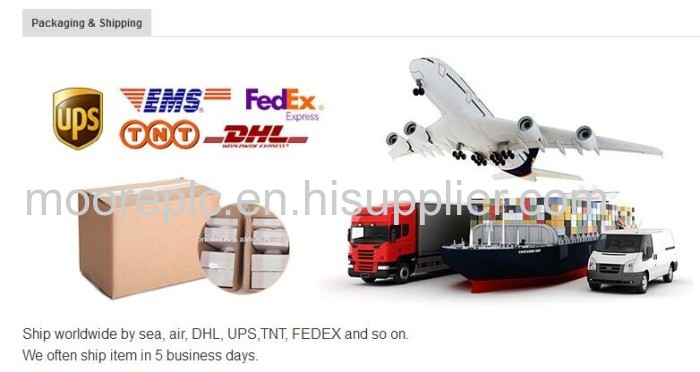 Can transport to the world.
(Rule out special circumstances can't transport area!)
If you need, please contact US.
[The contact information of the service]
① 24 hours to receive mail reply (12 hours);
② customer service chat messages, reply within 3 hours.
③ Shipped to countries outside of Asia, please contact the seller.(Part of the international area, free shipping)

[Friendship tip]
Ⅰ,The mode of transportation and freight:
① Shipping company according to different regions. (If you need to specify the shipping company, please contact the seller)
② freight, transport price (not including the national customs charges and other fees), according to the actual seller to provide shipping price shall prevail.
Ⅱ,Payment method:
Buyer please select a payment according to the actual situation, if in doubt contact the seller!
Ⅲ,Product quality and after-sales service:
1, Consulting the seller's product quality, buy again. If you have any questions, please contact the seller.
2, During the after-sales service, according to the circumstances. If you want to delay the after-sales service, or else the seller after-sale policy shall prevail. Please contact the seller.

FANUC A06B-6059-H208-H525
6SC6101-2B-Z= A38+G10+N13+V12 SIEMENS
GE FANUC - IC697BEM734
BROWN-BOVERI - DPH10051B S15001
TELEMECANIQUE TPMXP107 455/PROCESSEUR TSX107
HEIDENHAIN - ROD 750 18000 02S09-04
LEROYSOMER STV 231314-530
INDRAMAT 1070086469-401/ 07W03-I
COMAU - SAU2-MOD7
LEUZE -OMS2/120PB LAZER 18-27VDC
BROWN-BOVERI - DRH 07550
620COM/0220/400/0010/UK/ENW/0000/000/BO/0 - EUROTHERM
ABB -DSPC-170 / PROCESSOR MODULE IRB 4000USED
FANUC - A06B-6087-H130
SIEMENS - 6ES7647-6AC20-0BX0
BROWN-BOVERI - DA3501
OSAI AB - DSV6
VIDUE ELECTRONICA - CS-CPU960R
PARKER - PS10-3T2-DDA-AD3
VMIC VMIVME-7587
LEROYSOMER - UMV430116T / VARIATEUR 11 KW3PH 380V/480V
CEGELEC - WNTCB4025
MITSUBISHI - FR-SF-2-5.5K
SIEMENS 6RA2732-6DV55-ZY09
SIEMENS 6ES7647-5EE00-0AX0
SBC -CHB25/50SE
SCHNEIDER - 140CPU67260
6SC6101-2B Z=A20+N11+V12+G10 SIEMENS
ACS ELECTRONICS - SB-1003BL-B-2
OSAI AB- OS8400/2
ALLEN BRADLEY - 20G11 NC 8P7
IE- INFRA GAUGE 55
FANUC - A02B-0238-B612
SIEMENS 6ES7647-6BD00-0BX0
JEUMONT SCHNEIDER - ALEX 21/08
PROFACE - AGP3750-T1-AF
INLAND - PWMK E65900-200-008
ENDRESS+HAUSER DELTABARFMD78 / TRANSM. DE
LEROYSOMER - UMV4301 11T / VARIATEUR 7.5KW3PH 380/480V
BROWN-BOVERI - DRH 07550B S20001 R10
FANUC - A06B-6058-H334
METTLER TOLEDO 4500
CEGELEC -GD2000E
LEROY SOMER - DMV 2342-25A
SIEMENS 6SC6101-2A-ZA20+G10
OSAI AB -OS8012P / BOARD I/O PROCESSOR WITH CPU FOR 9360 CNC
GEORGESRENAULT - COSMOS 5000
GE FANUC - IC697CMM711
MDS60A0150-503-4-00+ MDX60A0150-503-4-00 - SEW-EURODRIVE
142U2D300BACAA165240 CONTROL TECHNIQUES
TECHNIQUES 142SLD300CAPAA
MITSUBISHI - MR-S1-100-E31 DRIVE MAZAK M-32
MHD112C024NPOLN - REXROTH INDRAMAT
MERLIN GERIN SEPAM 2000 SEPAM2025S25LXZ00X21TBN
MERLIN GERIN SEPAM2000 SEPAM2025S25LTJ1TBN
SIEMENS 6SN1123-1AA01-0FA1
BROWN-BOVERI - DRH 07550C
ALSTHOM - NC 6602B-13
SELCA- SE209U
CONTROL TECHNIQUES UNIDRIVE 37.5KW 4 QUAD 6M4Q37.5
GE FANUC - IC697BEM742
TELEMECANIQUE XBT-GT5330
OSAI AB -OS8202P / 486DX4
GE FANUC - IC697PCM711
BROWN-BOVERI - DPH 22051
GE FANUC - IC670ALG620
SIEMENS CPUCW S26361-D711-V
REXROTH HRP04-10 / 316682
EPOWER/1PH-160A/600V/230V/XXX/XXX/XXX
PARVEX -DSD16016
MITSUBISHI- TRA31A
ALSTHOM - NC 6602B-22
SELCA - SE155T
BLUM - 84.0090-361 A1
EUROTHERM DRIVE - 591/0700/A/1/0/0/1/0.
SIEMENS 3NP5360-0EA26
REXROTH - MAF130C-0200-FQ-M2-AK0-05-A1
SIEMENS 7ME4110-2EC10-1AA0
SIEI - SBMB74203524K154R
SELCA -SE11SR
WARNER ELECTRIC - TDC330/08/ SERVO POSITIONNING115/230
ALSPA C350/C370 CEGELEC PLC BOARDS212
GE FANUC - IC697MEM732
REXROTH - MSK100C-0200-NN-S2-LP0-RNNN
ALLEN BRADLEY - 1771-NIS/A
ALLEN BRADLEY - 1771-NIS/B
ACUSON -10037775
CEGELEC- VNTV4031E
SELCA -DCM2
SIEMENS - C98043-A1214-L22
KAVO -EWL4452
BLUM -84.0090-260 A1
MITSUBISHI - MR-S1-100-E01
FANUCA02B-0094-C062/ CNC14 COLOR CRT
MOOG C46650
ABB - ACS60100203000E1200000 / VARIATEUR 3 PH
| | |
| --- | --- |
| QPI3D200C2P | QUICKPANEL |
| 120065-002 | Q-SWITCH |
| 0360-500-00 | REXROTH |
| CSB01.1C-SE-ENS-NNN-L1-S-NN-FW | REXROTH |
| DKC1.03-008-3-MGP-01VRS | REXROTH |
| DKC1.03-012-3-MGP-01VRS | REXROTH |
| HNL01.1E-0200-N0125-A-480-NNNN | REXROTH |
| TDM1.2-30-300-W1 | REXROTH |
| TDM3.2-030-300-W1 | REXROTH |
| VCP05.1BSN.PB-NN-PW | REXROTH |
| VM310 0608750109-102 | REXROTH |
| VT3006S35 R1 | REXROTH |
| VT5005-17B | REXROTH |
| VT-VSPA1-1-F10 | REXROTH |
| 3000/02 SER 3000 CPU | RTP |
| 3003/00 SER 3000 I/O | RTP |
| 3015/00 SER 3000 I/O | RTP |
| 3019/00 SER 3000 I/O | RTP |
| 3021/00 SER 3000 I/O | RTP |
| 8514/09-000 8514/09-000A LEVEL QA | RTP |
| NEQ8436/32-001 | RTP |
| VT-MACAS-500-10/V0/I | REXROTH |
| VT-VSPA1-1-11 | REXROTH |
| VT3002-2X/32D | REXROTH |
| VT-HNC100.C-30/P-S-00/000 | REXROTH |
| 1055-01-10-20-30 | ROSEMOUNT |
| 2051CD2A02A1AS3I1M5 405PS100N065D3H | ROSEMOUNT |
| 2051CD2A02A1AS3I1M5 405PS060N040D3H | ROSEMOUNT |
| 600-0112 REV 01-CE2-VAC1AA0AAA-SMS1000 | REDBACK NETWORKS |
| ATMDS-3-600-0103 REV 03-VAC1DD0AAA-SMS1000 | REDBACK NETWORKS |
| NP-581 570-SR-PF GP-581-PF RKP-62069 | RIKEN KEIKI |
| NP-581 RKP-62069 0090-03499 | RIKEN KEIKI |
| SCM17EG1-R RGB/DVI SM 6450.160 | RITTAL |
| SK3325024 | RITTAL |
| BRU-105 | ROCKWELL |
| MMC-BDP081PNA | ROCKWELL |
| PCL2NIA PBA 455971-003 | RADISYS |
| EMDR-10 | RAYCHEM |
| HCS02-1E-W0012-A-03-NNNN | REXROTH |
| PCA1.M41M4 | SAIA |
| PCD1.M110 | SAIA |
| PCD2.C100 | SAIA |
| PCD2.K110 | SAIA |
| PCD3.W720 | SAIA |
| PCD6.A4 | SAIA |
| SST-PFB-CLX | SST |
| ST-PFB--PLC5 | SST |
| 5136-PBMS-ISA | SST |
| SST 5136-DNP-PCI SST-5136-DNP-PCI | SST |
| SST 5136-PFB-VME SST-5136-PFB-VME | SST |
| SST-PB3-REM | SST |
| SST-PFB-PLC5 | SST |
| SST-PFB3-VME-2-E | SST |
| SST-DN3-PCI | SST |

---
---