5453-203 WOODWARD One Year Warranty
5453-203 WOODWARD One year warranty
1.0 USD
Min. Order:
1 Piece/Pieces
Place of Origin:
Fujian, China (Mainland)
Product Description
5453-203 WOODWARD One year warranty
++ONE YEAR WARRANTY!!
Shipping Date:
· In-stock products: Same day shipping Mon. through Fri. by 6:00 pm EST
· Pre-order products: Shipping date is specified in the Product Details page
Carriers:
· US Orders: FedEx, UPS, BaxGlobal
· International Orders: FedEx, UPS, BaxGlobal, Express Mail International
* Blind Shipping is available for approved customer accounts
* Orders can be picked up at our Owings Mills location
Contact:Jessica
Skype:jessica01235483
Email:sales*mvme.cn (please chang * to @)
TEL:86-592-5856209 86-18030235311
Q Q:2851195444
MOORE AUTOMATION LIMITED focuse on control systems, from legacy to leading edge.
We have a large inventory of high quality, surplus control system parts. We also distribute many new hardware and software products to help supporting your existing control systems or utilize the latest control technology. We have experienced staff, extensive test facilities and we can provide 1-year warranty for all of our surplus parts.
★Invensys Foxboro:I/A Series system,FBM(input / output modules) Sequence control, ladder logic control , Recalling accident treatment, The digital-to-analog converter input / output signal processing, Data communication and processing and so on.
★Invensys Triconex: Redundancy fault tolerant control system, Based on the three module redundancy (TMR) structure of the most modern fault-tolerant controller.
★Westinghouse:OVATIONN system,WDPF system,WESStation system card.
★Schneider Modicon:Quantum 140 Series processor, control card, Power module and so on.
★Rockwell Allen-Bradley:Reliance,SLC500/1747/1746/MicroLogix/1761/1763/1762/1766/1764,CompactLogix/1769/1768,Logix5000/1756/1789/1794/1760/1788/PLC-5/1771/1785 and so on.
★ABB: Industrial robot parts of DSQC series,Bailey INFI90and so on.
★Siemens:Siemens MOORE,Siemens Simatic C1,Siemensnumerical control system and so on.
★Motorola:MVME162,MVME167,MVME1772,MVME177 series.
★XYCOM:I/O,VME Plate and processor an so on .
★GE FANUC: Module, card, drive various kinds of spare partsand so on .
★Yaskawa: Servo controller, servo motor, servo driver and so on .
★Bosch Rexroth:Indramat, I/O module, PLC controller, drive module.
★Woodward: SPC valve position controller, PEAK15 digital controller.
★BENTLY NEVADA 3500 series
Achieve the opposite bank of the dream !!!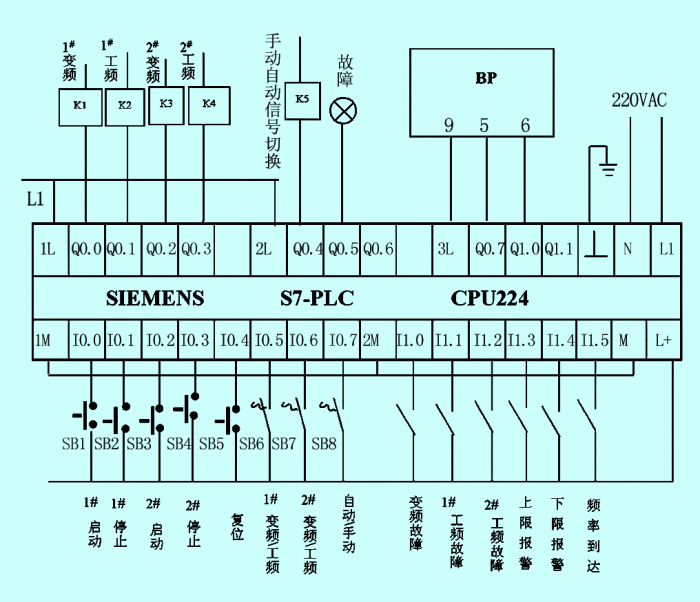 1B30023H02
1B30023H01
1C31194G01
1C31166G01
1C31234G01
1C31189G01
5X00119G01
5X00070G01
5X00070G04
1C31122G01
1C31129G03
1C31132G01
1C31125G02
NL-732
1C31192G01
MPS512A
NL-743H
1C31169G02
1B30035H01
1C31227G01
7379A21G01 / 7379A21G06QAV
1C31197G01
5X00121G01
7381A93G05
4256A67G01 / 4033755G04
NL-743
NL-708
4256A88G01 4256A88G04
4626B58 4626A58G03
7381A73G01
2840A21G01
2840A79G01
7379A21G02
2840A20G02
2840A19G07
7379A31G05
1C31224G01
2840A18G01
7379A06G02
1C31116G04
| | |
| --- | --- |
| GOSSEN CAMILLE | SINEAX V604 604-112 |
| TECHCON | SYSTEMS TSI 977 |
| DEC | DEC 30-40382-02 BA353 |
| SENTRY | VREL-11M |
| SENTRY COMMANDER | PT40-H404-2-02C |
| ATLAS | TC 52P-N 4240 0410 80 |
| Modicon | AS-B805-016 |
| Modicon | AS-J890-101 |
| AGILENT | E1406A |
| LP | HCW222A |
| TEBECHOP | TEBECHOP 1800 |
| JEIL TRANS TRANSFORMER | EN61558-1:1998 |
| DANFOSS | CARD 175H3828 DT2 |
| DANFOSS | FCD 311 FCD311PT4P66STR1DCF00T62C0 |
| ALSTOM | MMLG01 |
| KROMSCHROEDE | BRENNERSTEUERUNG CM222 CM222-0003 |
| EDWARDS | D37232000 |
| FALCON | SG2K-1T |
| BODINE | 33A5FEPM-3W |
| DAIHEN | FLB-60M-03 0190-19674 |
Our company has many products in stock,which are immediately available.The warranty is 1 years which apply to all the products.If you purchase one more parts from us,we can make a discount to you.

We have a great advantage of Discontinued DCS system of spare parts ,spare parts,PLC module,etc As long as you need PLC products, we can help you find it,Price will be great advantage,Waiting for your inquires.
---
---