ABB DSTD150A 57160001UH Connection Unit
ABB DSTD150A 57160001UH Connection Unit
140.0~200.0 USD
Min. Order:
1 Piece/Pieces
Place of Origin:
Fujian, China (Mainland)
Means of Transport:
Ocean, Air, Land
Product Description
Country of origin:
SWEDEN
ABB DSTD150A 57160001-UH Connection Unit (New Cleaned 1 year warranty)
Contact:Jessica
Skype:jessica01235483
Email:sales*mvme.cn (please change * to @)
TEL:86-592-5856209
Mobile Phone:86-18030235311(WhatsApp)
Q Q:2851195444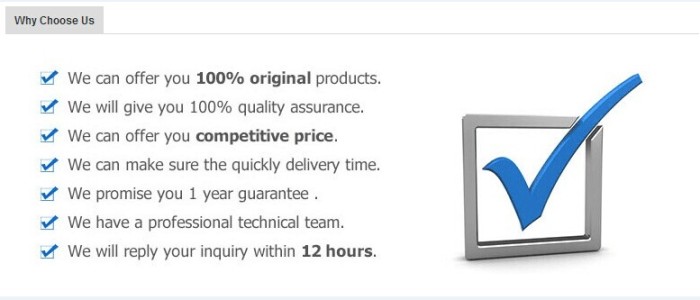 Payment Terms :
TT in advance ....
Shipment Terms :
Trading terms are Ex-works Xiamen
We will ship the goods within 3 working days after the payment received.
We can ship the goods to worldwide by DHL/FEDEX/UPS/TNT/EMS or other best possible way. Please also contact us directly if you have preferred ways.
After Service :
We offer guarantee of quality for 45-90 Days for all the parts we ship out .
1st, we will state the condition of the parts honestly when quote ;
2nd, we will test the quality of the goods before shipment ;
3rd, we will be responsilbe when the parts get in any problems .
Hope you enjoy the shopping !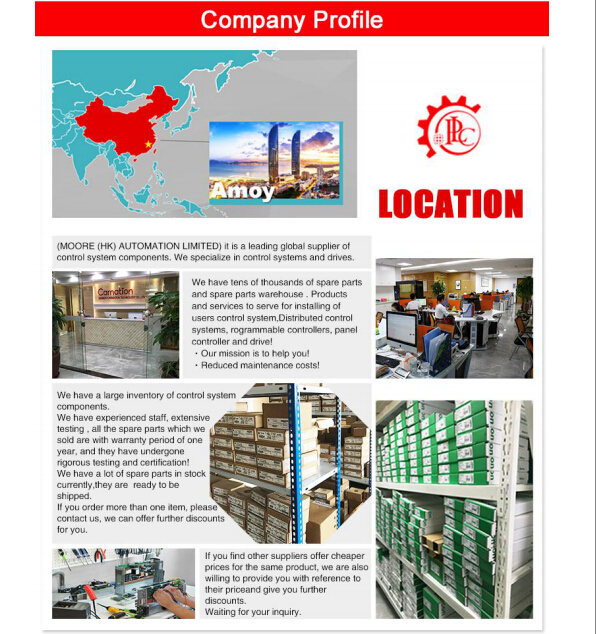 Invensys Foxboro: I / A Series System, FBM Sequence Control, Ladder Logic Control, Incident Recall Processing, D / A Conversion, I / O Signal Processing, Data Communication and Processing.
Invensys Triconex: Redundant Fault-Tolerant Control System, the most modern fault-tolerant controller based on Triple Modular Redundancy (TMR) architecture.
Westinghouse (Westinghouse):system, WDPF system, WEStation system spare parts.
Rockwell Allen-Brad
Reliance Ryan, SLC500 / 1747/1746, MicroLogix / 1761/1763/1762/1766/1764, CompactLogix / 1769/1768, Logix5000 / 1756/1789/1794/1760/1788, PLC-5/1771/1785 PLC CPU, etc. .
Schneider Modicon: Quantum 140 series processors, control cards, power modules, and more.
ABB: DSQC series for industrial robots, Bailey INFI 90 and more.
Siemens servo control system: Siemens MOORE, Siemens Simatic C1, 6SN1118, 6ES7416, 6FC5103, 6SN1123, 6RB2026, 6SC6100, 6SN1145, 6S6111, 6SC6101 Siemens S5 These series
Motorola (Motorola): MVME 162, MVME 167, MVME1772, MVME177 and other series.
XYCOM: I / O, VME board and processor.
GE FANUC (GE Fanuc): modules, cards, drives and other spare parts.
Yaskawa (Yasukawa): servo controller, servo motor, servo drive.
Bosch Rexroth servo control system: Indramat Motor MAC, DCK04.3, Bosch Versorgungs.I / O modules, PLC controllers, drive modules and more.
Woodward: SPC valve position controller, PEAK150 digital controller.
INDUSTRIAL ROBOT SPARE PARTS
ABB ROBOTICS KUKA ROBOTICS YASKAWA ROBOTICS KAWASAKI ROBOTICS FANUC ROBOTICS NACHI OTHER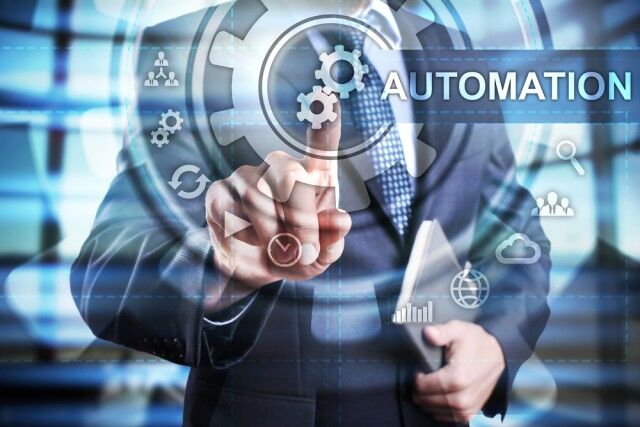 1336-BDB-SP57D /74101-482-64
1336-PB-SP2C /74101-502-57
1336-GM2 /74103-116-53
150-B360NBDA
1336-L6/B
LC300-S/ SP14
42305-073-51
42305-053-51J
1201-HAS2
1336-BDB-SP2C/74103-244-52
1336S-MCB-SPI/74100-071-51
74103-090-52
1336F-MCB-SP2E
1336-BDB-SP3D
1336-BDB-SP4D
1336-GM5 /74103-119-52/74103-013-52
1336F-MCB-SP2F
1201-HA2 /CAT1201-HA2
1336-BDB-SP38D /74101-169-57
1336F-MCB-SP1G
1336F-MCB-SP1F
1336-BDB-SP30D /74101-169-54
1336-BDB-SP28D /74101-169-78
74100-301-52
40382-074-57
1336F-MCB-SP1E
1336-L8E
1336T-MCB-SP51A
74101-101-53
40382-226-51
74100-301-51
1336-SN-SP1A
1336-BDB-SP18D /74101-482-52
1336-BDB-SP18B /74101-482-52
9ETY22 CRT
IC752WTE000D
IN91161/5
IN91161/6
IN91221/1
IN95111/1+IN95201/2
IN93051/2
IN93051/2+IN95201/1
IN95191-1
IN91221/2
IN93062/1
IN95111/1
SPDM110RGE
211QS50412B
200QS10576B
IN95191-2
211QS50003B
211QS10576B
SPAM050U1D
211QS50417C
SPAM016U1D
6SL3-211-0AB13-7UA0
3RW3045-1AB14
6GK1561-1AA00
6SE7031-6EB87-2DA1
G85139-E1721-A874
G85139-E1721-A880
G85139-E1721-A878
6SE9621-1DD50ZC89M41
6SE9621-3DD50ZC89M41
6SE9615-8DD50ZC89M41
6SA8923-8EB40
6SE9621-1DD50ZC89M41
6SE9617-3DD50ZC89M41
G85139-E1721-A894
G85139-H1751-A842
24-185-000-531
6SE7023-4TC84-1HF3
6SE7021-6ES87-2DA1
G85139-E172-A813
24-185-000-532
24-185-000-530
6SE7021-8EB84-1HF3
A5E00181902
6SE7090-0XX84-0AB0
6SE7021-8EB84-1HF3
175L5441 /176F2446 /RE-ORDER
A1A10000432.02
6SE6400-1PB00-0AA0
6SE6420-2AD27-5CA1
6SE9211-5CA40
6SE6410-2UB12-5AA0
6SE6440-2UD21-5AA1
6SE6440-2UD21-5AA1
D84066-801 D81261-016
6SL3100-0BE21-6AB0
AMN31
AMN11
AS-H827-103
6SE7031-0TE60-Z
6SE7031-8EF80-Z
Unimax 2HBA2675 20A 125/ 250/ 480 VDC
Turck PKW 4M-4 PicoFast Cordset U2512-31
UNBRANDED 25.5 FILTER
TYCO 603330-1 1"X48" HEAT SHRINK TUBING L79F
BECKHOFF ZS1000-0620
ICOTEK KEL 24/10 Cable Entry Frame 07971/9535-0
TURCK 10 FOOT CABLE 5-PIN
TURCK RKM 572-10M 5-PIN
TURCK RSM RKM 50-2M
DSTI SEAL-LP-07,000-UHMWPE-M-17296-SKFP-R-B
DSTI SEAL-LP-07,000-UHMWPE-M-17296-SKFP-R-B
NUMATICS ACTUATOR S800C-00K13-AEB2
Nachi 25Z1092D2 Bearing 6208ZENSE C3 SRI2 000302
HUBBELL SHC1053 ALUMINUM CORD CONNTECTOR 1-1/4"NPT
Banner K50LGXXPQ 50MM
Balluff BLE 18KW-PA-1PP-S4-C M18x1
Vintage Cutler-Hammer 230V Industrial Electrical Coil Model 9-1514-2
SMC D-M9PWSDPC Solid State Auto Switch D-M9PW
GE CR104PXG22 NEMA A600
Omron EX500-AC000-S
Fuji Electric AR22PR-2
Festo FBS-SCRJ-PP-GS
Lumberg Automation RKMV 3-06/5 M Cable CZ 1601
SMC AR20K-N02-1Z-X33US20-150 REGULATOR
Allen Bradley 1492-F3
Hoffman F44BB2C
Hubbell HBL5266C
Beckhoff ZS1031-6610
SMC CDQ2A12-30DZ/CDQ2A12-30DZ-M9PV CQ2-Z
Turck BMWS 8151-0/PG 9 Sensor Connector, PROFIBUS Series, M12
AMP FBK8 Flexi-Block 8 Terminal Blocks 600V 30A Stud Size 8-32
PHD 55773 Kit
Turck VFS3-1 Cordset U-52744
Electronicon E11.E81-302600 250V MKP 25 uF
Allen Bradley 1492-W4 Terminal Blocks 600V IEC 60947-7-1 800V 4mm
PHOENIX CONTACT FLKM-D25 SUB/B 2281209 3002813226
Weidmuller 1059100000 Terminal Block Ends WAP WDK2.5
Mitsubishi TM20RA-20 Electric Module 732104D
Banner ES-UA-5A Industrial
Phoenix Contact TYP UT 4-Quattro
Phoenix Contact Typ STIO-IN 2,5/3
EUCHNER TZ1RE024MVAB
Turck RK-4.4T-0.5-RK 4.4T EuroFast Connector Cable U2448
Allen Bradley 1492-N23
TELEMECANIQUE 6HK33 XALK174
IDEC HW1X Red Emergency Stop Push Button W/ Cable / JAE DB-C8-J10
Phoenix Contact FBS20-5
Phoenix Contact VS-PPC/ME-PPC/ME-93E-LI/5,0
FANUC A16B-1210-0290/01A | A320-1210-T294/01 CNC
PRECITEC WH1080 P0001-080-00002
Turck BMWS 8151-0/PG 9 M12
Okuma Opus 5000 E4809-032-474-A Maincard4-2 1911-1104-30-28
Maxon Motor 406596 Extension Cable 119231-1-1
Lumberg Automation RST 8-RKT 8-627/5M Male Cable 5m 600001983
TURCK RK 4.5T-4 CABLE U2188
Vossloh Schwabe R7s-8/250 RX7s-4/500/5kV
Omega Engineering SMPW-J-MF
Allen Bradley 194L-G3380
PUR 3X0.25MM
Weksler UA15N8C 1-1/2" Utility Gauge 1/8NPT Back Conn. Range: 15 PSI/KPA
INA TC613 TC613/0-5-HLA#E Thrust Bearing 006093558-4062-02
Allen Bradley 700-HN205
TURCK RK 4.6T -2 Euro Fast Cable U0177
Hytrol EZ Logic 032.570
Banner OTBVP6QD
MENCOM MDC-5FPX-2M-R M12
Furnas 48AH090
Turck Connector PDP D9
Hytrol EZ Logic 032.563
SMC SV3100-5W1U
Allen Bradley 2090-S-BLHD
Turck 8-M12-AP6X-H1141
ALLEN BRADLEY 1492-RAIFM4-3 / A,
Volt Aerovox Capacitor H26K1013Y21 / 13uF/ 50/60 HZ 70c WO129629
Potter & Brumfield KRPA-11DG-24 with Allen Bradley 700-HN100
TURCK BIM-INR-AP6X-0.2M-PSG 3M W/M SENSOR S4623781
Banner BOS 18M-WS-7PB-B1-L
IFM Electric E11762
Turck RSM RKM 5711-0.5M Connector Cable U5452-54
PHOENIX CONTACT CM 90-PS-120AC/24DC/2 POWER SUPPY 2939027
SMC ZFC100-06
Moeller FAZ-C25 31325C
ALLEN BRADLEY 140M-C-W452
Allen Bradley 871TM-DH2NP12-D4
IFM efector120 MK5102 Magnetic Sensor MKT3000-BPKG/0,3/AS AC T18
Murr Elektronik 7000-41121
BANNER BWA-902-C ANTENNA 902-928MHZ; 2DBI
IFM Electronic EVC002 .5m 250V AC / 300V DC Male to Female CB-PUR E334907
BUSS BC6032PQ
Allen Bradley 700S-CF620DJC
Banner Engineering BATR.753SMRA
Parker 7093 Dental compressor Flexible Hose 1/2" 200 PSI, 48 inches
Grayhill 70M-IDC5 Input Module 3-32VDC 50mA 0039
BIM-UNT-AP6X-0,3-PSG3M Magneto-Resistive Field Sensor 4685723
Banner ES-UA-5A

---
---