ALLEN BRADLE 2711C-K3M NEW Surplus
ALLEN BRADLE 2711C-K3M NEW Surplus
10.0~40.0 USD
Min. Order:
1 Piece/Pieces
Place of Origin:
Fujian, China (Mainland)
Means of Transport:
Ocean, Air, Land
Brand Name:
ALLEN BRADLEY
Product Description
FACTORY SEAL ALLEN BRADLEY 2711C-K3M Brand New Current Factory Packaging
1.Best price
2.Fast Delivery
3.Large in stock
Contact:Jessica
Skype:jessica01235483
Email:sales*mvme.cn (please change * to @)
TEL:86-592-5856209
Mobile Phone:86-18030235311(WhatsApp)
Wechat:hu18030235311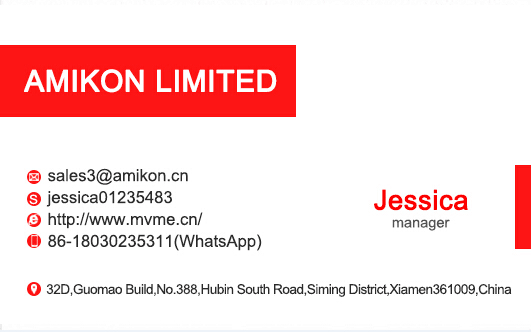 Moore Automation Co., Ltd. is focused on supporting you to install control systems and drives through spare parts service, surplus and drive control system components. We also distribute many new automation hardware to help support existing installations or use the latest technologies. We have a knowledgeable team that carries out extensive testing before shipping all our DCS PLC parts sold for 1 year warranty.
Moore Automation professionally sale DCS system and spare parts of famous
brand at home and abroad.
Main advantage products is Bently Nevada, Invensys Triconex, AB CPU
1771/1747/1756/1789/1785 series,Moore APACS,Moore Panel Controllers,Siemens
Iskamatic, Schneider DCS system parts as(Quantum)140CPU,GE Fanuc 90/30,90/70 ,
FOXBOROI/A MOTOROLA MVME MVME147 /MVME162 /MVME167 /MVME177 ,ABB Advant
OCS,ABB MOD 30/MODCELL,ABB MOD 300,ABB Procontic,ABB Procontrol,and so on.
Our company has many products in stock, which are immediately available. The
warranty is 1 years which apply to all the new products. If you purchase one
more parts from us, we can make a discount to you. If you have any question
pls do not hesitate to contact us. We can supply all kind of the automaiton
parts, if you want to purchase parts pls send the parts model to my mail, I
will prompt reply you as I receive the mail.
We are looking forword to your inquiry.
Sales serves:
1.We supply a large number of prompt goods.
2.New packaging and factory sealed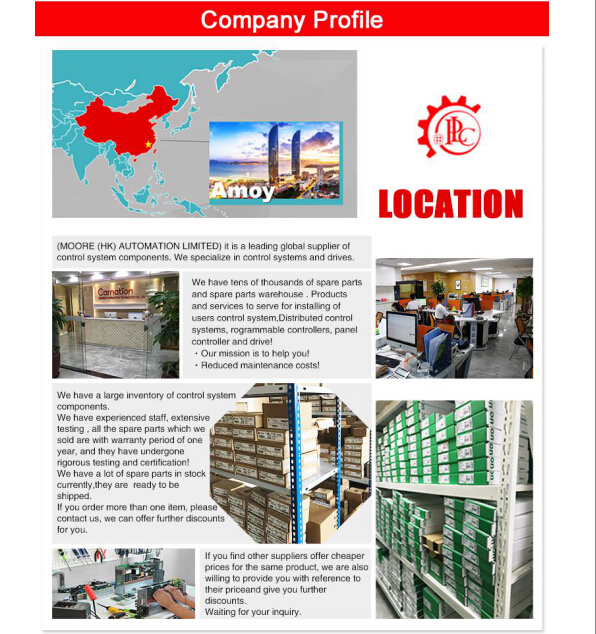 Rockwell: Allen-Bradley
1) ControlLogix 1756 series controller
2) CompactLogix 1769 series controller
3) SLC 500 1747 1746 Series Controller
4) PLC-5 1771 1785 series controller
5) ProSoft :MVI69/PS69/MVI56/MVI94/MVI71/MVI46/3150
6) ICS TRIPLEX trusted system
ABB:
1) AC800M series controller I/O module
2) AC800F series controller module
3) AC31 series controller module
4) 800xA series modules
5) Bailey INFI 90 module
6) DSQC robot module spare parts
7) Advant OCS system spare parts
8) H&B Freelance
Bentley Nevada:
1) Bently 3500 Monitoring system,
2) Bently 3300 Monitoring system,
Schneider:
1)Quantum 140 series :Modicon M340
2)Modicon Premium :CPU Processor Module,Communication module,etc
Emerson Deltav:
1)System DCS Card
2) DeltaV system Dual Channel Redundancy Safety System, Redundancy Controller
General Electric(Fanuc):
1) IS200/DS200 series Excitation system card
2)IC693/IC695/IC697/IC698/IC200/IC660/IC670 CPU module,Communication module, Analog Digital module
Invensys Triconex Card: Tricon System Card
Invensys Foxboro: I/A Series System Module
Honeywell:
1) Alcont
2) Experion LS
3) Experion PKS
4) Experion HS
5) Plant Scape
6) TDC 2000
7) TDC3000
8) TPS
Siemens (Simatic):
1) Siemens MOORE
2) Siemens S5
Yokogwa: CS3000 System CPU Controller Module, Analog Module
Yaskawa:Robot Servo Controller, Servo Motor, Servo Drive.
Rexroth Indramat:I/O module, PLC controller, drive module
VIBRO-METER: VM600 MPC4 VM600 CMC16 VM600 IOC4T Vibration Sensor, Speed Sensor, Vortex Sensor, Monitoring System Module Gateway Communication Module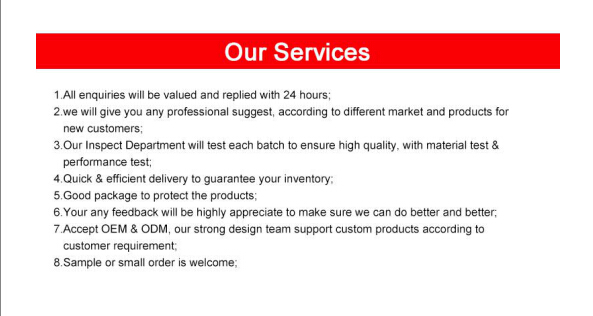 ACS504-17-3
ACS143-4K1-3-C
SMIO-01C
SAFT-113-POW
RINT-5311C + RASI-01C
CDP312
57619414 A
SNAT-2603-BDB+SNAT-7261-SCP
RVAR-5211
ACS60100053
PSS175/300-500L
NBRC-51
ACS510-01-03A3-4
ACS55-01N-02A2-2
NBRA-656 +NBRC-51
NVAR-65 ACS600
NAMC-11C
NIOC-01C
NGDR-03C
PP30012HS
3G2C3-CPU11E
S82V-0524
C500-OA222 3G2A5-OA222
CP1E-E30DR-A
E2E-X18MD1
C500-II002 3G2A5-II002
C500-OC221/3G2A5-OC221
CVM1-BC103
C200HW-BI051
CVM1-BI114
C500-BC061
C200H-PS221
NT-AL001
C200HS-ID212
C500-BC081 3G2A5-BC081
C200HW-PA204R
CS1W-BC083
C200H-BC051-V2
BSH1001T01A1A
BSH0701P31A2A
BCH0401O12A1C
BCH1001O12A1C
VX5A66103
LXM23CU04M3X
BCH1001O11F1C
BCH1001O11A1C
DR-PLS4-000
DR-1020-000
Lxm23cu10m3x
AF038502
LXM15LD21M3
LXM23CU07M3X
MHDA1112N00
MHDA1056N00
AM0INE001V000
BELTLINE 040-624471-0011
INDRAMAT TVD1.2-08-03
176B3004
REXROTH MAD130D-0200-SA-S0-AH0-05-N2 3-PHASE
GE FANUC A06B-0859-B900C002
ALLEN BRADLEY 1336F-B076-AN-EN-L4
EATON (CUTLER-HAMMER) V48M22T49N 3
APS PYT0450W071
FLENDER 161.709.013-002-1 GEAR REDUCER CG11 250 w/ KAF80 A464259/01
6D21STED VALVE 10x10x10
ENDRESS+HAUSER PROMASS 83 83F80-AAASAARCB2AE
ABB 086444-005
ABB ACS800-04-0490-5
GRAESSNER 340U ZG.-NR.:D16.25360-0060 1340AU000002
ALLEN BRADLEY 1394C-SJT10-L-RL
INDRAMAT RAC3.5-150-460-LPO-W1-220
REXROTH DDC01.2-N200A-DS68-00-FW
MAN ROLAND AGN 132 SH w/ BAUMULLER Y245-293/424-508 ODF 63-2
COPELAND 6DS3R40MFTSN
REXROTH INDRAMAT DDC01.2-N100A-DS68-00-FW
INDRAMAT DDC01.2-N100A.D
SIEMENS 6ES7626-2DG04-0AE3
REXROTH 2AD132C-B350B1-CS03-B2N1
REXROTH 2AD132C-B350B1-CS03-B2N1 3-PHASE
SHINKO LB-65 GEAR BOX TYPE 62
MICRO MOTION CMF100M328N2BMEZZZ
VACUUM EVAPORATOR VE-90
INDRAMAT TVD1.2-08-03
INDRAMAT MDD115D-N-015-N2L-130PB2
DRESSER ROOTS 616 RAM-J 851450LB
ALLEN BRADLEY 8720MC-RPS065-VB-M
ALLEN BRADLEY 20BD248A3ANNANB0
TOSHIBA CV-1HAU
HONEYWELL 09437300/J PC BOARD
REXROTH HVE02.2-W018
REXROTH INDRAMAT HVE02.2-W018N
PIV WKS763 verst 715912
INDRAMAT DDC01.2-N100A-DL01-01-FW
MICROMOTION DS300S155SU
MASELLI UR-24 DIGITAL REFRACTOMETER RANGE 0.30 BX
MASELLI UR-20 DIGITAL REFRACTOMETER RANGE 0.30 BX
MASELLI UR-20 DIGITAL REFRACTOMETER RANGE 0.40 BX
SQUARE D MASTERPACT NW 40H1 W/MICROLOGIC 6.0A
GR 13A2-B PUMP GORMAN-RUPP
REXROTH INDRAMAT DKR02.1-W200N-BA03-01-FW
REXROTH INDRAMAT HVE02.2-W018N
ABB ASEA DSCL-110A UNIT 57310001-KY/5
INDRAMAT RAC 2.3-200-460-A-OI-W1
We have a large inventory of high quality, surplus control system parts. We also distribute many new hardware and software products to help supporting your existing control systems or utilize the latest control technology. We have experienced staff, extensive test facilities and we can provide 1-year warranty for all of our surplus parts.

---
---