APOW-01C | ABB | POWER SUPPLY
APOW-01C | ABB | POWER SUPPLY
666.0~999.0 USD
Min. Order:
10 Piece/Pieces
Place of Origin:
Fujian, China (Mainland)
Means of Transport:
Ocean, Air, Land
Packing:
New carton packaging
Delivery Date:
3 days after payment
Country of origin:
SWEDEN
Product Description
APOW-01C | ABB | POWER SUPPLY
Moore Automation
Sales Manager:Jessica
Email:sales*mvme.cn (please change * to @)
Skype:jessica01235483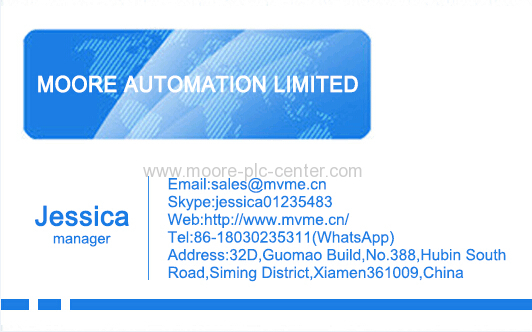 The module has HART pass-through functionality. Only point-to-point communication is supported.
Eight different types of MTUs can be used for single applications. The TU830/ TU833 Extended MTU enables three wire connection to the devices without additional terminals. The TU810 (or TU814) Compact MTU has terminals for 24 V process voltage inputs, but requires external terminals for distribution of 24 V power supply to the field devices. The extended MTU, TU835, and TU838 provides a fuse (3 A max.) per channel for process power out. The TU812 Compact MTU has a D Sub 25 pin (male) connector for connection to the process. The TU818 Compact MTU provides connection to 2-wire sensors without external marshaling.
133442-01
3500/53
3500/62
330180-90-00
125840-01
125800-01
330878-90-00
330106-05-30-10-02-CN
330710-000-060-10-02-00
3300/55
3300/01
3300/10
330780-50-00
3500/42
330105-02-12-10-02-00
330105-02-12-10-02-00
330104-00-06-10-02-00
330180-50-00
330180-50-00
330130-045-00-00
330180-51-05
330103-00-10-10-02-05
330103-00-05-05-02-00
330180-51-00
| | |
| --- | --- |
| HONEYWELL | MC-TDOY22 51204162-175 |
| HONEYWELL | RP7517B1016-1 |
| HONEYWELL | 621-1100RC |
| HONEYWELL | 621-2100R |
| HONEYWELL | MC-TAIH14 51305887-150 |
| HONEYWELL | 51303932-476 MC-TSIM12 |
| HONEYWELL | 8C-PDODA1 51454472-175 |
| HONEYWELL | 8C-PAIMA1 51454473-175 |
| HONEYWELL | CC-PDIL01 51405040-175 |
| HONEYWELL | CC-PAIN01 |
| HONEYWELL | FF-SRS59252 |
| HONEYWELL | FSC 10024/H/F |
| HONEYWELL | MC-TDID12 51304441-175 |
| HONEYWELL | MC-TAIH04 51305900-175 |
| HONEYWELL | 51402573-150 |
| HONEYWELL | 80363969-150 MC-PAOY22 |
| HONEYWELL | TK-OAV061 |
| HONEYWELL | 51304516-250 |
| HONEYWELL | MC-TAIH02 51304453-150 |
| HONEYWELL | 51403422-150 |

Payment Term : T/TShipping Term : TNT,DHL,FEDEX,ETC
Warranty: 12 month
Moore supply: New+original+factory sealed+high quality
---
---