BENTLY 178850-00 Specific Module Proximity Sensor
BENTLY 178850-00 Specific module proximity sensor
1.0 USD
Min. Order:
1 Piece/Pieces
Place of Origin:
Fujian, China (Mainland)
Production Capacity:
2222
Packing:
New carton packaging
Brand Name:
Bently nevada
Product Description
BENTLY 178850-00 Specific module; proximity sensor
Type of payment: T/T 100% Payment in Advance
Lead time: 2-3 working days
Minimum order quantity: 1 piece
Quantity available: 11
Courier partners: DHL, UPS, TNT, FedEx and EMS
Warranty: one year
Technical specification, manuals and data sheets: Available on request
To get our best price & fast quotation, pls send us e-mail now.
✈ Contact: Jessica
✈ Email: sales*mvme.cn (please change * to @)
✈ Skype: jessica01235483
✈ Mobile Phone: 86-18030235311(WhatsApp)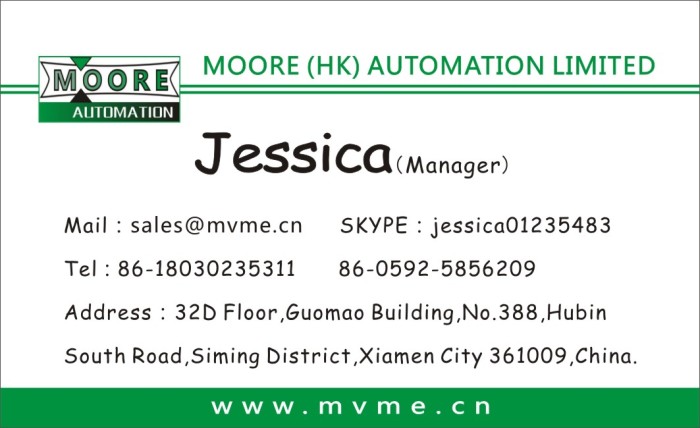 Every day in the 65 countries where we operate, we do everything in our power to be more than just an electrical material distributor. We strive to create and sustain a relationship in which each customer is our partner.
With the backing of our multi-channel distribution network and our powerful logistics, we are able to optimize the supply chain, offer competitive prices and bring innovative and tailored responses to the table. Because each customer and project has its own specific features, we adapt our solutions on a case-by-case basis, using our full array of differentiating services.
Integrated sourcing
To meet the special needs of a number of manufacturing customers, we deploy integrated solutions spanning supply, procurement and storage management. We can take the place of their logistics department or even their entire supply chain, guaranteeing that both quality and performance targets will be met, and reducing TCO (Total Cost of Ownership).
Tailored services
Our specialists assist construction and industry customers all over the world with their projects, often going above and beyond the mere supply of products and solutions.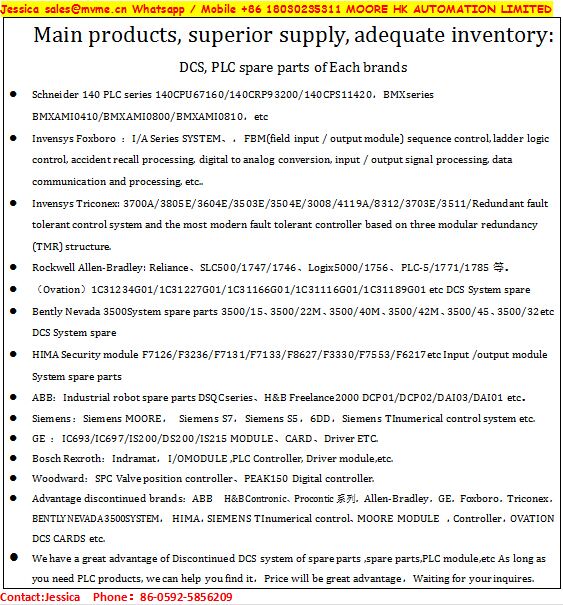 8218 LAM RESEARCH LONWORKS, PIO 810-800056-011
8148 TOKYO ELECTRON PCB INDEXER CONT BOARD 881-621550-3
4909 SUPELCO Q-MAX PUMP EX-94.C.7935
13996 YASKAWA AC SERVO MOTOR SGMP-02U314M
13994 APPLIED MATERIALS KIT, MAINFRAME PVD/PC CHMBR MTG BLOCKS 0246-08990
9219 HARMONIC DRIVE HI-TDRIVE SERVO MOTOR W ENCODER,ME-02-L RH-14-6002-E100AL-SP
13302 FAULHABER RECIFE MOTOR W/ SCANCON ENCODER 2RMHF 1024-706911 NFOA01A22109
14585 YASKAWA ROBOT TEACH PENDANT, ERCJ-PP-2 410100-1180
14565 LAMBDA POWER SUPPLY, 100-240VAC 4.1A 50/60HZ HWS300-24
14562 SANYO DENKI AC SERVO DRIVE, 3PHASE 200-230V AC 50/60HZ 2.5A QS1A01AA
14297 VERIFLO PNEUMATIC DIAPHRAGM VALVE, 3870-01966 945Y2NC/NOFSFFFA
13137 BALDOR 3? INDUSTRIAL MOTOR, ? HP, 56C, TEFC, 60HZ, 34A62-872 CM3538
13459 APPLIED MATERIALS KIT,380-480 VAC SMC HEAT EXCHANGER,300MM 0242-42278
11240 INFICON LI-9496 COMPACT FULL RANGE GAUGE TYP: PKR 251 IGG26252
4116 CELERITY FCS PANEL FLOW CONTROL PANEL SYSTEM UNIT 125
14109 DOVER INSTRUMENT SERVO BOARD, 6520-1002, GA6520-11 GA6520-11
3625 APPLIED MATERIALS HOT ION/PIRANI GAUGE WITH 354-421 SENSOR 3310-00075
| | |
| --- | --- |
| ABB | IMSED01 |
| ABB | IMAS011 |
| ABB | IMSET01 |
| ABB | INICT03A |
| ABB | IIMCL01 |
| ABB | IMMIS01 |
| ABB | IMDSI12 |
| ABB | IMDSM04 |
| ABB | IMFEC12 |
| ABB | NTMF01 |
| ABB | IMFEC11 |
| ABB | IMASO01 |
| ABB | IMASI23 |
| ABB | G771K208 |
| ABB | DS200DTBAG1A |
| ABB | RELAY22A |
| ABB | INNIS01 |
| ABB | YF63 |
| ABB | RELAY11A |
Our company has many products in stock,which are immediately available.The warranty is 1 years which apply to all the new products.If you purchase one more parts from us,we can make a discount to you.
If you have any question pls do not hesitate to contact us.We can supply all kind of the automaiton parts,if you want to purchase parts pls send the parts model to my mail, I will prompt reply you.
Hope anyone enquire from us.
---
---