BENTLY NEVADA TRANSDUCER:MHI 7MXL-7 TURBINE  PROXIMITY PROBE   PART. 21504-00-20-10-02
BENTLY NEVADA TRANSDUCER:MHI 7MXL-7 TURBINE  PROXIMITY PROBE   PART. 21504-00-20-10-02
1.0 USD
Min. Order:
1 Piece/Pieces
Place of Origin:
Fujian, China (Mainland)
Production Capacity:
1234
Packing:
New carton packaging
Brand Name:
Bently nevada
Product Description
BENTLY NEVADA TRANSDUCER:MHI 7MXL-7 TURBINE PROXIMITY PROBE PART. 21504-00-20-10-02
Type of payment: T/T 100% Payment in Advance
Lead time: 2-3 working days
Minimum order quantity: 1 piece
Quantity available: 40
Courier partners: DHL, UPS, TNT, FedEx and EMS
Warranty: one year
Technical specification, manuals and data sheets: Available on request
To get our best price & fast quotation, pls send us e-mail now.
✈ Contact: Jessica
✈ Email: sales*mvme.cn (please change * to @)
✈ Skype: jessica01235483
✈ Mobile Phone: 86-18030235311(WhatsApp)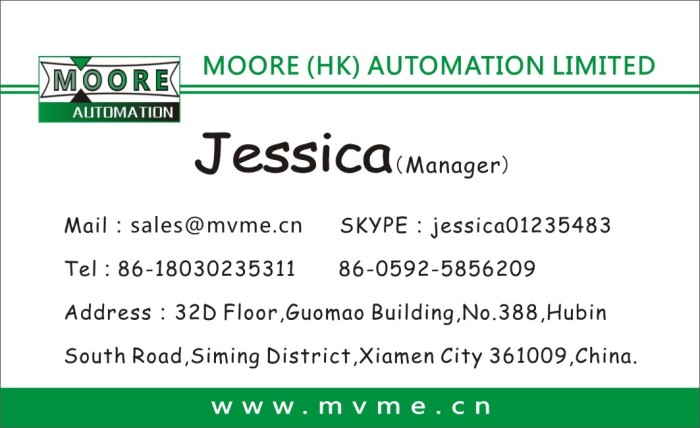 Every day in the 65 countries where we operate, we do everything in our power to be more than just an electrical material distributor. We strive to create and sustain a relationship in which each customer is our partner.
With the backing of our multi-channel distribution network and our powerful logistics, we are able to optimize the supply chain, offer competitive prices and bring innovative and tailored responses to the table. Because each customer and project has its own specific features, we adapt our solutions on a case-by-case basis, using our full array of differentiating services.
Integrated sourcing
To meet the special needs of a number of manufacturing customers, we deploy integrated solutions spanning supply, procurement and storage management. We can take the place of their logistics department or even their entire supply chain, guaranteeing that both quality and performance targets will be met, and reducing TCO (Total Cost of Ownership).
Tailored services
Our specialists assist construction and industry customers all over the world with their projects, often going above and beyond the mere supply of products and solutions.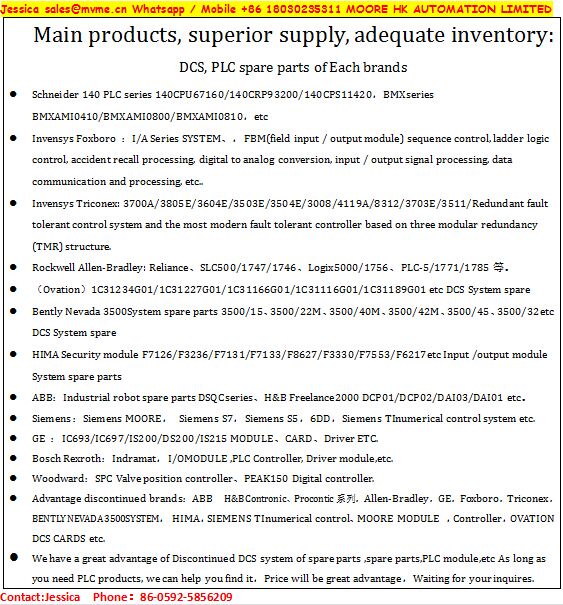 11444 APPLIED MATERIALS THERMOCOUPLE, K-TYPE, ALTUS PEDESTAL 300MM T/C
14385 APPLIED MATERIALS ADAPTER, DCVD, LH CHAMBER 0020-34188
7988 TEL PCB H/A CONT BOARD (881-621470-1) 881-621560-8
11935 MECS PCB, ROBOT CONTROL ASSY W/ C0SM0-01 UMSC10A
8333 APPLIED MATERIALS INSULATOR, PWR SIDE, ALUMINA, DPA, 0200-10491
7869 IVS PCB SENSOR INTERFACE BOARD PN:S1000201 0001-00007
14582 TEL PRA BASE BOARD, PCB 2981-600408-12
8964 LAM RESEARCH SMACTRIC DOOR LINER_2300 715-045710-807
8398 VARIAN ROBOT ASSY E17263060
4798 ASYST PCB INTERFACE CONTROLLER 3200-1025-01
14464 KLA-TENCOR ASSY,VIPER EXPANSION ADIO, 295-674879-000, PCB 770-214255-000
2191 HITACHI STANDARD MICRO SCALE 567-0138
771 FURON PNEUMATIC VALVE NV2-144NC-HP
9101 APPLIED MATERIALS PCB SERIPLEX 2-SLOT 15 MFC BACKPLANE ASSY 0100-00431
14521 APPLIED MATERIALS CARD TWO CHANNEL DEVICENET CPCI 3U, PCB 0190-08680
223 APPLIED MATERIALS PCB-DRAWING FLUID OVERFILL/TMP 0100-09131/0020-10482 C MAC
234 APPLIED MATERIALS LLB L DETECTOR 0010-20291 0100-20073
14889 ORIENTAL MOTOR AC MAGNETIC BRAKE MOTOR 5IK40GN-SWM
8472 APPLIED MATERIALS PCB ION GAUGE 0100-00010
| | |
| --- | --- |
| ABB | 200IP2 200-IP2 |
| ABB | S200PS13 S200-PS13 |
| ABB | S200IR8 S200-IR8 |
| ABB | S200IT8 S200-IT8 |
| ABB | PM802F 3BDH000002R1 |
| ABB | TU921S |
| ABB | EI803F 3BDH000017R |
| ABB | FI830F 3BDH000032R1 |
| ABB | FIO100 PHBFIO10010000 |
| ABB | BRC300 PHCBRC30000000 |
| ABB | 3BDS008520RO1 |
| ABB | AO810 3BSE008522R1 |
| ABB | AI845 3BSE023675R1 |
| ABB | DI820 3BSE008512R1 |
| ABB | DO820 3BSE008514R1 |
| ABB | DI814 3BUR001454R1 |
| ABB | CI853K01 3BSE018103R1 |
| ABB | TB840 3BSE021456R1 |
| ABB | CI854A 3BSE030221R1 |
| ABB | PM861K01 3BSE018105R1 |
| ABB | CI851 3BSE018116R1 |
Our company has many products in stock,which are immediately available.The warranty is 1 years which apply to all the new products.If you purchase one more parts from us,we can make a discount to you.
If you have any question pls do not hesitate to contact us.We can supply all kind of the automaiton parts,if you want to purchase parts pls send the parts model to my mail, I will prompt reply you.
Hope anyone enquire from us.
---
---