Bently Nevada System Display Unit 3500/93 P/N 135785-01
Bently Nevada System Display Unit 3500/93 P/N 135785-01
1.0 USD
Min. Order:
1 Piece/Pieces
Place of Origin:
Fujian, China (Mainland)
Production Capacity:
1234
Packing:
New carton packaging
Brand Name:
Bently nevada
Product Description
Bently Nevada System Display Unit 3500/93 P/N.: 135785-01
Type of payment: T/T 100% Payment in Advance
Lead time: 2-3 working days
Minimum order quantity: 1 piece
Quantity available: 40
Courier partners: DHL, UPS, TNT, FedEx and EMS
Warranty: one year
Technical specification, manuals and data sheets: Available on request
To get our best price & fast quotation, pls send us e-mail now.
✈ Contact: Jessica
✈ Email: sales*mvme.cn (please change * to @)
✈ Skype: jessica01235483
✈ Mobile Phone: 86-18030235311(WhatsApp)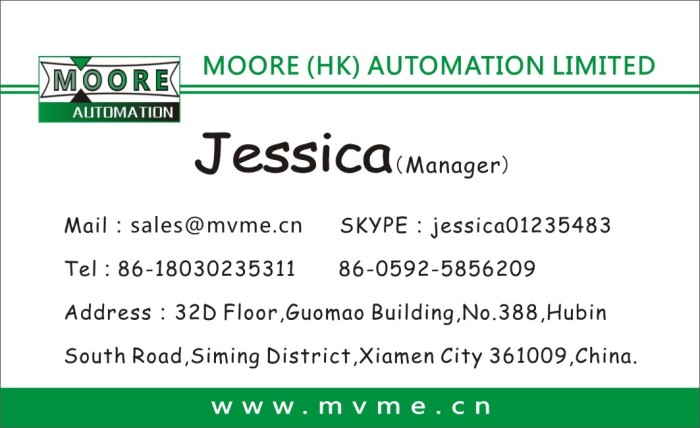 Every day in the 65 countries where we operate, we do everything in our power to be more than just an electrical material distributor. We strive to create and sustain a relationship in which each customer is our partner.
With the backing of our multi-channel distribution network and our powerful logistics, we are able to optimize the supply chain, offer competitive prices and bring innovative and tailored responses to the table. Because each customer and project has its own specific features, we adapt our solutions on a case-by-case basis, using our full array of differentiating services.
Integrated sourcing
To meet the special needs of a number of manufacturing customers, we deploy integrated solutions spanning supply, procurement and storage management. We can take the place of their logistics department or even their entire supply chain, guaranteeing that both quality and performance targets will be met, and reducing TCO (Total Cost of Ownership).
Tailored services
Our specialists assist construction and industry customers all over the world with their projects, often going above and beyond the mere supply of products and solutions.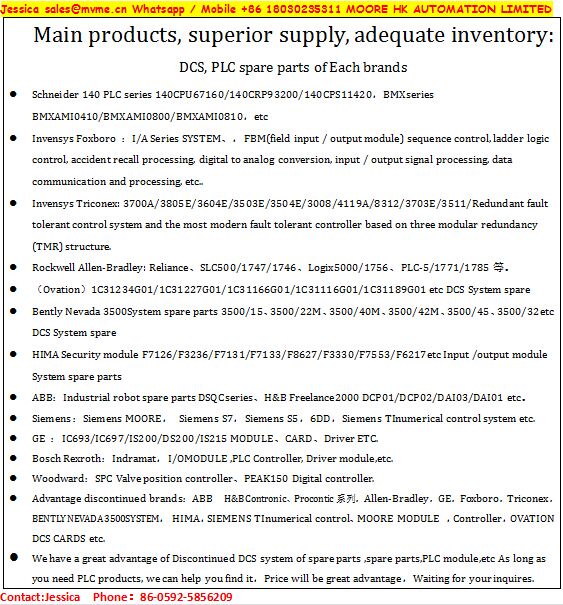 11679 NOVELLUS PCB, GAS DISTRIBUTION BOX 02-057958-00
10369 APPLIED MATERIALS BRACKET, RIGHT, FINAL LINES, PRODUCER S 0040-42934
10364 APPLIED MATERIALS CAL TOOL B101 LIFT TO ROBOT 8" 0270-76907
3220 PALL HOUSING FILTER ASSEMBLY PHF11GPS44LA
11727 TEL PCB I/O, TTLD03-11, DSPP128B 1181-000853-12
10768 ASML PCB MODULE BOARD, 4022.437.13125 4022.437.1312
10836 SIEMENS SIMATIC NET CP IND. ETHERNET, CP 343-1 6GK7 343-1CX10-0XE0
T102 TELEDYNE HASTINGS DUAL SENSOR VACUUM GAUGE,796-010678-001 HPM-2002-OBE-LM
10870 APPLIED MATERIALS CONNECTPORT TS 4 ETHERNET-SERIAL PORT D/S 0190-27649
5414 SIEMENS SIMATIC INTERFACE MODULE 6ES5 318-3UA11
14057 TOKYO ELECTRON PCB LOADER I/O 80E 208-601034-3
8580 SERVOLAND CORP PCB SFH-VME F3655IS
8581 TOKYO ELECTRON PCB HTR PWR CTRL-B 3M81-003446-12
13356 APPLIED MATERIALS SHIELD, AL/TI 8" WAFER 0020-21665
9057 APPLIED MATERIALS ASSY, ENP-OTF RECEIVER, 200MM BANK 0010-75581
13950 APPLIED MATERIALS PCB ASSY, INTERLOCK SELECT 0100-20037
7942 NOVELLUS VAT GATE VALVE A-621145 03012-LA24-0001
12710 APPLIED MATERIALS PCBA, CHMBR INTERCONNECT 0100-20004
10032 APPLIED MATERIALS CLAMP 8 INCH BLADE TRANSFER FROG LEG 0020-21025
1711 OMRON PROGRAMMING CONSOLE C200H-PRO27
| | |
| --- | --- |
| ABB | PM860K01 |
| ABB | PM856K01 |
| ABB | CI851 |
| ABB | CI801 |
| ABB | AI801 3BSE020512R1 |
| ABB | CI854K01 3BSE025961R1 |
| ABB | SB821 3BSE018109R1 |
| ABB | SA801F BDH000011R1 |
| ABB | SA811F |
| ABB | AI810 3BSE008516R1 |
| ABB | AO810V2 3BSE038415R1 |
| ABB | ICSI08E1 ICSI08E1-230 FPR3316101R0016 |
| ABB | S200TB3 S200-TB3 |
| ABB | S200TB3S S200-TB3S |
| ABB | S200TB3T S200-TB3T |
| ABB | S200TBNF S200-TBNF |
| ABB | S200TB16 S200-TB16 |
| ABB | S200IE8 S200-IE8 |
| ABB | S200OE4 S200-OE4 |
| ABB | 200APB12 200-APB12 |
Our company has many products in stock,which are immediately available.The warranty is 1 years which apply to all the new products.If you purchase one more parts from us,we can make a discount to you.
If you have any question pls do not hesitate to contact us.We can supply all kind of the automaiton parts,if you want to purchase parts pls send the parts model to my mail, I will prompt reply you.
Hope anyone enquire from us.
---
---