DS200SBCBG1ADC | GE | PLC MODULE
DS200SBCBG1ADC | GE | PLC MODULE
666.0~999.0 USD
Min. Order:
10 Piece/Pieces
Place of Origin:
Fujian, China (Mainland)
Means of Transport:
Ocean, Air, Land
Packing:
New carton packaging
Delivery Date:
3 days after payment
Product Description
DS200SBCBG1ADC | GE | PLC MODULE
Contact: Jessica
Moore Automation
Tel / Whatsapp:+8618030235311
Wechat: hu18030235311
E-mail: sales*mvme.cn (please change * to @)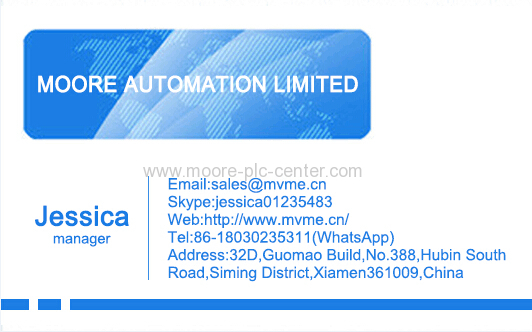 The IC693BEM331 is a Genius Bus Controller from the Series 90-30 PLC System manufactured by GE Fanuc. This controller facilitates an interface for the serial bus of the Series 90-30 PLC and Genius I/O and is able to send and receive control data up to 128 bytes for a total of 31 devices on the Genius I/O bus.
As a Genius bus controller, the IC693BEM331 requires input and output data lengths configuration suitable for the I/O device to ensure data is transferred. The IC693BEM331 GBC does not count fault table configuration errors that are featured in the 90-70 GBC. To check a Genius device's configuration, the most efficient method is to verify that the corresponding GBC Device Present bit is set to 1.
Some of the uses for this Genius Bus Controller include: Genius blocks: Designed with the purpose of offering an interface for a great number of discrete, analog, specialized field devices. Important: Genius blocks cannot be controlled by GCM and GCM+ modules. Remote Drops: Series 90-70 I/O racks with bus interface through Remote I/O Scanner modules. Any combination of Series 90-70 discrete and analog I/O modules are compatible with these drops, offering up to 128 bytes of input and output data. Field Control I/O Station: Consisting of up to eight additional Field Control modules and a Bus Interface Unit (BIU).
SDCS-PIN-21
YT223001-AC
YT223001-AE
SDCS-PIN-25 3BSE005666R1
SKKT122-16E
3ASD573001A13
SDCS-PIN-41 3BSE004939R1
SDCS-IOB-23
5761806-0D
SDCS-IOB-1
DCS401.0045
SDCS-CON-3
SDCS-FIS-3A
SDCS-CON-3A
3ASC25H204
3ASC25H214
3ASC25H216A
SDCS-IOB-21
SDCS-IOB-3
SDCS-PIN-11
SDCS-FEX-2
SDCS-PIN-3A
3ADT748074 7201.09
| | |
| --- | --- |
| ICS TRIPLEX | T8805 |
| ICS TRIPLEX | T8821 |
| ICS TRIPLEX | T8824 |
| ICS TRIPLEX | T8831 |
| ICS TRIPLEX | T8832 |
| ICS TRIPLEX | T8833 |
| ICS TRIPLEX | T8834 |
| ICS TRIPLEX | T8840 |
| ICS TRIPLEX | T8841 |
| ICS TRIPLEX | T8842 |
| ICS TRIPLEX | T8843 |
| ICS TRIPLEX | T8844 |
| ICS TRIPLEX | T8845 |
| ICS TRIPLEX | T8846 |
| ICS TRIPLEX | T8847 |
| ICS TRIPLEX | T8855 |
| ICS TRIPLEX | T8870 |
| ICS TRIPLEX | T8871 |
1 year warrantyIn stock
Original and new packing
Delivery with DHL 3 days after payment

---
---