DS200VPBLG1AEE | GE | Fanuc PLC Module
DS200VPBLG1AEE | GE | Fanuc PLC Module
1.0 USD
Min. Order:
1 Piece/Pieces
Place of Origin:
Fujian, China (Mainland)
Means of Transport:
Ocean, Air, Land
Production Capacity:
123456
Packing:
New carton packaging
Product Description
DS200VPBLG1AEE | GE | Fanuc PLC Module
Contact:Jessica
Email:sales*mvme.cn (please change * to @)
Phone:+8618030235311
Skype:jessica01235483
Wechat:hu18030235311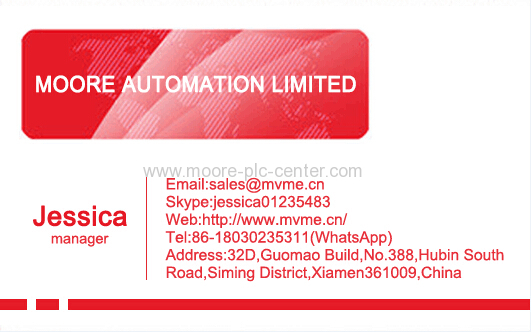 The IC698CRE020 is a 700 MHz Central Processing Unit with an Intel Pentium III microprocessor manufactured by GE Fanuc for the RX7i Series. This CPU is equipped with Hot Standby Redundancy to allow critical applications to continue operating in case of failure in any single component. A Hot Standby system uses two CPUs.
One CPU is the active unit that aggressively controls the process, and the other is a backup unit that is synchronized with the active unit and can take over the process when necessary. To accomplish redundancy, the IC698CRE020 requires a Redundancy Memory Xchange module (RMX) catalogued as IC698RMX016. It is normally configured as a redundancy link in each unit.
The IC698CRE020, like any other RX7i CPU, is installed with a software program configured to initiate and complete specific tasks. Such tasks include controlling the device in real time mode, maintaining general machine processes, and handling materials applications. Additional features of the IC698CRE020 include 10MBs each of battery-backed memory and non-volatile flash memory, access to bulk memory, and user-configurable data and program memory.
Auto-located Symbolic Variables are supported as are 90-70 Series discrete and analog I/O. Series 90-70 VME modules are also supported by this CPU. To avoid the possibility of losing the CPU's RAM, it is advisable to maintain a routine procedure that involves replacement of the battery pack in due time. The battery is responsible for the overall stability of operations like the calendar clock, data memory, and programs during the absence of power.
SAMC11POW SAMC 11 POW 57171847
SAMC19INF SAMC 19 INF 57401389
SAFT185TBC SAFT 185 TBC 58119687
CI857K01 3BSE018144R1
NTAI06
NTAI06
07KT92 GJR5250500R0262
07KT94 GJR5252100R2261
SD833 3BSC610066R1
07EA90-S GJR5251200R0101
DSQC679 3HAC028357 001
DSCA120 57520001-P
DSMC110 57330001-N
DSMB116 5736 0001-EB
SAFT132CBS SAFT 132 CBS 57411619
DSQC500 3HAC3616-1
89AR30
SAFT132CBS SAFT 132 CBS
SAFT121PAC SAFT 121 PAC
YXO124 4890024-LF
SAFT190APC SAFT 190 APC
SAFT112POW SAFT 112 POW
3BP151.4
| | |
| --- | --- |
| HONEYWELL | 8C-POIL51 |
| HONEYWELL | 8C-TCNTA1-C |
| HONEYWELL | 8C-PCIW02 (51454363-275) |
| HONEYWELL | 8C-IP0101 (51454362-175) |
| HONEYWELL | 8C-PAIH54 (51307070-275) |
| HONEYWELL | 8C-IP0102 (51454362-275) |
| HONEYWELL | 8C-PAIH51 (51454352-175) |
| HONEYWELL | 8C-PAIH52 (51307070-175) |
| HONEYWELL | 8C-PAOH51 (51454355-175) |
| HONEYWELL | 8C-PAON01 (51454357-175) |
| HONEYWELL | 8C-PAONA1 (51454469-175) |
| HONEYWELL | 8C-PAINA1 (51454470-175) |
| HONEYWELL | 8C-PAIMA1 (51454473-175) |
| HONEYWELL | 8C-PAIHA1 (51454470-275) |
| HONEYWELL | 8C-PAOHA1 (51454469-275) |
| HONEYWELL | 8C-PDIL51 (51454359-175) |
| HONEYWELL | 8C-PDIPA1 (51454471-375) |
In stock
1 year warranty
Original and new packing
Delivery with DHL 3 days after payment

---
---