ECE161-1 Shipping By DHL And TNT
ECE161-1 shipping by DHL and TNT
1.0 USD
Min. Order:
1 Piece/Pieces
Place of Origin:
Fujian, China (Mainland)
Means of Transport:
Ocean, Air, Land
Production Capacity:
123456
Packing:
New carton packaging
Country of origin:
Germany
Product Description
ECE161-1 | B&R | Digital Input Module
Contact person:Jessica
WhatsApp: +8618030235311
Phone: +8618030235311
E-mail: sales*mvme.cn (please change * to @)
Skype: jessica01235483
Wechat: hu18030235311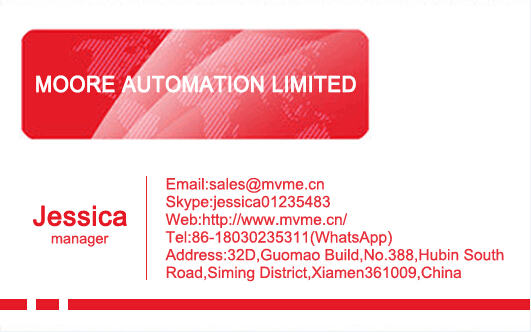 Apart from the basic performance of conventional PLC products, it also has the following unique features:
* Powerful input/output signal support capability, I/O interface support 960 discrete points;
* Rich and simple integrated instructions, 71 processor instruction sets, easy to learn and easy to use and promote the system;
We supply large system (DCS) spare parts, such as: ABB Advant OCS, ABB MOD 30/MODCELL, ABB MOD 300, ABB Procontic, ABB Procontrol, AB Rockwell CPU, Moore APACS, Moore Panel Controllers, Siemens Iskamatic, Schneider PLC, Quantum, Quanten 140CPU, GE Fanuc 90/30, 90/70, Invensys Triconex, FOXBOROI/A MOTOROLA MVME, MVME147, MVME162, MVME167, MVME177 and so on.
* Our mission is to help you! * Reduced maintenance costs!
Other Moldel number we have: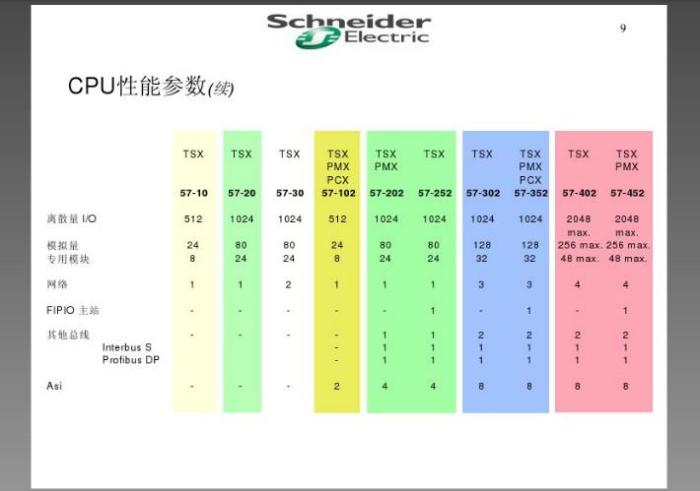 IC600BF800
IC600BF805
IC693CPU331
IC693UDR001GP1
IC670CHS002
IC670MDL740
IC695CPU310
IC660BSM021
IC693PWR330
IC670MDL640
IC200PWR001
574-331-404
IC697BEM731
IC697PWR720C
IC200MDL741 + IC200CHS022
IC200ALG260 + IC200CHS022
IC200ETM001
IC200ERM002
IC693MDL645
IC693MDL646
IC693MDL753
IC200MDL241 + IC200CHS022
IC200ETM001
IC693APU300J
IC693CMM311
IC693CMM301M
IC693MDL940
PANASONIC PERSONAL M550,CV-M550HEAS
PRO-FACE COMPUTER PS3700A-T41-ASU-P41,
OMRON PLC PS000 NM010 UV-250 C-820A M2010 CS010 IP000
ABB TRANSMIT, SACO 16D3-AA,RS,811 163-AA,SPA-ZC
KLA CORNERTURN 3,710-655651,FAB 073-655650-00
SUB ALIGNMENT VME I/F COGNEX8200 NIKON 4S018-785-A VME-I/F-X4
KLA INSTRUMENTS Y-INTERPOLATOR C,PH3,710-658172-20 REV JO,710-658172-00
MECS CS-1000A UTW2230LHG
VERTEQ 1600.NSC,R/DCONTROLLER 1071233-503R & 1600-55A
GASONICS 16025-02 DC
GASONICS 16025-02 REV:A,DC
ORBOTECH 0382396B CPU 3.20GHz
NEC PC-9801UV PERSONAL COMPUTER PC-9801UV11
SIEMENS,KUKA KRC32 CONTORLLER,DIN-41752,6FR2020,F13B,4691B0,331106,H43781F0
KLA INSTRUMENTS Y-INTERPOLATOR 2 BOARD,710-658066-20 A0,FAB073-655007-00
SIEMENS SIMODRIVE 6SN1145-1AA01-0AA1,SINUMETIK 840D NCU-BOX6FC5247-0AA00-0AA2
KLA CORNERTURN 3,710-655651-20,FAB 073-655650-00
we supply:
plc : ab,abb,ge,schneider
dcs : abb,siemens moore,foxboro,westinghouse,yokogawa
esd : triconex,hima,bently,ics
excitation cards : abb,ge marke

---
---