F7130A - HIMA - POWER SUPPLY MODULE
F7130A - HIMA - POWER SUPPLY MODULE
990.0~1060.0 USD
Min. Order:
1 Piece/Pieces
Place of Origin:
Fujian, China (Mainland)
Means of Transport:
Ocean, Air, Land
Product Description
F7130A - HIMA - POWER SUPPLY MODULE
✈ Contact: Jessica
✈ Email: sales*mvme.cn (please change * to @)
✈ Skype: jessica01235483
✈ Mobile Phone: 86-18030235311(WhatsApp)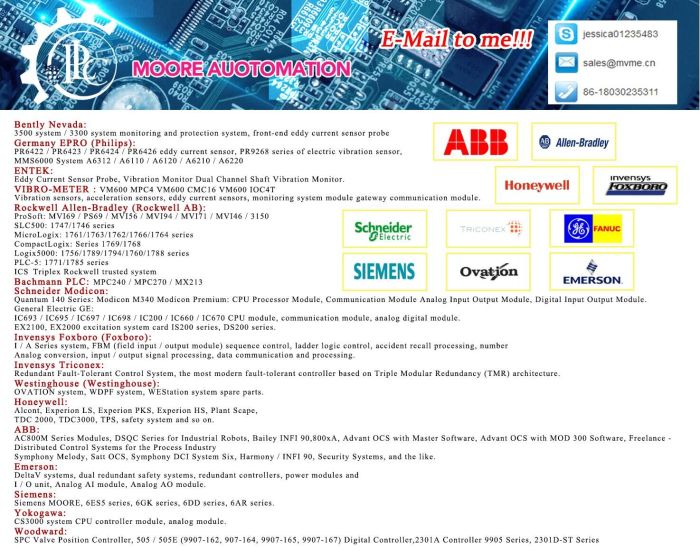 Our Sales Office ensures that you respond positively to inquiries about spare parts. We actively participate in customer's search for spare parts solutions or offer advice on customized lead time. Customer's spare parts demand or lead time is always the core.
Provide complete series of control spare parts in electrical industry automation. In addition, we are very willing and able to provide on-demand stock in addition to standard series products.
Whether offering advice on product selection or comparing alternatives, we are willing to share knowledge and experience.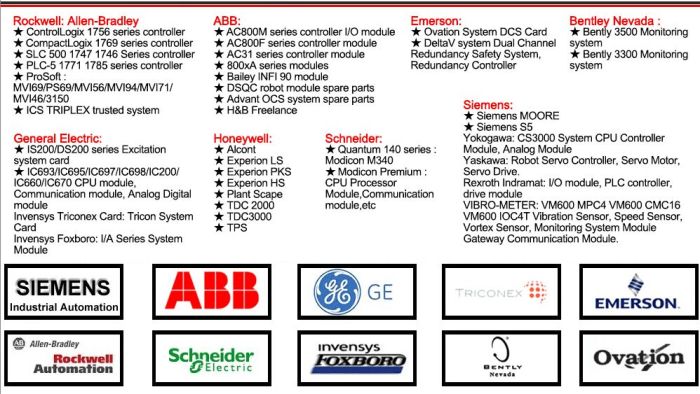 We hope to go beyond the usual ways to meet your needs, focusing on economic and efficient collaboration.
MOORE Spare Parts Center is a reliable partner in delivery. We are committed to building long-term partnerships to identify your common opportunities for cost savings.
We are happy to translate these opportunities into working methods and services that ensure the best efficiency of partnerships.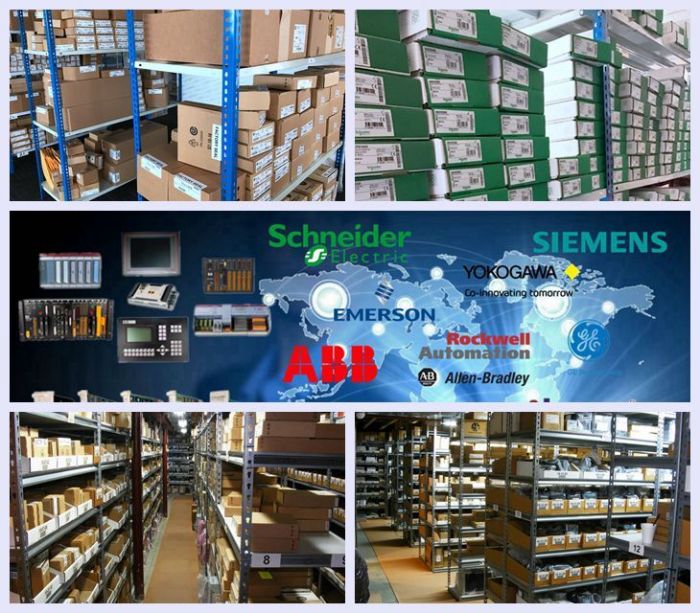 UTC FIRE & SECURITY COMPANY 27PH7-1000 / 27PH71000
UTC FIRE & SECURITY COMPANY PPC6000 / PPC6000
FIREYE ELECTRONIC CONTROL FLAME SAFEGUARD 26SJ5 6152
FIREYE 45UV2-1020
UTC FIRE & SECURITY COMPANY 25SU3-2100 / 25SU32100
Fireye 25SU3-2000
FIREYE 70D40
UTC FIRE & SECURITY COMPANY E500-3 / E5003
FIREYE R9005P5001
FIREYE 71D10
#196 FIREYE / ALLEN-BRADLEY TYPE/MODEL 25SU3-4170
UTC FIRE & SECURITY COMPANY 60-2207-2 / 6022072
UTC FIRE & SECURITY COMPANY 60-2207-1 / 6022071
Fireye Flame Scanner 24DVC Fiber Optics 45RM4
UTC FIRE & SECURITY COMPANY 65UV5-1004QD / 65UV51004QD
FIREYE EB-700 ED510
UTC FIRE & SECURITY COMPANY PPC4000 / PPC4000
FIREYE EP160
FIREYE FE-4 CONTROL METER W/RESET 30CK6-1000
UTC FIRE & SECURITY COMPANY NX610 / NX610
UTC FIRE & SECURITY COMPANY DE601-104D / DE601104D
FIREYE YB110UVSC
UTC FIRE & SECURITY COMPANY NX1021-1 / NX10211
UTC FIRE & SECURITY COMPANY NX1040-1 / NX10401
UTC FIRE & SECURITY COMPANY NX1044-1 / NX10441
| | |
| --- | --- |
| Honeywell | 8C-TDOD51 |
| Honeywell | 8C-TAZMA1 |
| Honeywell | 8C-TAZX51 |
| Honeywell | 8C-TDZLA1 |
| Honeywell | 8C-TOIL61 |
| Honeywell | 8C-TAZXB1 |
| Honeywell | 8C-TAOXB1 |
| Honeywell | 8C-TCNTA1-C |
| Honeywell | 8C-TAIOA1 |
| Honeywell | 8C-TAOXA1 |
| Honeywell | 8C-TAIXA1 |
| Honeywell | 51202329-732 |
| Honeywell | 51202329-212 |
| Honeywell | 51202329-112 |
| Honeywell | 51202329-402 |
| Honeywell | 51202329-102 |
---
---