FC-TSRO-0824 | HONEYWELL | Digital Output Module
FC-TSRO-0824 | HONEYWELL | Digital Output Module
990.0~1060.0 USD
Min. Order:
1 Piece/Pieces
Place of Origin:
Fujian, China (Mainland)
Means of Transport:
Ocean, Air, Land
Product Description


FC-TSRO-0824 | HONEYWELL | Digital Output Module
Contact: Jessica
Moore Automation
Tel / Whatsapp:+8618030235311
Wechat: hu18030235311
E-mail: sales*mvme.cn (please change * to @)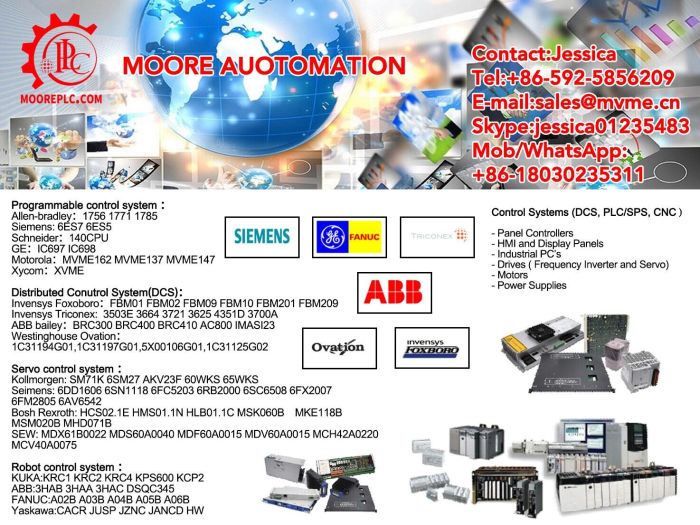 Honeywell Safety Manager™ provides an approved Fire and Gas Safety Solution that covers Safety Instrumented System requirements as part of the Mitigation Safety Layer described in the IEC 61508, IEC 61511 and ANSI/ISA S84.01 standards. Safety Manager fire and gas safety system is designed to detect hazards like fires or gas leakage's in a fast and accurate way by using connections of a wide range of F&G detector devices.
On detection system will perform the appropriate safety actions automatically and will alert about the detected hazard(s) in most efficient way. Safety Manager supports standard connection of Fire and Gas detector devices of most major F&G field device suppliers. The supported connections are proven in use and/or are fully tested as part of the MVIP test program. For signal handling inside Safety Manager of these connected F&G devices, special function blocks are developed to create an optimum response from these devices. For connection of the devices special interfaces are developed to achieve the optimum connection.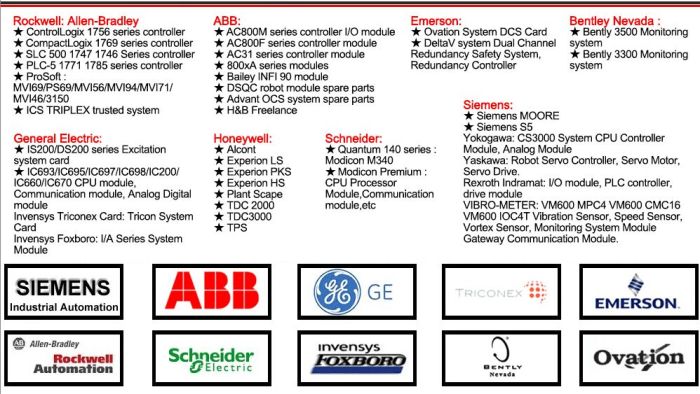 In the Safety Manager Guides an approved basic Fire and Gas Safety application is included.
This application provides a Fire and Gas Safety Solution that can easily be integrated into Honeywell's Experion™ PKS, Honeywell's TotalPlant Solution (TPS) system or into Honeywell's PlantScape system. The basic application can be developed and adjusted easily to design a project specific Fire and Gas Safety Solution.
DSBC173 / 57310001-KH
DSPB120 / 57340001-T
DSPC155 /57310001-CX
DSMB133 / 57360001-CY
6204BZ10100D
DO801 /3BSE020510R1
DSMB151 /57360001-K
6227BZ10200D+IC660ELB905
6214BZ10110C/6214BZ10110F
6216BZ10000A
6215BZ10000A
3BSE008580R1 / PM810V1
CI810A /3BSE013262R1
CI810V1 / 3BSE008584R1
PM150 3BSE003641R1
H-AA8608 / TAI16AIR
DSRF185 / 3BSE004282R1
SB171 / 3BSE004802R0001
SB171 / 3BSE004802R0001
DSDI120A / 57160001-ACA
DSAI130 / 57120001-P
| | |
| --- | --- |
| GE | DS200SLCCG3AFG |
| GE | DS200TCQAG1BPR1 |
| GE | DS200TCQAG1A |
| GE | 531X307LTBAKG1 |
| GE | DS200FSAAG1ABA |
| GE | DS200FSAAG2ABA |
| GE | DS2020FECNRX010A |
| GE | DS200FSAAG2ABA |
| GE | IC697PWR711K |
| GE | IC697CGR772 |
| GE | IC697BEM713J |
| GE | IC697CMM742-LL |
| GE | IC697BEM731Y |
| GE | IC697RCM711C |
| GE | IC697CMM711Q |
Shipping Term : TNT,DHL,FEDEX,ETC
Payment Term : T/T
Warranty: 12 month
Moore supply: New+original+factory sealed+high quality
Service: quotation will be sent in 9 hours
Skype + whatsapp + mobile = 24 hours /day Oneline.
---
---