FOXBORO P0903CV *NEW IN BOX*
FOXBORO P0903CV *NEW IN BOX*
33.0~66.0 USD
Min. Order:
1 Piece/Pieces
Place of Origin:
Fujian, China (Mainland)
Means of Transport:
Ocean, Air, Land
Production Capacity:
2000
Packing:
New carton packaging
Product Description
FOXBORO I/A SERIES P0903CV ANNUNCIATOR KEYBOARD REV A NEW
Contact:Jessica
Skype:jessica01235483
Email:sales*mvme.cn (please change * to @)
TEL:86-592-5856209
Mobile Phone:86-18030235311(WhatsApp)
Wechat:hu18030235311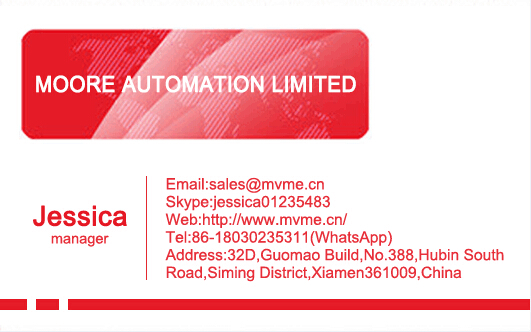 Global technology and customer service are an important part of Rockwell Automation. The company has nearly 5,600 distributors, system integrators and agents in 80 countries around the world. Cooperation with reliable local companies in the areas of distribution, software and products has greatly enhanced the company's global capabilities.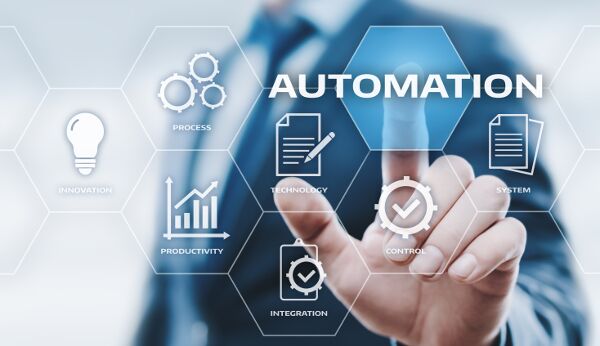 DSSS171
DSTA 001
DSTA 001B
DSTA 002B
DSTA 131
DSTA N013
DSTA N040
DSTA002A
DSTA002P
DSTA133
DSTA145
DSTC120
DSTC176
DSTC190
DSTC406
DSTC452
DSTC454
DSTC454L
DSTD 131
DSTD108
DSTD108L
DSTD120A
DSTD150AI
DSTD180
DSTD190
DSTD197
DSTDW110
DSTDW120
DSTDW130
DSTF610
DSTF620
DSTK 153
DSTK 153SL15
DSTK221L6
DSTX153
DSTX170
DSTX180
DSXS001
DX501-DP
GATS110091R0001
GATS110091R0201
GATS110092R0401
GATS110092R0501
GATS110112R0001
GATS110112R0002
GATS110112R0003
GATS110112R0011
GATS110112R001
330103-00-03-10-01-05
330103-00-03-10-02-00
330103-00-03-10-02-CN
330103-00-04-05-02-00
330103-00-04-10-01-00
330103-00-04-10-02-00
330103-00-04-10-02-CN
330103-00-05-05-02-00
330103-00-05-05-02-05
330103-00-05-10-01-00
330103-00-05-10-02-00
330103-00-05-10-02-CN
330103-00-06-05-02-00
330103-00-06-10-02-00
330103-00-06-10-02-05
51305378-100
51305380-100
51305381-100
51305382-100
51305387-300
51305388-100
51305390-100
51305390-200
51305406-001
51305406-100
51305408-100
51305409-200
51305418-200
51305419-100
51305424-100
51305430-100
51305431-100
51305432-200
51305432-300
51305437-100
51305450-400
51305450-600
51305450-800
51305451-400
51305459-100
51305464-100
51305478-100
51305489-600
51305490-600
51305508-200
51305517-100
51305542-200
51305552-100
51305559-100
51305567-100
51305589-100
51305590-100
51305594-100
51305701-100
51305704-100
51305776-100
Phoenix Contact CPC 5015 PM-CO DVG-CPC501538-HW
Phoenix Contact IBS IP 500 ELR W-60A DI4/4 Ord.-No.2751755
Phoenix Contact IBS PC CB/I-T Order-Nr. 2780849
Phoenix Contact ILC 370 PN 2TX-IB/M 2985576 + 32 MB
Phoenix Contact ILC 370 PN 2TX-IB/M 2985576
Phoenix Contact IBSIP24RFCLKLOOPT Nr. 2722917
Phoenix Contact IBSIP24RFCLKLOOPT 2722917
Phoenix Contact SAFETY SLC 400 PND-4TX-IB 2985563 + 2988780 256 MB
Phoenix Contact IBSST24BKDIO8/8/3-T 2752411
Phoenix Contact 12-OV-230AC
Phoenix Contact IBS S5 DCB/SL/I-T 2719218+Panasonic 064 EEPROM
Phoenix Contact Interbus-ST-I/O-Busklemme IBS ST ZF 24 BK DIO 8/8/3-T 2750798
Phoenix Contact IBS ST 24 BK DIO 8/8/3-T ID-No. 2752411 + 2752961
Phoenix Contact IBS ISA SC/RI/I-T Nr. 2723217
Phoenix Contact IBS S5 DCB/I-T Art. Nr. 2758156
Phoenix Contact IBS RL 24 BK RB-LK-LK Id.-No. 2725024
Phoenix Contact IBS IP 400 ME-ELR 1-3A DI4 Ord. Nr. 27 32 89 7
Phoenix Contact DAB IBS S5 DAB/I Nr. 2767244
Phoenix Contact IBSCT24IOGTLK Ord. Nr. 2719577
Phoenix Contact IBS IP 400 ME-ELR 2-3A DI4 Ord.-Nr. 2732907
Phoenix Contact IBS RL 24 DO 16/8-R-LK 2734170
Phoenix Contact IBSL IP 500 MLR 4-6A-2 2731335
Brooks Automation 002-7391-08 FEI CLM-3D
Fujikin WVG-S2-Y-IB4
MECS UTV-2500H-SYSTEM Controller CS-7000
TMP Shimadzu TMP-3203LMC-K1
MAG 1000 CT Leybold 86004
IDI Integrated Design 203-MC8L1S IDS
IDI Integrated Design 201-M6L10-S IDS
IDI Integrated Designs 203-MC6L1S IDS
IDI 203-MC6L1S IDS
Equipe ESC-100 Robot Controller LMS-6018 Opti-Probe 2600B
AMAT Applied Materials 0200-03259
HX+75 A Thermo Electron 386105021704
Nikon High-Powered Lens Assembly NSR-S307E
Brooks Automation 002-7391-33 Wafer Pre-Aligner
Yaskawa 410000-8600 Robot ERCJ-CRJ3-B00-CN TEL PR300Z
Sumitomo M28490 ZL ZLaxisVCM1 NSR-S307E
Sumitomo M28491 ZR ZRaxisVCM1 NSR-S307E
Sumitomo M28492 ZB ZBaxisVCM1 NSR-S307E
Texas Micro 23628 System
Neslab Instruments 327004310101
Fujikin Incorporated WVG-S2-Y-I37
TEL Tokyo Electron 3D80-050031-V3 ECC2 EC RACK T-3044SS
TEL Tokyo Electron 3D80-050031-V2 ECC2 EC RACK T-3044SS
TEL Tokyo Electron 3D80-050031-V1 ECC2 EC RACK T-3044SS
Shinko Electric 3D80-050107-V1 Wafer Prealigner SCE92100050 TEL T-3044SS
TDK TAS300 300mm Wafer Load Port Type F1 AMAT 0190-11409
Micromanipulator Co. Series 4300
MAG 1000 CT Leybold 86004
Olympus BH2-UMA Microscope
Powervar 74090-53R ABC90.0-48D40Y
AMAT Applied Materials SBC VM1C VM1VME-7588-787
Daihen RMN-20E2-V RF Auto Matcher 3D80-000143-V8
Daihen MFM-15SA2V2
TDK Corporation TAS300 Port Type H1
TDK Corporation TAS300 Port Type E4
TDK TAS300 300mm Wafer Load Port Type F1 AMAT 0190-17837
CTI-Cryogenics 8112855 8 Cryopump On-Board 51
CTI-Cryogenics 8112855 8 Cryopump On-Board 27
CTI-Cryogenics 8112855 8 Cryopump On-Board 32767
PAC Packing Aids Corp PVS-GA36 Pac-Vac
Asyst Technologies 0FH3000-001 Hitachi I-900SRT
Schumacher 1464-0322B ATCS-15 H.T Bubbler 1462-1515B ABU 1461-1522A
APEX 3013 AE Advanced Energy 3156113-009 RF
Dynatronix 990-0280-311 PMC10-5-7
KLA Instruments 710-650099-20 KLA DP PCB Card 073-650098-00
Nikon SPA451B W X 4S588-463
Nikon SPA452A WYL 4S587-469-3
MDX-10K AE Advanced Energy 2194-008-R DC
we supply:
plc : ab,abb,ge,schneider
dcs : abb,siemens moore,foxboro,westinghouse,yokogawa
esd : triconex,hima,bently,ics
excitation cards : abb,ge marke

---
---