FS-TSAI-1620M | HONEYWELL | ANALOG INPUT MODULE
FS-TSAI-1620M | HONEYWELL | ANALOG INPUT MODULE
990.0~1060.0 USD
Min. Order:
1 Piece/Pieces
Place of Origin:
Fujian, China (Mainland)
Means of Transport:
Ocean, Air, Land
Product Description
FS-TSAI-1620M | HONEYWELL | ANALOG INPUT MODULE
Contact person:Jessica
WhatsApp: +8618030235311
Phone: +8618030235311
E-mail: sales*mvme.cn (please change * to @)
Skype: jessica01235483
Wechat: hu18030235311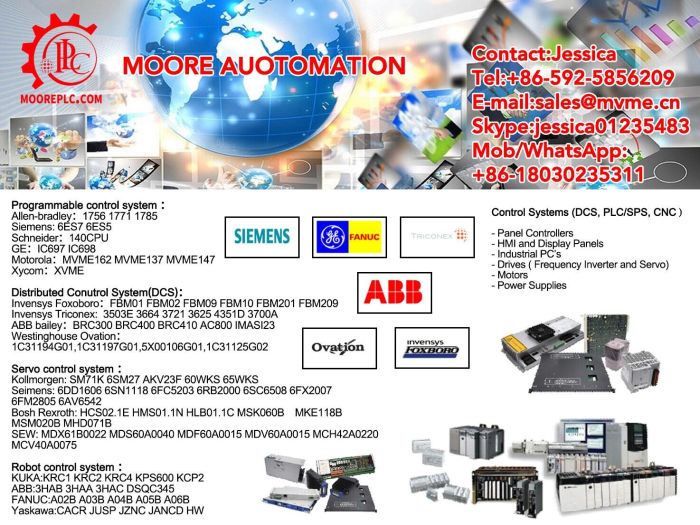 Safety Manager™ supports the integration of Safety Manager into Experion™ PKS which unifies Honeywell's safety controller with its equally reliable Experion platform.
The integration is realized through the Safety Manager Universal Safety Interface (USI) via High Speed Ethernet (HSE) on the Fault Tolerant Ethernet (FTE) layer, which is placed in the control processor of the Safety Manager Controller. This USI module makes Safety Manager an integrated part of the Experion architecture, which means that Safety Manager related information can easily be exchanged between Safety Manager and Experion. This allows information to be shared and made available on the Experion Server displays.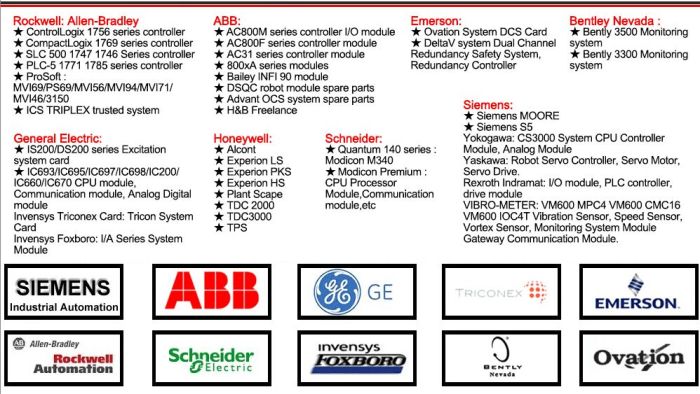 Safety Manager integrates the sequence-of-event (SOE) features as supported by the Safety Manager controller into the PlantScape system. Safety Manager supports SOE for digital inputs and outputs, analog inputs and outputs, and marker points.
Each tag name that has been "SOE-enabled" is time-stamped by Safety Manager and reported to the PlantScape server, where it is incorporated into the standard PlantScape SOE table. Standard SOE displays are available to view the events as they are reported.
6233BP10810/ 6233BP10820/ 6233BP10830
DSRF150
IMASM02
6232BP10810/6232BP10820/6232BP10830
NAOM01
DSCS131/57310001-LM
DSSR116/48990001-FK
DSMD113/5736045-N
DSPC171/57310001-CC
DSMC112/57360001-HC
DSCA114 /57510001-AA
DSCA190V /57310001-PK
DSAO120 /57120001-EY
DSCS116/ 57520001-BZ
DSCA180F /57520001-KM
DSPC172H /57310001-MP
DSAV111 / 57350001-CN
DSDI110A /57160001-AAA
DSBC172 / 57310001-KD
DSMB175 /57360001-KG
| | |
| --- | --- |
| GE | DS200TCPSG1A |
| GE | DS200TCQAG1BHF |
| GE | DS200TCQAG1B |
| GE | DS200TBQAG1ABB |
| GE | DS200TBQAG1A |
| GE | DS200TCPDG1BEC |
| GE | DS200TCPDG1B |
| GE | DS200TCQCG1BJF |
| GE | DS200TCQCG1B |
| GE | DS200TCQAG1B |
| GE | DS200TCPSG1ARE |
| GE | DS200TCQCG1B |
| GE | DS200CTBAG1ADD |
1st, we will state the condition of the parts honestly when quote ;
2nd, we will test the quality of the goods before shipment ;
3rd, we will be responsilbe when the parts get in any problems .
---
---