GE IC694MDL742 12-24VDC Output Module
GE IC694MDL742 12-24VDC Output Module
140.0~200.0 USD
Min. Order:
1 Piece/Pieces
Place of Origin:
Fujian, China (Mainland)
Means of Transport:
Ocean, Air, Land
Product Description
Country of origin:
Sweden
GE IC694MDL742 12-24VDC Output Module

Manager: Jessica
Skype: jessica01235483
Phone/WhatsApp: 86-18030235311
Email: sales*mvme.cn ( change * to @ )

1)Quality is guarantee within 1 year from the date of shipment.
2)Pls inspects the goods carefully after you receive it. Any question, pls inform us 24 hours.
3)Pls take your time to use or test the parts, any quality problem, pls show the official test report and ship the parts back in the guarantee time.
4)Pls send your bank slip copy to us after your remittance.
Jessica | sales*mvme.cn ( change * to @ ) | 18030235311

----(DCS)Distributed Control System
ABB 3AUA0000110429,SYSCON2 746924
Invensys Foxboro FBM214,FBM242,B0123HE
Invensys Triconex 3625,3700A,3604E
Woodword 5462-758B
HIMA F2-DO-16-02,F8650E
Yokogawa SAI143-S03 S1, F9342L-02
Honeywell 51402497-200,51403519-160,51199194-100,CC-PDO801 51405043-175
Emerson KJ4001X1-NB1,12P3368X012
----(PLC)Programmable Logic Controller
Rockwell Allen-Bradley 1734-IB8,1734-OB8,1769-L18ER-BB1B,1756-IM16I,2711P-T6C20D8
ICS Triplex T8461,T8850,T8403,T8431,T8831,T8310
Schneider Modicon 140DDI85300
GE Fnauc IS210AEPSG2B,IS220UCSAH1A,IS215ACLEH1A,IS210AEAAH1B
Siemen 6ES7331-1KF02-0AB0
Prosoft MVI46-DFNT
Bachmann MPC240
Woodhead 9905-068 2301A
----(TSI)Turbine Supervisory Instrumentation
Bently Nevada 3500/22M,138607-01,3500/25,3500/53,3500/32M 149986-02,3500/40 125860-01
EPRO MMS6110,MMS6120,MMS6220,MMS6312,MMS6410,6423,6424,MMS6822,ues815s
ENTEK EK C6622HS,XM124,1440-SDM02-01RA

GE FANUC IC693CMM321
GE FANUC IC693ALG392
GE FANUC IC670GBI002
GE FANUC IC670ALG230
GE FANUC IC600PM503
GE FANUC IC600CB527M
GE FANUC IC600CB524M
GE FANUC IC600BF943K
GE FANUC IC600 BF827K
GE FANUC HORNER HE693THM889 HE693THM889C
GE FANUC HE693RTD601
GE FANUC HE693RTD600
GE FANUC HE693PBM100
GE DS215SLCCG1AZZ01A/DS200SLCCG1ADC
GE DS215SLCCG1AZZ01A/DS200SLCCG1ACC
GE DS200PCCAG9ACB
GE DS200PCCAG5ACB
GE DS200ACNAG1ADD
GE DRIVE BU-300
GE 6KAVI43002Y1D1
GE 531X309SPCAHG1
FUTEC FC7014-0+FC7010-0
FUTEC FC7010-0+FC7013-0
FUJI GYC202DC1-SA-B
FUJI UG400H-S2C1C
FUJI UG400H-L0C1C
FUJI RYT202D5-VS2
FUJI GYC202D5-RB2
FUJI CDPB1CAF-44/FREG-10D
FOXCONN FOXUSB2-C/SMT-B003-003-003+SMT-FOX-SRV4-02
FOXBORO P0972AJ
FOXBORO P0960HA
FOXBORO P0400DA FBM01 fbm1
FOXBORO KO143AC-A+
FOXBORO FBM05 P0400YF fbm5
FOXBORO FBM04 P0400YE FBM4
FOXBORO P0400DA FBM01
FOXBORO DCS FBM17 DM400YT
FOXBORO DCS CM400YK FBM09 FBM9
FORTH SUPER-1NC
Fisher-Rosemount KJ4101X1-BC1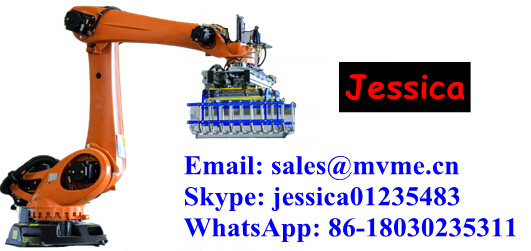 ---
---