GE IC697 MDL9 70 16-point Output Relay Module
GE IC697 MDL9 70 16-point output relay module
140.0~200.0 USD
Min. Order:
1 Piece/Pieces
Place of Origin:
Fujian, China (Mainland)
Means of Transport:
Ocean, Air, Land
Product Description
New GE IC697MDL970 16-point output relay module In Box
Contact:Jessica
Skype:jessica01235483
Email:sales*mvme.cn (please change * to @)
TEL:86-592-5856209
Mobile Phone:86-18030235311(WhatsApp)
Q Q:2851195444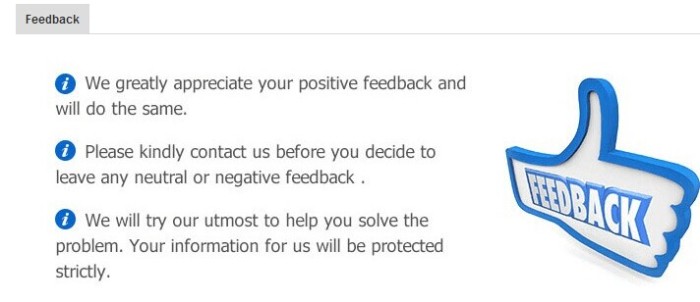 In the implementation of digitization process, each company's pain points are different. They mainly focus on such issues as: first, higher quality; second, higher efficiency; third, higher security; fourth, shorter time to market. "Yao Jun took biopharmaceutical as an example to illustrate how, for example, the development of a new drug, how to make R&D time shorter, how to make the results of R&D directly into the production process, and how to turn artificial experience into less manual intervention. Process, this is their biggest pain point.
"With a comprehensive digital enterprise solution, Siemens realizes the digitization and integration of the process industry value chain through 'digital twins'." Lin Bin emphasized that "digital solutions are a tool that can bring you enhanced productivity and production. Greater flexibility, higher quality, and information security."
Lin Bin admits that digital technology has flourished in the last two or three years. For China, this is both a pain point for the manufacturing industry to improve and an opportunity to pass over corners. The core problem is that digitalization now requires software talents, digital talents, hardware talents, craft talents, and design talents. How can you describe it in the other language? The white paper "Made in China 2025" has provided guidance on the direction of technological development in key industries. The only thing missing is talent. If you have the talent and determination, you may be able to overtake the curve.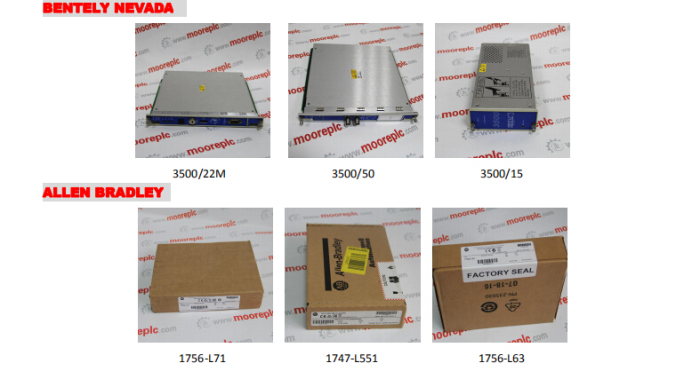 PLC programmable control system spare parts
Allen-bradley:1756 1771 1785
Siemens: 6ES7 6ES5
Schneider:140CPU
GE:IC697 IC698
Motorola:MVME162 MVME137 MVME147
Xycom:XVME
DCS control system spare parts:
DCS distributed control system:
Invensys Foxoboro:FBM01 FBM02 FBM09 FBM10 FBM201 FBM209
Invensys Triconex: 3503E 3664 3721 3625 4351D 3700A
ABB bailey:BRC300 BRC400 BRC410 AC800 IMASI23
Westinghouse:IC31
Servo Control System Spare Parts:
Kollmorgen: SM71K 6SM27 AKV23F 60WKS 65WKS
Seimens: 6DD1606 6SN1118 6FC5203 6RB2000 6SC6508 6FX2007 6FM2805 6AV6542
Bosh Rexroth: HCS02.1E HMS01.1N HLB01.1C MSK060B MKE118B MSM020B MHD071B
SEW: MDX61B0022 MDS60A0040 MDF60A0015 MDV60A0015 MCH42A0220 MCV40A0075
Robot Control System Spare Parts:
KUKA:KRC1 KRC2 KRC4 KPS600 KCP2
ABB:3HAB 3HAA 3HAC DSQC345
FANUC:A02B A03B A04B A05B A06B
Yaskawa:CACR JUSP JZNC JANCD HW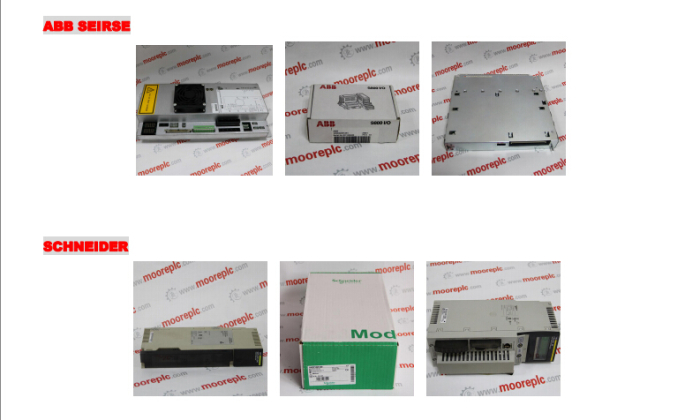 6SE9621-3DD50ZC89M41
6SE9615-8DD50ZC89M41
6SA8923-8EB40
6SE9621-1DD50ZC89M41
6SE9617-3DD50ZC89M41
G85139-E1721-A894
G85139-H1751-A842
24-185-000-531
6SE7023-4TC84-1HF3
6SE7021-6ES87-2DA1
G85139-E172-A813
24-185-000-532
24-185-000-530
6SE7021-8EB84-1HF3
A5E00181902
6SE7090-0XX84-0AB0
6SE7021-8EB84-1HF3
175L5441 /176F2446 /RE-ORDER
A1A10000432.02
6SE6400-1PB00-0AA0
6SE6420-2AD27-5CA1
6SE9211-5CA40
6SE6410-2UB12-5AA0
6SE6440-2UD21-5AA1
6SE6440-2UD21-5AA1
D84066-801 D81261-016
6SL3100-0BE21-6AB0
AMN31
AMN11
AS-H827-103
6SE7031-0TE60-Z
6SE7031-8EF80-Z
6SE7031-2TF70-Z
6SE7036-1EE85-0AA0
3RW3472-0DC44
3RW3466-0DC44
3RW2226-1AB15
6SE3190-0DX87-2AD0/6SE319O-ODX87-2ADO
6SE7041-2UL84-1GF0
6SE7041-2UL84-1GG0
462018.7907.12
KRA70-D
6SE7090-0XX84-0AB0
SVVT5.5YB
6SE1200-7AA10-3
6SE7090-0XX84-0AB0
A5E00158598
029.354665/00 ,029.354937
6SE7022-6EC84-1HF3
6SE7090-0XX84-6FF5
6SE7016
3RW3046-1AB14
6SE7090-0XX84-0FF0
9500-4045
6SE7016-1TA84-1HF3
6SE7031-7HF84-1HH0
ZTK-89
A5E00151017 RS485
535.1393
G85139-E1721-A841
7SD6005-5EA00-1DA0/CC
6SE7022-6TC84-1HF3
7AI774.70
7DM465.7
7CP474.60-1
7DI-32B
ECPSA2-0
ECR165-0
7IF321.7
ECNT44-0
ECE243-1
ECPA42-0
ECA244-0
7AC911.9
ECCP70-01
HCMARC-0CT
ECPE82-1
X20PS9500
X20AI2622
X20DM9324
7MM432.70-1
X20BT9100
X20AI4622
X20DO4529
X20AT2402
X20DO9322
3AI350.6
X20DI9371
X20AO2622
X20AO4622
X20BM11
X20BM01
X20BR9300
3PS754.9
3CP260.60-1
3IF671.9
X20DO4529+X20BM11+X20TB1
3DO486.6
CP360NT-PCI/3
CP360IO-PCI/6
3CP340.60-2
3IF060.6
X20AC0SL1
X20AC0SR1
X20CP0292 /X20BB27 /X20PS9500
3DO650.6
X20CP0292 + X20BB27 +X20PS9500
X20DM9324+X20BM11+X20TB12
3IF672.9
3CP340.60-2
3AI350.6
3AT660.6
3DI486.6
3IF060.6 / 3IF613.9
TSXDET1604
TSXDET1604
TSXDET824
TSXAEZ414
TSXMFP032P
140CPU43412A
140CPS11420C
TSXDEZ12D2
PC-A984-130
DEO216/AS-BDEO-216
140CRA93100
TSX3722000
TSXSCP111
TSX08CD12R8AS
TSXDEZ08A4
LC1D40F7C
TSXDMZ28AR
TSXSCP114
TSXDEY16A5
140CPS12400
LC1D38F7C
LRD32C
LC1D32F7C
AS-B354-001
140CRP93100
TSXCTZ2A
140CPS11420
TM2AMM3HT
TWDLMDA20DTK
TWDDDO8TT
AS-BDAP-212
TWDLMDA40DTK
GV2-M20C
140EHC20200
AS-BDAP-208
140ACO02000
140DDI35300
140DDI84100
140ACI03000
AS-BDEP-256
AS-HDTA-202
AS-BDEP-215
AS-BADU-211
TSXDSZ08T2
TSXAEZ801
AS-BADU-256
AS-BDAP-217
LUCA05BL
AMETEK DR858AY72W 038738 REGENERATIVE BLOWER 2-1/2IN 7.5HP 460V-AC D591852
AMETEK DR505AS72M REGENERATIVE BLOWER 2HP 230/460V-AC 1-1/2IN NPT D599745
ANVER VB9HV 3520RPM 1-1/2IN NPT 230/460V-AC 5.5KW REGENERATIVE BLOWER D549869
AMETEK CP505FS72MLR 25CC/MIN 2HP 230/460V-AC REGENERATIVE BLOWER D586534
FUJI VFD3 SD3/S337/UR ELEKTROR 0.75HP 460V-AC REGENERATIVE BLOWER D585979
GARDNER DENVER 2BH1400-7AV25-Z NASH ELMO 1.3KW REGENERATIVE BLOWER D562466
GARDNER DENVER G-200 2BH1400-7AV25-Z REGENERATIVE BLOWER 1.3KW D593572
ALLSTAR RBH3-101-1 REGENERATIVE BLOWER 105CFM 1.1HP 115/230V-AC D593575
ANVER VB-7 VACUUM GENERATOR 1-1/2 IN NPT 208-230/460V-AC 3.6KW D566214
FUJI VFC200P-5T REGENERATIVE BLOWER 42CFM 1IN NPT 0.37HP 115/230V-AC D591950
ALLSTAR RB2-067-1 REGENERATIVE BLOWER 1-1/4IN NPT 63CFM 0.67HP 230V-AC D593428
BUSCH SB 0310 D 0 2 IN NPT 3.45KW 480V REGENERATIVE BLOWER D579063
FUJI VFC300A-7W REGENERATIVE BLOWER 460V-AC 0.56HP 55CFM 1-1/4IN NPT D572651
DRESSER 45TA22 CONSOLIDATED RELIEF VALVE 8X10IN 75PSI 124100GPH D569864
FARRIS 2575 STEEL FLANGED RELIEF VALVE 6X8IN 165200LBS/HR 173PSI D569885
FARRIS 2575A 6X8IN 15700 LBS/HR 165PSI FLANGED RELIEF VALVE D565069
FARRIS 6R82575 6X8IN 15700 LBS/HR 165PSI FLANGED RELIEF VALVE D565068
FARRIS 2575B 6X8IN 82160LBS/HR 78PSI FLANGED RELIEF VALVE D566122
FARRIS 26RA11-170 6X8IN 68630LBS/HR 75PSI FLANGED RELIEF VALVE D566120
CROSBY 2H3 JOS-46-D 600PSI STEEL FLANGED RELIEF VALVE 2X3IN D559544
DRESSER 1905MT-1 CONSOLIDATED 4X6IN 22877 LBS/HR 100PSI RELIEF VALVE D568654
CONSOLIDATED 1905MT-1-CC-MS-33-LA RELIEF VALVE 4X6IN 100PSI 1117GPM D569119
DRESSER 1905MT CONSOLIDATED 4X6IN 22877LBS/HR 100PSI RELIEF VALVE D565061
CONSOLIDATED 1905LT-1-CC-MS-34-HP RELIEF VALVE 3X4IN 18213LBS/HR 100PSI D570055
CONSOLIDATED 1910-00KC-1-CC-MS-33-RF-LA RELIEF VALVE 3X4IN 300PSI 988GPM D570035
CONSOLIDATED 1910KT STEEL FLANGED RELIEF VALVE 3X4IN 31680LBS/HR 300PSI D570030
CROSBY 4 P 6 JLT JOS E OR 15D 4X6IN 175PSI 2490GPM STEEL RELIEF VALVE D567707
DRESSER 1905LC CONSOLIDATED RELIEF VALVE 3X4IN 9943LBS/HR 50PSI FLANGED D565059
DRESSER 1905LC1-XLS1 CONSOLIDATED 100PSI 3X4 IN RELIEF VALVE D562285
DRESSER 1910KT-1-MS-LA CONSOLIDATED 300 PSI 3X4 IN RELIEF VALVE D562323
DRESSER 1905LC1-CC-MS-34-RF-LA CONSOLIDATED 50PSI 3X4IN 150 RELIEF VALVE D562277
DRESSER 1905-KC-1-CC-MS-31-RF-LA-HP 3X4IN 110PSI RELIEF VALVE D562005
CONSOLIDATED 1905KC1-1141 3X4IN 16838LBS/HR 150PSI RELIEF VALVE D565108
CROSBY 4L6 JOS-E-35-E 4X6 IN RELIEF VALVE 300PSI 17591CFM STEEL D563918
DRESSER 1905KT CONSOLIDATED 100PSI 3X4IN 150 STEEL FLANGED RELIEF VALVE D562266
CONSOLIDATED 1910KC-1-MS-33-LA 300PSI 3X4 IN STEEL FLANGED RELIEF VALVE D562291
DRESSER 1905-00-JC-2-CC-MS-31-RF-LA 112PSI 2 IN 422GPM RELIEF VALVE D561440
DRESSER 1912HT-1-CC-TD-33-RF-SS-HP 650PSI 2X3 IN RELIEF VALVE D561431
FARRIS 27CA23H-S20 3300PSI 3/4IN STEEL SOCKET WELD RELIEF VALVE D562995
CONSOLIDATED 1905-00FC-1-CC-MS-31-LA 50PSI 1-1/2 IN RELIEF VALVE D564918
FARRIS 26GA42-170 1-1/2 X 2-1/2 IN 50PSI STEEL FLANGED RELIEF VALVE D561382
FARRIS 26FA12L-140 300PSI 1-1/2X2 IN 167GPM STEEL RELIEF VALVE D561439
FARRIS 26FA42-170 1141LBS/HR 50PSI 1-1/2 IN FLANGED RELIEF VALVE D564924
FARRIS 26FA13-170 330PSI 1-1/2X2 IN 6190LBS/HR FLANGED RELIEF VALVE D562349
FARRIS 26GA42-170 1-1/2X2-1/2 IN 50PSI STEEL FLANGED RELIEF VALVE D562454
FARRIS 26FA13-170 330PSI 6184 LB/HR 1-1/2X2IN STEEL FLANGED RELIEF VALVE D562336
FARRIS 26LC10-170 3X4 IN 130PSI 7849LB/HR IRON RELIEF VALVE D533430
CONSOLIDATED 19226HCO-1-CC RELIEF VALVE 363GPM 3600PSI 1X1.5IN NPT D596080
FARRIS 26FA12-120/SP 250PSI 1-1/2X2 IN IRON FLANGED RELIEF VALVE D560121
FARRIS 47BA10L-121/S3/SP 3/4X1 175PSI STAINLESS STEAM RELIEF VALVE D552541
CONSOLIDATED 1920-00GT-1-CC-TD-34 54PSI 1-1/2 IN FLANGED RELIEF VALVE D569819
---
---