GE IC697CPM915 IN STOCK FOR SALE
GE IC697CPM915 IN STOCK FOR SALE
666.0~999.0 USD
Min. Order:
10 Piece/Pieces
Place of Origin:
Fujian, China (Mainland)
Means of Transport:
Ocean, Air, Land
Packing:
New carton packaging
Delivery Date:
3 days after payment
Product Description
ONE NEW GE Fanuc PLC module IC697CPM915 One year warranty
Contact:Jessica
Skype:jessica01235483
Email:sales*mvme.cn (please change * to @)
Mobile Phone:86-18030235311(WhatsApp)
Q Q:2851195444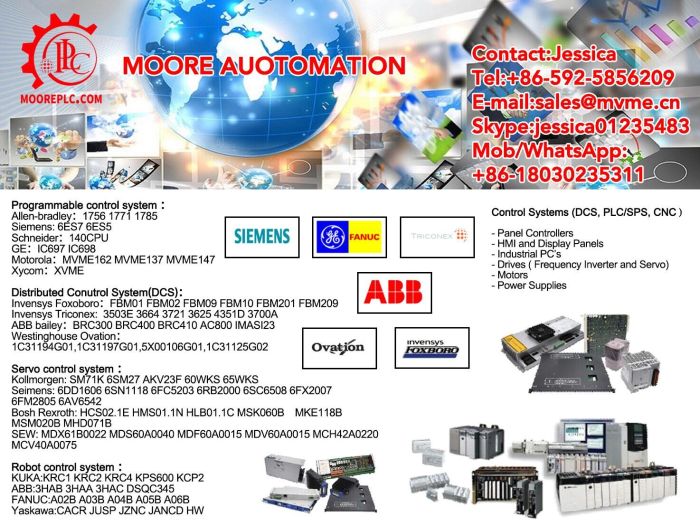 Moore Automation Control System Fault Diagnosis
Provide system fault diagnosis, consultation, the overall process solutions and installation commissioning services
● Ethernet failure
● Industrial bus network: ControlNet, DeviceNet, ProfibusDP, Modbus and so on
● Servo system failure
● Touch screen upgrade
● computer operator station or host computer monitoring software upgrade
● Provide the overall solution for upgrading the old or discontinued PLC system in the factory
Programming debugging services and system maintenance
Provide (AB) Rockwell full range of PLC Schneider Quantum programmable controller (PLC) product technical support,
And according to customer needs, to provide selection configuration, electrical control cabinet design. Engineering design, system packages, software programming, on-site debugging, for the factory automation products to provide regular quality inspection and so on.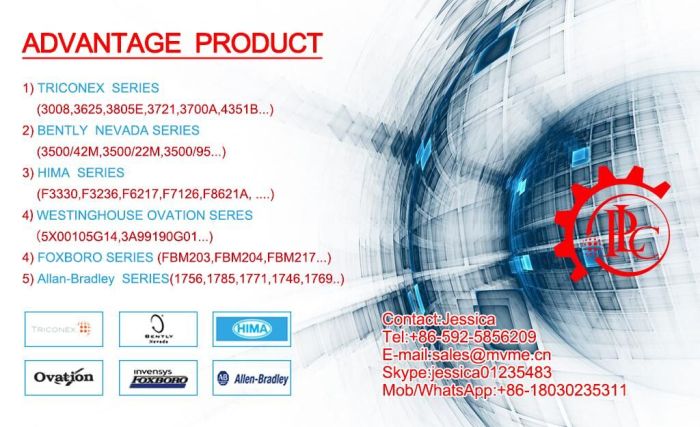 Moore common AFQ
How do I place an order?
We accept orders by phone, email and fax.
How do I get a quote?
Call me or send an email to me We will quote as soon as possible!
Can you sell worldwide shipping?
Yes, we do a lot of business internationally and can ship anywhere
When will my order ship?
We will include delivery time estimates when sending quotations, but most orders will ship within 12 hours.
How to get tracking number?
The tracking number is sent automatically when we ship it.
Are new and re-installations available?
Yes, in most cases, we can quote your new parts and manufacturers to remanufacture parts.
Warranty Policy?
Warranty period of one year from the date of shipment warranty!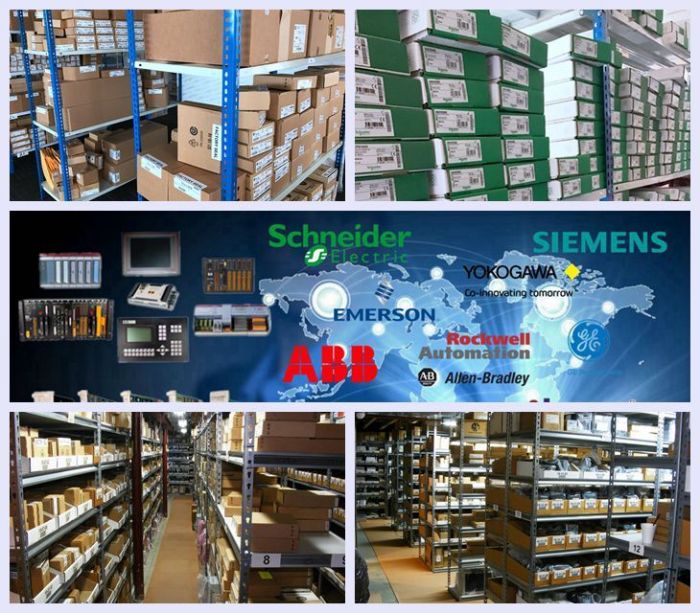 SC-1N
NB1-P56X-AC
NB0-P14R3-AC
084H FSB084H
MICREX-F F55
FTU223B
FTU120C
FSB126H
MICREX-F F55 NV1P-062
NB2-E90R3-AC
STC-J08A02
SDB-01A01
NB1-E8X
NB1-E56X-AC
QV28D
NJ-HC
NJ-P1
NB1U40X-01 /NB1U40R-11
NJ-Y8-R
NJ-X32-1
NJ-CPU-B16
FPC220P
NB2-E36R3-AC
NB1-P24-AC
NB1-P40-AC
FPU120H-A10
FTU133B
FTU443A
NJ-BP8
NW0P20T-31
NB2-P24R3-AC
FTU266B
NWOP60R-31
NJ-Y16-R16
NJ-X16-5
NB0U14R-31
NB1-E56-AC
NB1W40R-11
NB1-P56-AC
NB1W24R-11
NB1-E40X-AC
NW0P30R-31
NW0P20R-31
NB0-P24R3-AC
FTT320T0-G02
NB2W56R-11
FTU263B
NW0E32R-3
088H
NB1W56R-11
128H
NB1U56X-01
FPU150S-A10
FTU500A
FTU340A
FTU441A
213B
123C
FTU233B
NW0E16R-0
RJ-0A240-002
SQ-1D024
NB2U24R-11
NB2-P36R3-AC
NB1-E8/NB1-E8
NB2P90R3-AC
NB1U24R-11
NB-AXY4-11AC
NB2U36R-11
NB2W36R-11
NB1U56R-11
NP1Y16R-08
NP1BS-11
NB2-P56R3-AC
NB0U24R-31
NP1X1606-W
NP1PH-08
NP1S-22
MICREX-F
NW0E32R-3
NB2U90R-11
NB2U56R-11
NB2W90R-11
MERCOID DWYER DPA-7033-153-62
PARKER M09561843
DRILLCO 6'' X 12'' DIAMOND BIT
XYCOM AUTOMATION XT-1502
CONOFLOW GT2108EDXA
MERRICK 20142 PC
FANUC 44A398788-G03 PWMR2C
SICK WEU-26/2-113
REPAIRED CINCINNATI MILACRON 3-531-3697A / J MONITOR BOARD REV.J 35313697AJ
EIN/AUSGANGSKARTE 2-083-01-5423 BOARD 16E/16A 0,7A
ELECTRA GEAR EL8210007.00 EL-B821-30-L
BEI E25BA-6R-SB-2500-ABZC-7272-SM18-S
BEI XH20DB-37-SS-500-ABZC-7272-SM18-28V
REPAIRED BEI E25BA-6R-SB-2500-ABZC-7272-SM18-S
HONEYWELL V4055A-1296
FANUC A16B-1810-0040/02A
EAGLE SIGNAL CE305A6
KINEMATIKA PCU-II/10049000 POWER CONTROL BOARD 10061722 REV. A
HONEYWELL M6184D1035 MODUTROL IV
BALDOR GPP12544
KEARNY TRECKER 1-21282 OUTPUT
SEIKI NS-DIS CNC
FLOWSERVE B100S10
WANDFLUH-HYDRAULIK AMVEA6-S520/739/816 VALVE 200 P MAX. BAR 24V
BOSTON GEAR F715-30KZ-B5-G1
GENERAL ELECTRIC IC3600APAB1
PARKER BA001B3R01D1
NSK 7208ATYNDBLP5
TURCK BI60-R-32SR-UP6X
Leeds & Northrup 078555 PC
ROBERTSHAW DCM-1000
ROSEMOUNT 0444RL3U1A2NA
SCHNEIDER AUTOMATION TSX-FPG-10
ELOBAU 462151H102
OBERDORFER PUMPS INC. N994R
WILKERSON M32-08-F00
COEL FK63A4 AC
HONEYWELL 82407387-001 PC
REFURBISHED WESTINGHOUSE 1328A5IGOI
GE FANUC 44A717559-G01
PROLOG 7709-16N MEMORY
GENERAL ELECTRIC DS3800NGPA1B1C PC
SCHNEIDER AUTOMATION TSXFPG10
GLUNZ & JENSEN 56039
ALLEN BRADLEY 119471
FANUC A16B-1211-0272 / 01A PC
FANUC A16B-2200-0919 PC BOARD F16M/T W/ DAUGHTER
FANUC A250-0492-T001
MAGNETEK 46606352143-0A VARIABLE SPEED DC MOTOR 22200700
DODGE TIGEAR 2 26S25L GEAR REDUCER RATIO 25
W91GNA51070002A PISTON
ABB KENT TAYLOR C1900/0273 COMMANDER
GENERAL ELECTRIC 8602ER
ATLAS COPCO 9810075448
TELEMECANIQUE TSX-172-2028 PLC 20I/O
RELIANCE ELECTRIC 2DF4284 AC
BOSCH 9810231011 081WV06P1V1012WS115/60 D51 4600 PSI CONTROL VALVE
RAYMOND 540-08 / 400 HYDRAULIC TILT
ROSEMOUNT 248HAE5A2
WARNER & SWASEY 8940-6671 8940-771
SNYDER GENERAL 497544B-01 DISPLAY ASSY. 20
AMERICAN AUTOGARD 102081-013
HONEYWELL 04973-001-309-X7-00-000 CONDUCTIVITY CELL 31606484
REXROTH INDRAMAT 11610150 ENCODER CABLE 35.5M IKS0327
WARNER & SWASEY 8940-772E PREAMPLIFIER 8940856E
LEESON G130326.00
LEESON 190108.75
SUN HYDRAULICS DKZ0EZ90-A2
GEMS 229206 SENSOR
AIRPAX 080-321-3110
SCHNEIDER AUTOMATION TSXASR401
ROSEMOUNT 0399-02 PH/ORP SENSOR 11151-00, H95
SCHNEIDER AUTOMATION TSX-RKN-82
ABB DSBC-110 BUS TERMINATION MODULE 57310256-E/1, DSBC110
GIDDINGS & LEWIS 502-02777-50
CINCINNATI MILACRON 4-531-3011A00A
BOSCH REXROTH R900409967 ZDR 6 DP1-43/75YM VALVE
SIEMENS 6GK7-243-1GX00-0XE0
BENTLY NEVADA 72101-XX-01-01-01-01-01 PC
ALLEN BRADLEY 800H-2HA7P
BIMBA PCS-3-C PNEUMATIC
SCHNEIDER TELEMECANIQUE TSXSAY100
SCHNEIDER TELEMECANIQUE MODICON TSXPSY3610M
PEPPERL & FUCHS UC2000-30GM-E6R2-V15 SENSOR 102159
E. DOLD BO5988.47/124 SAFETY RELAY BO598847124
SIEMENS 6ES7-313-1AD00-0AB0 CPU
ALFA LAVAL 14RMP-1 1/2-316L-7 SLEEVE 213449
ALLEN BRADLEY 190E-ANEJ2-DB40C-TE ECO STARTER SER. B, 221389
ALLEN BRADLEY 190E-ANEJ2-DB25C-TE ECO STARTER SER. B, 143261
ABB 086364-501 PC
TOSHIBA ARNI-915C DRIVE BOARD ARNI915CD1
ALLEN BRADLEY 1336-L6 CONTROL INTERFACE BOARD W/O ENCODER 115VAC
ACCURAY 2-069241-001 PC
ACCURAY 082132-001
ALLEN BRADLEY 505-TOD REVERSING STARTER SER.A 3
LABEL SENS 21000D CONTROL
---
---