GE IC697PWR711K PROGRAMMABLE COPROCESSOR
GE IC697PWR711K PROGRAMMABLE COPROCESSOR
666.0~999.0 USD
Min. Order:
10 Piece/Pieces
Place of Origin:
Fujian, China (Mainland)
Means of Transport:
Ocean, Air, Land
Packing:
New carton packaging
Delivery Date:
3 days after payment
Product Description
GE FANUC IC697PWR711K Power Supply *NEW*(New In factory sealed packaging)
Contact:Jessica
Skype:jessica01235483
Email:sales*mvme.cn (please change * to @)
TEL:86-592-5856209
Mobile Phone:86-18030235311(WhatsApp)
Wechat:hu18030235311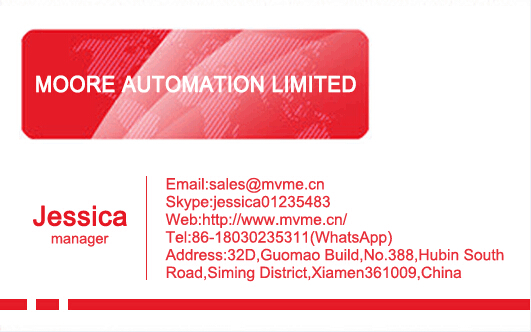 Series 90-30 CPUs For entry-level applications that require a small number of I/Os, a 90-30 CPU embedded in the backplane can be used. Make all slots for I/O modules. The high-performance CPU is an Intel-based 386EX processor for fast calculations and heavy throughput.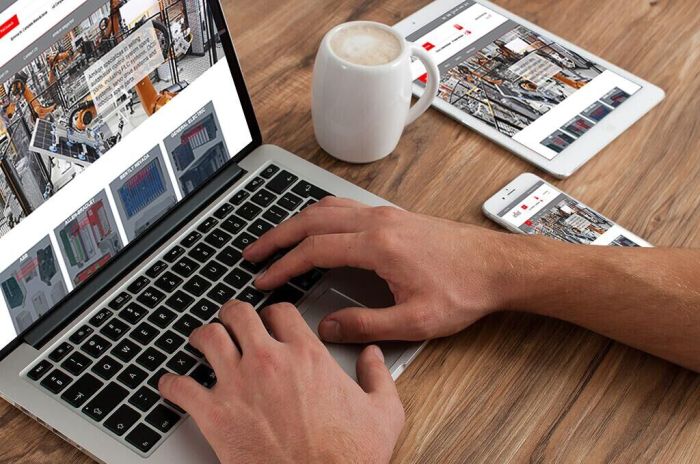 330106-05-30-10-02-00
330105-02-12-05-02-00
330105-02-12-10-02-00
330105-02-12-10-02-05
330106-05-30-05-02-00
330106-05-30-05-02-CN
330106-05-30-10-02-00
330106-05-30-10-02-CN
330106-05-30-50-02-00
330106-05-30-10-02-00
330180-50-00
330180-50-CN
330180-51-00
330180-51-CN
330180-90-00
330180-90-CN
330180-91-00
330180-91-CN
330130-040-00-00
EUROTHERM AE131270-0011
EUROTHERM AH387757U103
EUROTHERM/SSD 046821
EUROTHERM/SSD 046789
EUROTHERM AH385484U102 385484
EUROTHERM AH385795U001 MDLS16265-LP
EUROTHERM DRIVES AH385851U003 SUPPLY BOARD
EUROTHERM DRIVES AH389259V001 PC BOARD
Eurotherm AE131254
EUROTHERM AE131241D
EUROTHERM AH387087U102
EUROTHERM AH387914U004 387914
EUROTHERM AE131242D
Eurotherm AH248023
EUROTHERM LA204604U110/U?X26310-002
EUROTHERM AH204601-U001 392
EUROTHERM AH385475U102 385475
EUROTHERM AH388006U004
A06B-6077-H106
A06B-6077-H111
A06B-6081-H101
A06B-6081-H103
A06B-6081-H106
A06B-6087-H115
A06B-6087-H126
A06B-6087-H130
A06B-6087-H137
A06B-6087-H145
A06B-6087-H155
A06B-6091-H118
A06B-6091-H130
A06B-6091-H145
A06B-6091-H175
A06B-6110-H006
A06B-6110-H011
A06B-6110-H015
A06B-6110-H026
A06B-6110-H030
A06B-6110-H037
A06B-6110-H055
A06B-6120-H011
A16B-1210-0030
A16B-1210-0430
A16B-1210-0450
A16B-1211-0270
A16B-1211-0271
A16B-1211-0272
A16B-1211-0273
A16B-1211-0331
Yaskawa JZNC-JOP04C-4
Yaskawa JZNC-XIU01B
Yaskawa JZNC-JOP15E-4
YASKAWA JANCD-TU02
YASKAWA JZNC-RA35
YASKAWA JZNC-TU39
Yaskawa JZNC-JOP25C
YASKAWA JZNC-MPB02E
Yaskawa JZNC-RK19
YASKAWA JZNC-MTU02-1
Yaskawa JZNC-IRK31M
Yaskawa JZNC-TUO7
Yaskawa JZNC-MTU02-1
YASKAWA JZNC-MRK09-2
YASKAWA JZNC-MRK12-1E
Yaskawa JZNC-MU05-44H
Yaskawa JZNC-TU48
YASKAWA JANCD-TU01
OMURON 61F-G3
OMURON 61F-G3N
ARTHUR FLUID IN 6LVD1D122P-AA VALVE UDCL03A PA10/PA11
DNS 7-F3-41131 MANIFOLD 7-F3-41131 (PVDF)
AMAT 70511311000
EDWARDS 71038208
KURITA WATER 75 0-0.4MPASUS316 15AFF
KURITA WATER 75MM 0-0.6MPA
KURITA WATER 75MM 0-0.6MPA SUS PTFE PRESSURE GAUGE75MM 0-0.6MPA SUS PTFE; DIAPHR
KURITA WATER 75 0-0.6MPASUS316 15AFF PRESSURE GAUGE 75 0-0.6MPASUS316 15AFF; DIA
KURITA WATER 75 0-0.6MPASUS316 25AFF PRESSURE GAUGE 75 0-0.6MPASUS316 25AFF
KURITA WATER 75MM 0-1.0MPA PRESSURE GAUGE DIAPHRAGM MIGISHITA 75MM 0-1.0MPA
ORIEL 7650-0016-01 MODEL 6281 LAMP MERCURY 100W 20V 5A
TOKYO ELECTRON DS024-014662-1 FLTR GTL-1-OVR1AA; P/N: 0240012301
RECHNER 816600
LAM 853-034012-001
GASONICS 870A0021 O-RINGS
AMAT 9150-04364 F/OT13100PX70B.B.TX/PX75C.B
AMAT 9150-04365 F/OT13100PX70B.B.RX/PX75C.B
NET MERCURY 93011 2-115-V75; O-RING
Valve Plastics ABR013-62-2 Adaptor Tube 1/4-28
POLY-FLOW BF-001 OUTPUT 5V 3A 130A0011; IHB5-3/OVP
CAT BM12125L01
ASM C002220A
ASM C002464A
TOKYO ELECTRON-TEL CT2985-407633-14
TOKYO ELECTRON CT2986-402955-11
MYKROLIS CWUG0SP01 FILTER PREWET ACT935IN 4IN 250E0243
ASM D003081A
ASM D003475A
EDWARDS D372-07-823
In stock
1 year warranty
Original and new packing
Delivery with DHL 3 days after payment

---
---