GV INTERNATIONAL D5014D Repeater Power Supply 2Channel
GV INTERNATIONAL D5014D Repeater Power Supply 2Channel
140.0~200.0 USD
Min. Order:
1 Piece/Pieces
Place of Origin:
Fujian, China (Mainland)
Means of Transport:
Ocean, Air, Land
Brand Name:
GV INTERNATIONAL
Product Description
GM International D5014D SIL 2 Channels Repeater Power Supply NEW
we supply:
plc : ab,abb,ge,schneider
dcs : abb,siemens moore,foxboro,westinghouse,yokogawa
esd : triconex,hima,bently,ics
excitation cards : abb,ge marke
Contact:Jessica
Skype:jessica01235483
Email:sales*mvme.cn (please change * to @)
TEL:86-592-5856209
Mobile Phone:86-18030235311(WhatsApp)
Q Q:2851195444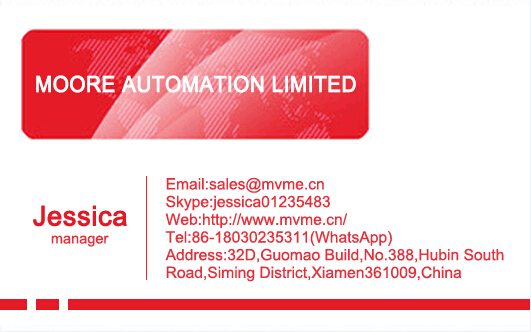 Vice President Wang Jie pointed out that there are four major trends in the future: 1. More electrification. It is expected that by 2040, the growth rate of electricity demand will be 2 times faster than the energy demand. 2. It will be more digitized. By 2020, the number of connected devices will be in 2010. 4 times; 3, more low carbonization, buildings and public, and more than half of 82% of the energy efficiency potential in the industrial sector is still undeveloped4 and more decentralized.
By 2030, solar photovoltaic and storage technology will account for new capacity. 70%. Therefore, Schneider Electric will strengthen its response capabilities in software and analytical tools, automation, and energy, focusing on energy efficiency potential in the four major areas of buildings and homes, data centers and networks, industry, and infrastructure equipment.
Recently, with the in-depth implementation of sustainable development concepts and outstanding performance in energy conservation and environmental protection, Schneider Electric, a global energy efficiency management specialist, has been awarded the 2014 Top Ten Sustainable Development Companies in the US by Newsweek 2014 (Top10). Green Companies in the World) recognizes its outstanding contribution as an industry leader for sustainable development.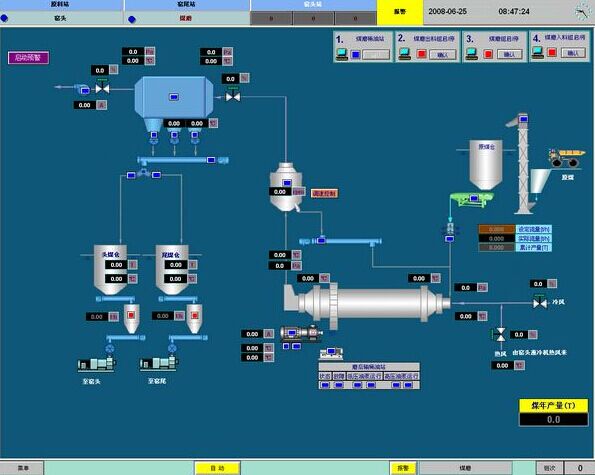 Allen-Bradley PLC system spare parts
Schneider 140 full range of PLC
Siemens SIEMENS full range of PLC
Westinghouse DCS Spare Parts
FOXBORO Foxboro DCS Spare Parts
ABB DCS spare parts
HONEYWELL DCS Spare Parts
MOTOROLA MVME
M
Oore factory card
HITACHI system spare parts
XYCOM system spare parts
B & R (B&R)
PLC
HITACHI system spare parts
Euro EUROTHERM Spare Parts
YASKAWA PLC
spare parts
TOSHIBA Large Cards
Rexroth Bosch Rexroth servo drive from Germany
Kollmorgen KOLLMORGEN SERVOSTAR servo drive
Germany Leybold LEYBOLD vacuum pump
American Barber Colman
Bonner BANNER ENGINEERING spare parts
Germany
ELAU driver
EBARA Japan EBARA vacuum pump
TOTAL CONTROL touch screen
Sew Eurodrive Discontinued Drive
Woodward Woodward Spare Parts
United States Ryan Electric RELIANCE ELECTRIC spare parts
Yokogawa Yokogawa PLC
SR-21-EX
E-01T
U-01T
Z-08B
SZ-3
Z-8ND1
SU-6B-EX
U-04B
U-08B
E-05T
U-55N
U-05N
U-01Z
U-01EW
NB1-E56X-AC
QV28D
NJ-HC
NJ-P1
NB1U40X-01 /NB1U40R-11
NJ-Y8-R
NJ-X32-1
NJ-CPU-B16
FPC220P
NB2-E36R3-AC
NB1-P24-AC
NB1-P40-AC
FPU120H-A10
FTU133B
FTU443A
NJ-BP8
NW0P20T-31
NB2-P24R3-AC
FTU266B
NWOP60R-31
NJ-Y16-R16
NJ-X16-5
NB0U14R-31
NB1-E56-AC
NB1W40R-11
NB1-P56-AC
NB1W24R-11
NB1-E40X-AC
NW0P30R-31
NW0P20R-31
NB0-P24R3-AC
FTT320T0-G02
NB2W56R-11
FTU263B
NW0E32R-3
088H
NB1W56R-11
128H
NB1U56X-01
FPU150S-A10
FTU500A
FTU340A
FTU441A
213B
123C
FTU233B
NW0E16R-0
51304427-100 MU-TDOR22
621-1160R
621-1160R
621-0007R
51304425-100 MU-TDPR02
51304441-125 MU-TDID12
51303997-100
T775E1056
51303982-400
51304685-200+51401598-200
51304483-100
51304518-200
XDL505
XD50-FCL
XD50-FC
51303979-400
51304518-150
51304685-150+51401598-150
51304685-100+51401598-100
XCL5010
51304493-250
51304493-150
51304419-100
51304501-100
51190916-104
51304493-100
51303979-550
51109693-100B
51201397-004
51401469-100
51304419-150
51201420-004
51201420003
RM7895 C 1012
51201420-005
51201420-002
51304487-100
51109806-002
IC600-FP941K
IC600FP841K
IC600FP831K
IC600LX648L
IC600BF917N
IC600BF929K
IC600CB503L
IC600BF900L
IC600BF830L
IC600BF949L
IC600BF831K
IC600BF914K
IC600BF943K
IC600CB526P
IC600BF843L
IC600BF827K
IC693CPU350
IC600CB524M
IC695ALG600-AB
IC600CB527M
369B1874G0014
IC693BEM331L
IC693PWR321Z
IC600CP620L+IC660PM500L
IC694DSM314-AA
IC694ALG442A
IC695PBM300-BA
IC200UDR005-BD
HE693THM889 HE693THM889C
IC693DSM314-AC
IC693ALG392
IC693CMM321
IC693PRG300
L90N00VFHF8LH6MLXXNXXR7C
A02B-0076-K001
IC660EBA026
73600-A0151
CIMR-L5R4013
CIMR-L5SD
YPCT21069-1-1 ETC670065
73600-D0050
73600-D0031
10504421
VFA7D-4596 A3 /PN85809P903
73600-A0021
73600-A0024 PG-B1
73600-D0041
73600-C0031
CIMR-G5A4015
CIMR-V7AAB0P2
YPHS31008-1D ETC030584
YPHS31008-1C ETC030580
73600-A0023
73600-A0131
OC.F4.372-0009
ISKRA MS32-6,3
KERT KRTS 30 Wandler
TELEMECANIQUE 055186, VZ 1
309785-003 , teeunion - MINT CONDITION
FESTO 19789, JMFH-5-1/4-B, solenoid valve
FESTO 161360, CPV14-M1H-5LS-G1/8, solenoid valve
MWLaser PL59_20 Board
MWLaser PL59_11 Board
FESTO 184497, MEBH-5/3E-D-1-ZSR-C, solenoid valve
GEMü 410, butterflyvalve
EUCHNER 100465, MGB-H-AA1A1-R, Escape Release
MEYER BURGER AT 10x 840, drive belt
SIEMENS 3VU13 00-1ME00
SIEMENS 6SL3 262-1AA00-0BA0
RITTAL SZ 4127.010
TELEMECANIQUE XUB0 APSN M12
PHOENIX CONTACT 2766850, UEGM-OE/AV-24DC/24DC/100, timer module
BYSTRONIC-ARMATIC E1-C3-D / E1C3D, Rückschlagventil (1PE=6Stk.)
VON ARDENNE Flexschlauch DN13-750
SMC AN200-KM8, Schalldmpfer (1PE=5Stk.)
SIEMENS 6ES7 361-3CA01-0AA0 , IM361 interface module
NORTON 5094543, 0812, Model 301
CR 504285, Oeldichtung
EUROTHERM TE10S/16A/500V/LGC/ENG/96/00
STAR / REXROTH 0602-025-10
VISHAY KMKP 1100-10IB 2200VDC
SIEMENS 3RV1 021-4AA10
SIEMENS 3RV10 21-1HA10
METALLUX 6085, 969.105 / 969 105
SCHNEIDER ELECTRIC 69530, LC1D09BL, TeSys D contactor, 24 VDC, 4 kW
FESTO 161360, CPV14-M1H-5LS-G1/8, solenoid valve
FESTO 184497, MEBH-5/3E-D-1-ZSR-C, solenoid valve
GEMü 410, butterflyvalve
EUCHNER 100465, MGB-H-AA1A1-R, Escape Release
MEYER BURGER AT 10x 840, drive belt
SCHNEIDER ELECTRIC 088772, ZB4BA48, redflush pushbutton (1PU=5Pcs.)
SIEMENS 3RV1021-1BA15
SIEMENS 6SL3 262-1AA00-0BA0
SIEMENS 3VU13 00-1ME00
EATON XTMC9A01TD, DILEM-01-G
RITTAL SZ 4127.010
TELEMECANIQUE XUB0 APSN M12
PHOENIX CONTACT 2766850, UEGM-OE/AV-24DC/24DC/100, timer module
FESTO 33014, FRM-3/8-S-B, branching module
BALLUFF BMF0043, BMF303K-PS-C-2A-SA2-S49-00,3, magnetic field sensor
SIEMENS 3RV1 021-4AA10
STAR / REXROTH 0602-025-10
OERLIKON LEYBOLD 210038V01, ISO100
SIEMENS 3RV10 21-1HA10
PHOENIX CONTACT 0423030, AKG 16 BK, connection terminal block(1PU=50Pcs.)
FESTO 161127, MAP-40-6-1/8-EN, precisionpressure gauge (1PU=3Pcs.)
FESTO 173994, CPA14-EV2, electrical manifold module (1PU=2Pcs.)
SIEMENS 3RT1025-1BB44 Contactor, AC-3 7.5KW/400 V, DC 24 V
ALLEN-BRADLEY 100-C09F10
FESTO 188121, ADVC-16-20-A-P-A Kurzhubzylinder
METALLUX 6085, 969.105 / 969 105
SCHNEIDER ELECTRIC 69530, LC1D09BL, TeSys D contactor, 24 VDC, 4 kW
OMRON E32-CC200 Photoelektrische Schalteinheit
SIEMENS 3RV1021-1JA10
LEGRAND 084 04 / circuit breakerP 312
ALLEN-BRADLEY 800H-HR2
SIEMENS 6SN1 161-1CA00-0CA0 , 0065.02 SIMODRIVE 611-D
MITSUBISHI F716201FG, RM75TPM-2H, diodebridge module
SIEMENS 3RV1021-1BA15 circuit breaker
SIEMENS 3SB10 00-4PB01 Bettigungselement
SIEMENS 6SN1161-1CA00-0BA1, SIMODRIVE 611-D
KLOECKNER MOELLER PKZM0-20
SMC EVPA342-02FA
GATES 5M850, Keilriemen
KRAUS & NAIMER A440,E47231/002 ASO, CA4Drehschalter
SCHNEIDER ELECTRIC 088772, ZB4BA48, redflush pushbutton (1PU=5Pcs.)
SIEMENS 3RV10 21-4AA15
DESTACO 1650166, 8 EA-111-1, Sensor
BP660 25,5mm ND-Filter
MEYER BURGER PT100,thermistor (1PU=4Pcs.)
SIEMENS 3VU13 00-1TL00
SWAGELOK 316L pressure gauge -1.0 - 0.0bar
SIEMENS 6ES7132-4HB10-0AB0
FESTO 33014, FRM-3/8-S-B
TURCK MK1-22UP-EX0/24VDC
SIEMENS 3RV1031-4FA10
FLUOROWARE UT12-12-12TFN-1
BüRKERT 008 376 N, 6213-20, magnetic valve with connector type 2508
SIEMENS 3RT1025-1BB44 Contactor, AC-3 7.5KW/400 V, DC 24 V :
PHOENIX CONTACT 0423030, AKG 16 BK, connection terminal block(1PU=50Pcs.)
FESTO 161127, MAP-40-6-1/8-EN
FESTO 173994, CPA14-EV2, electrical manifold module (1PU=2Pcs.)
SIEMENS 6SN1 161-1CA00-0BA0 , 0065.01 SIMODRIVE 611-D
PULSOTRONIC 9863-5830
KERT KRTS 30
ISKRA MS32-6,3 / MS32-6,3
ALLEN-BRADLEY 800H-HR2
LEGRAND 084 04 , circuit breakerP 312
102341734 Hot Trap Alu - d=206mm mit Gewindeloch
MITSUBISHI F716201FG, RM75TPM-2H, diode
ALLIED TELESIS AT-FS708-50

---
---