HONEYWEL FTA-T-02 PLC MODULE
HONEYWEL FTA-T-02 PLC MODULE
333.0~666.0 USD
Min. Order:
1 Piece/Pieces
Place of Origin:
Fujian, China (Mainland)
Means of Transport:
Ocean, Air, Land
Product Description
HONEYWELL PLC DIGITAL INPUT MODULE 12 INPUTS 24 VAC/DC MODEL FTA-T-02
Contact:Jessica
Skype:jessica01235483
Email:sales*mvme.cn (please change * to @)
TEL:86-592-5856209
Mobile Phone:86-18030235311(WhatsApp)
Wechat:hu18030235311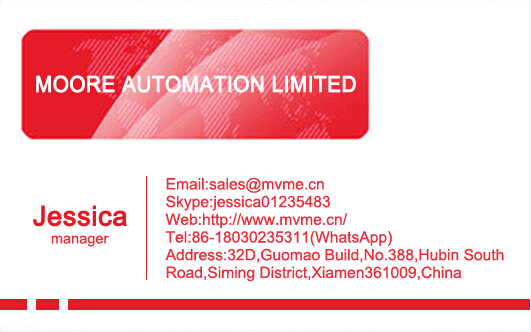 The Quantum system is a dedicated industrial computer system with powerful digital, analog, and loop processing capabilities. Quantum has a modular, scalable architecture for real-time control of industrial processes and manufacturing.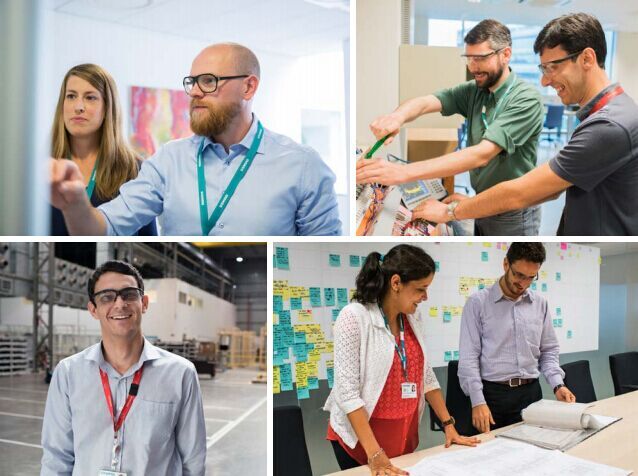 TCM 2.1-02-7
TDA 1.3-100-3-A00
TDA 1.1-100-3-A00
TDA 1.1-100-3-L00
TDA 1.3-100-3-AP0
TDM 1.2-030-300-W1-220
TDM 1.2-050-300-W1-000
TDM 1.2-100-300-W1
TDM 1.2-30-300-W0
TDM 1.4-050-300-W1-000
TDM 3.2-020-300-W0
TDM 3.2-020-300-W1
TDM 3.2-030-300-W1
TDM 3.2-20-300-W0
TDM1.2-030-300-W0
TDM1.2-050-W1
TDM1.2-50-300-W0
TDM1.2-50-300-W1
TDM1-2-050-300W1
TDM2.1-030-300-W0
TR30/010.2-US
TRM3-W23-W0
TVD01.2-15-03
TVD1.2-15-03
TVD1.3-15-03
TVM 2.2-050-220/300-W1/115/220
TVM 2.4-050-220/300-W1/115/220
TVM 2.4-050-220/300-W1/220/380
TVM 2-1-050-W1-115V
TVM-1 2-50W0-220V
TVM1.2-050-220/300-W0/115/220
TVM1.2-50W0-115V
TVM2.1-050-220/300-W1/115/220
VAK11.2F-EN-P-NNNN
VCM 2.0
VCM-2
VCP20.2DUN-003-PB-NN-PW
PA003135 - 90
7012PB
SC3 DD 40 10
SMT100/05
IC3600AAIA1 CIRCUIT BOARD
IC3600AAIB1 ANALOG INTERFACE IC3600AAIB
IC3600AAID1 GE SPEEDTRONIC
IC3600AAMA1 CARDS
IC3600ABAA1 CIRCUIT BOARD
IC3600ACLS1 CURR LIMIT BD IC3600ACLS
IC3600ADAA1 D/A CONVERTER
IC3600ADAC1 D/A CONVERTER
IC3600ADAD1 DIODE D/A CONVERTER IC3600ADAD
IC3600ADAE1 GE SPEEDTRONIC
IC3600ADAF1 D/A CONVERTER
IC3600ADNA1 DISCRIMINATOR
IC3600AEXA1 EXPANDER CARD IC3600AEXA
IC3600AFGA1 FUNC GEN BOARD IC3600AFGA
IC3600AFGB1 FUNC GEN BOARD
IC3600AFGD1 FUNC GEN BOARD
IC3600AFGH1 TIMED ACCEL BD
IC3600AFMA1 FAULT MON BOARD IC3600AFMA
IC3600AFRA1 FIELD-TAPER-CONTROL
IC3600AFRB1 FIELD-TAPER-AUX
IC3600AIAA1 CURRENT-SENSOR
IC3600AIAC1 AMPLIFIER BOARD IC3600AIAC
IC3600AIAD1 TRANS ISOL BD IC3600AIAD
1FL6022-2AF21-1AA1
1FL6022-2AF21-1AB1
1FL6022-2AF21-1AG1
1FL6022-2AF21-1AH1
1FL6022-2AF21-1MA1
1FL6022-2AF21-1MB1
1FL6022-2AF21-1MG1
1FL6022-2AF21-1MH1
1FL6024-2AF21-1AA1
1FL6024-2AF21-1AB1
1FL6024-2AF21-1AG1
1FL6024-2AF21-1AH1
1FL6024-2AF21-1MA1
1FL6024-2AF21-1MB1
1FL6024-2AF21-1MG1
1FL6024-2AF21-1MH1
1FL6032-2AF21-1AA1
1FL6032-2AF21-1AB1
1FL6032-2AF21-1AG1
1FL6032-2AF21-1AH1
1FL6032-2AF21-1MA1
1FL6032-2AF21-1MB1
1FL6032-2AF21-1MG1
1FL6032-2AF21-1MH1
1FL6034-2AF21-1AA1
1FL6034-2AF21-1AB1
1FL6034-2AF21-1AG1
1FL6034-2AF21-1AH1
1FL6034-2AF21-1MA1
1FL6034-2AF21-1MB1
1FL6034-2AF21-1MG1
1FL6034-2AF21-1MH1
1FL6042-1AF61-0AA1
1FL6042-1AF61-0AA1
10024/I/I 10024/I/I CTD
10105/2/1
10201/2/1
51198947-100 51198947-100G
51309276-150
51309355-001
621-9940C
942-A4M-2D-K220S
942-M0A-2D-1G1-220S
FF-SRS59252
MC-TDOY22 51204162-175
RP7517B1016-1
TC-IXR061
TK-PRS021
GEORGE FISCHER 3-9900-1 385502P 159001696
GENERAL ELECTRIC TC4040SS
REXROTH INDRAMAT DKR02.1-W300N-BT26-01-FW
INDRAMAT 2AD180C-B35OA1-BS03-B2N1 3-PHASE
ALLEN BRADLEY POWERFLEX700AFE 20YD460N0ANNANA0
ABB ACS800-U4-0550-5+E210+P901
ALLEN BRADLEY 20G14ND415AN0NNNNN
REXROTH INDRAMAT 2AD180D-B350B1-BS03-A2N1 3-PHASE
REXROTH INDRAMAT 2AD160C-B050A1-BS06-D2N1
INDRAMAT RAC2.3-200-460-A00-W1
LINCOLN ELECTRIC L-6684-3
ALLEN BRADLEY POWER FLEX 20BD248A3ANNANB0
APROX. 500 W-CT-E-13X6A
MEASUREX 0947200/B CONTROL PROCESSOR
REXROTH RD52.1-4B-200-R-M1-FW
INDRAMAT RAC3.5-150-460-LPO-W1-220
GENERAL ELECTRIC TP3030TTE1CR
STEP TEC 6031.0
OBARA RTX-2665-L
OBARA RX-M13L-AA-NS093
OBARA A-TX30115NR-BB1-275-C
OBARA A-IX11086NR-BB-049-C
OBARA A-TX6574NR-RC-196-C
OBARA SXL31/OS12A//B01
OBARA A-TC6568N-AB2-348-C
ABB DSPC155 57310001-CX/5
ABB 3HNM09600-1
PBV-USA C-5790-73-2218-NE-NG1-168
INDRAMAT RAC 2.2-200-460-A-OI-W1
RELIANCE ELECTRIC AUTOMAX 57C435
ALLEN BRADLEY 8520-4APA1
ALLEN BRADLEY 86466-12R
ALLEN BRADLEY 8520-4APA1
ALLEN BRADLEY 1775LPD
RELIANCE ELECTRIC 57C435 AUTOMAX 7010
INDRAMAT DKS01.1-W100A-DA01-01-FW
ALLEN BRADLEY 20SD1K0NEM
ALLEN BRADLEY 20G14ND248AN0NNNNN
ABB SACE S8 S8V16EW4P404X BKR S8V 1600A 3P LSIG CC MO UV *NEW IN BOX*
MAN ROLAND AGN 132 SH w/ BAUMULLER Y245-293/424-508 ODF 63-2
ABB ACS500 ACS504-150-4-00P01
MOORE 15799-91-8
INDRAMAT EM4342 AC-MAIN
INDRAMAT RAC2.2-200-460-A00-W1
ASYMTEK C-718
ALLEN BRADLEY 20BE125A0ANNAND0
VICTAULIC PFT510 PIPE JOINING JAWS w/ TOOLS *USED*
DANFOSS 131H9812 60 HF VLT FC-100 SERIES DUAL DRIVE WITH 174Z1919
Shipping Term : TNT,DHL,FEDEX,ETC
Payment Term : T/T
Warranty: 12 month

---
---