Honeywell CC-SDOR01 PWA DO RELAY EXTENSION CE CC
Honeywell CC-SDOR01 PWA DO RELAY EXTENSION CE CC
140.0~200.0 USD
Min. Order:
1 Piece/Pieces
Place of Origin:
Fujian, China (Mainland)
Means of Transport:
Ocean, Air, Land
Product Description
Country of origin:
Austria
Honeywell CC-SDOR01 PWA DO RELAY EXTENSION CE CC
✈ Contact: Jessica
✈ Email: sales*mvme.cn (please change * to @)
✈ Skype: jessica01235483
✈ Mobile Phone: 86-18030235311(WhatsApp)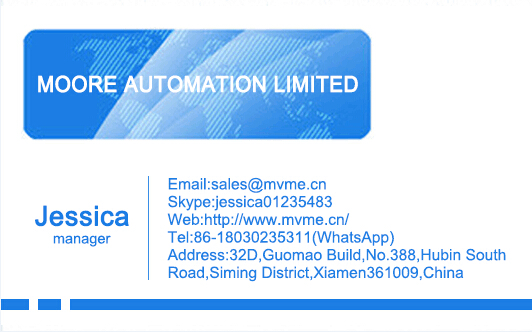 MOORE is a global sales organization engaged in industrial automation parts.
In the field of industrial automation, MOORE is committed to becoming the most reliable, wide range of parts and components, and the happiest partner in the world.
This means that our "trading is a transaction" attitude, unique knowledge and excellent customer service.
In order to achieve this goal, we will continue to innovate and invest in all kinds of shutdown parts solutions facing today's commercial market.
We provide industrial automation products for global customers. We currently serve more than 10,000 customers in more than 100 countries/regions.
Electronic failure usually means that production stops or sometimes even the whole production process. This may lead to capital losses.
At MOORE, we have the right inventory to help you. We are your sustainable support partner for the maintenance of industrial equipment in the system.
Analog input/output module; 8x In +-10V +-1V 20mA 4x Pt100/1000;
14bit; 0.1%; 200μs sample time;
8x Out +-10V; 4x Poti supply; NOT isolated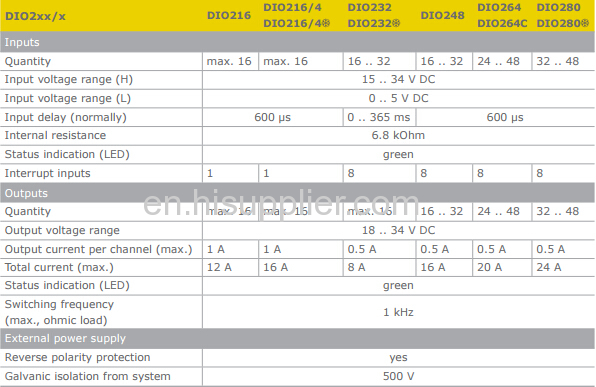 Hot sell and Big discount !!!!
More details please contact us !!!
HONEYWELL 053669-01
SCHNEIDER ELECTRIC FC4IMA16
ASEA BROWN BOVERI DDM-030
ALLEN BRADLEY 1756-L1M3
SIEMENS 6SE70418GK850HA0
ALLEN BRADLEY 1398-DDM-019X
ALLEN BRADLEY 1747-L553
ALLEN BRADLEY 1336-BDB-SP48A
ALLEN BRADLEY 2711P-T12C4D8
SIEMENS 6DS13158BB
SIEMENS 6ES74144HR140AB0
SIEMENS 39ACM28AEN
SIEMENS 39ACM28ACN
ALLEN BRADLEY 1785-L46B
SIEMENS 6ES5948-3UA13
SIEMENS 6SC9121-5CD15
SCHNEIDER ELECTRIC S7550A0C0B6E0A0A
SIEMENS 1FT6041-4AK71-3EG1
ALLEN BRADLEY 6180-FLIEHLHTJEZ
PARKER 6K2
SIEMENS 6ES5457-7LA11
ALLEN BRADLEY 2711-K10G8
ALLEN BRADLEY 2711P-T15C4A1
EATON CORPORATION HMA3800T
HORNER ELECTRIC HE697BEM600
COGNEX IS5613-00
ADEPT TECH 20000-310
FANUC QPI-3D200-E2P
ASEA BROWN BOVERI 086466-059S
SCHNEIDER ELECTRIC PC-K984-785
GENERAL ELECTRIC DS200FCRLG1AFC
| | |
| --- | --- |
| Honeywell | DC-POZL51 |
| Honeywell | 8C-PA2H51 |
| Honeywell | 8C-POZL51 |
| Honeywell | 8C-PAZH54 |
| Honeywell | 8C-PAZMA1 |
| Honeywell | 8C-PAON01 |
| Honeywell | 8C-PAOH51 |
| Honeywell | 8C-PAONA1 |
| Honeywell | 8C-PAOHA1 |
| Honeywell | 8C-ZP010Z-C |
| Honeywell | 8C-ZP0101 |
| Honeywell | 8C-PAZH52 |
| Honeywell | 8C-POZLH1 |
| Honeywell | 8U-BXCBZ0-CN |
| Honeywell | 8C-TAIX61 |
| Honeywell | 8C-TD0D61 |
| Honeywell | 8C-TAOX61 |
| Honeywell | CC-TAID01 |
| Honeywell | 8C-TP0X01 |
| Honeywell | CC-TP0X01 |
We will offer the technical support by experienced staff, which have undergone rigorous testing and certification!


---
---