Honeywell CC-TCNT01 PWA C300 CONTROL PROCESSOR IOTA CC
Honeywell CC-TCNT01 PWA C300 CONTROL PROCESSOR IOTA CC
1.0 USD
Min. Order:
1 Piece/Pieces
Place of Origin:
Fujian, China (Mainland)
Production Capacity:
1234
Packing:
New carton packaging
Product Description
Honeywell CC-TCNT01 PWA C300 CONTROL PROCESSOR IOTA CC
Type of payment: T/T 100% Payment in Advance
Lead time: 2-3 working days
Minimum order quantity: 1 piece
Quantity available: 123
Courier partners: DHL, UPS, TNT, FedEx and EMS
Warranty: Twelve months
Technical specification, manuals and data sheets: Available on request
To get our best price & fast quotation, pls send us e-mail now.
✈ Contact: Jessica
✈ Email: sales*mvme.cn (please change * to @)
✈ Skype: jessica01235483
✈ Mobile Phone: 86-18030235311(WhatsApp)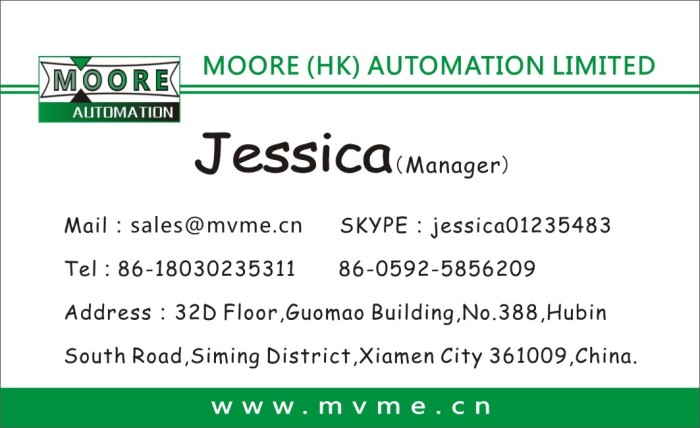 Every day in the 65 countries where we operate, we do everything in our power to be more than just an electrical material distributor. We strive to create and sustain a relationship in which each customer is our partner.
With the backing of our multi-channel distribution network and our powerful logistics, we are able to optimize the supply chain, offer competitive prices and bring innovative and tailored responses to the table. Because each customer and project has its own specific features, we adapt our solutions on a case-by-case basis, using our full array of differentiating services.
Integrated sourcing
To meet the special needs of a number of manufacturing customers, we deploy integrated solutions spanning supply, procurement and storage management. We can take the place of their logistics department or even their entire supply chain, guaranteeing that both quality and performance targets will be met, and reducing TCO (Total Cost of Ownership).
Tailored services
Our specialists assist construction and industry customers all over the world with their projects, often going above and beyond the mere supply of products and solutions.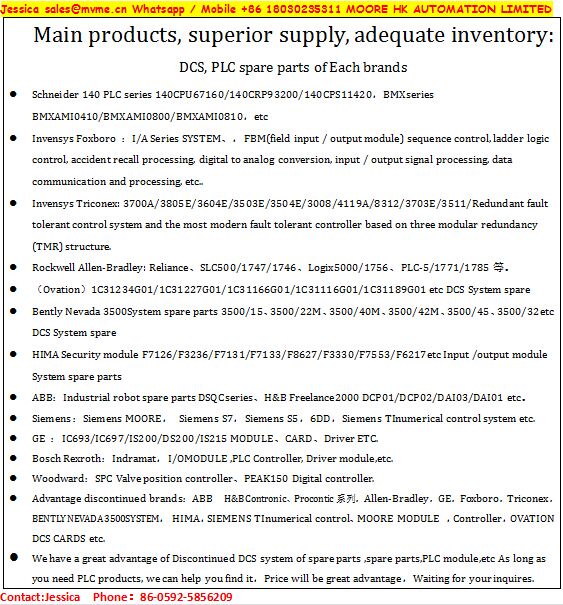 OMRON F400-C10E
COGNEX 552C
SFP-10G-ER
PERCEPTRON 912-0025
MORGAN REKOFA F4085B-019
ALLEN BRADLEY 80190-380-01-R
ASEA BROWN BOVERI 069829-002
HONEYWELL 51305890-175
ALLEN BRADLEY 1398-DDM-075X
SCHNEIDER ELECTRIC NJHN36000S40ABSOY002
PARKER PA210T-133
WS-X6548-GE-45AF
ALLEN BRADLEY 1785-L80E
EMERSON DM6004X1-EA2
PERCEPTRON 912-0016
SIEMENS 6SE9216-8CB40
SIEMENS 6AV2124-1QC02-0AX0
ASEA BROWN BOVERI 3HAB8101-8
ASEA BROWN BOVERI BSC1110
EATON CORPORATION SV9NCLWCN
SCHNEIDER ELECTRIC AM-C986-003
ALLEN BRADLEY 2750-AHD
ALLEN BRADLEY 1771-DMC4
EATON CORPORATION A210M3CACE
XYCOM PS3651A-T42-24V-5M-SU
ALLEN BRADLEY 2711-B6C20
SIEMENS 6FM1726-3CA10
ALLEN BRADLEY 143679
ASEA BROWN BOVERI 57C435A
SIEMENS 6SL3350-6TK00-0BA0
SIEMENS PXC100-E96.A
| | |
| --- | --- |
| Honeywell | TC-FPDXX2 |
| Honeywell | TC-PPD011 51309241-125 |
| Honeywell | TK-FTEB01 51309512-175 |
| Honeywell | TK-PPD011 51309241-175 |
| Honeywell | TK-PRS021 51404305-375 |
| Honeywell | 8C-PDILA1 51454471-175 |
| Honeywell | MTL4841 |
| Honeywell | MTL4842 |
| Honeywell | MTL8914-MT03 |
| Honeywell | MTL BU-THAI11 |
| Honeywell | MTL PB-THOX12 |
| Honeywell | MTL BPHM64 |
| Honeywell | RAEGuard 2 PID, FGM-2001 |
| Honeywell | SPXCDALMFX, 3001B1665 |
| Honeywell | 8C-TCNTA1 |
| Honeywell | 8C-TAIX51 |
| Honeywell | 8C-PAONO1 |
| Honeywell | 8C-PDIL51 |
| Honeywell | 942-M0A-2D-1G1-220S |
| Honeywell | 51401642-150 |
| Honeywell | 80363975-100 |
Our company has many products in stock,which are immediately available.The warranty is 1 years which apply to all the new products.If you purchase one more parts from us,we can make a discount to you.
If you have any question pls do not hesitate to contact us.We can supply all kind of the automaiton parts,if you want to purchase parts pls send the parts model to my mail, I will prompt reply you.
Hope anyone enquire from us.
---
---