Honeywell CC-TDOB01 PWA DO IOTA 32 6IN CE CC
Honeywell CC-TDOB01 PWA DO IOTA 32 6IN CE CC
1.0 USD
Min. Order:
1 Piece/Pieces
Place of Origin:
Fujian, China (Mainland)
Production Capacity:
1234
Packing:
New carton packaging
Product Description
Honeywell CC-TDOB01 PWA DO IOTA 32 6IN CE CC
Type of payment: T/T 100% Payment in Advance
Lead time: 2-3 working days
Minimum order quantity: 1 piece
Quantity available: 123
Courier partners: DHL, UPS, TNT, FedEx and EMS
Warranty: Twelve months
Technical specification, manuals and data sheets: Available on request
To get our best price & fast quotation, pls send us e-mail now.
✈ Contact: Jessica
✈ Email: sales*mvme.cn (please change * to @)
✈ Skype: jessica01235483
✈ Mobile Phone: 86-18030235311(WhatsApp)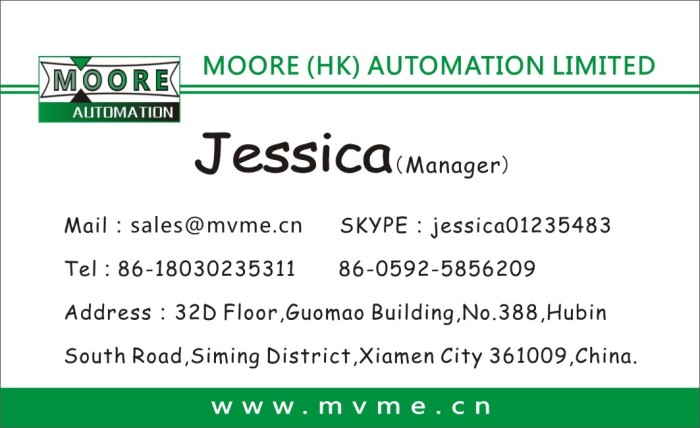 Every day in the 65 countries where we operate, we do everything in our power to be more than just an electrical material distributor. We strive to create and sustain a relationship in which each customer is our partner.
With the backing of our multi-channel distribution network and our powerful logistics, we are able to optimize the supply chain, offer competitive prices and bring innovative and tailored responses to the table. Because each customer and project has its own specific features, we adapt our solutions on a case-by-case basis, using our full array of differentiating services.
Integrated sourcing
To meet the special needs of a number of manufacturing customers, we deploy integrated solutions spanning supply, procurement and storage management. We can take the place of their logistics department or even their entire supply chain, guaranteeing that both quality and performance targets will be met, and reducing TCO (Total Cost of Ownership).
Tailored services
Our specialists assist construction and industry customers all over the world with their projects, often going above and beyond the mere supply of products and solutions.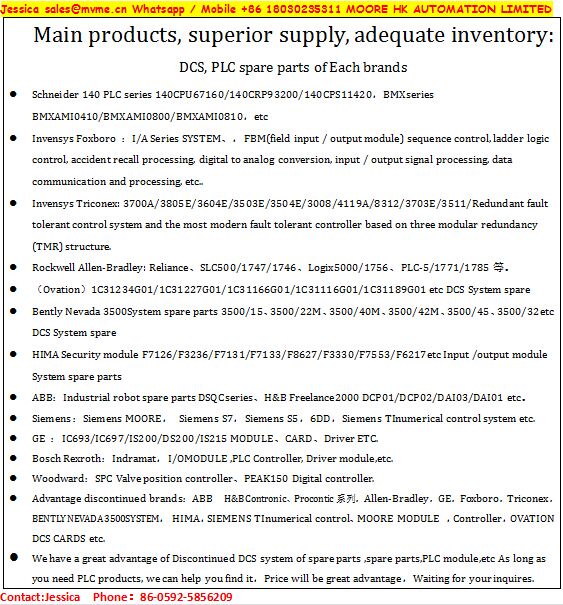 ASCO NPEFL8300383ERF
GENERAL ELECTRIC 193X-530BB-G01
FANUC A06B-6097-H206
SIEMENS PXC36-EF.A
SICK OPTIC ELECTRONIC CLX490-0010S05
SCHNEIDER ELECTRIC 8020-SCP-721
SIEMENS 6ES5245-1AB11
ALLEN BRADLEY 2750-AH
SIEMENS 6ES5466-4UA11
INVENSYS P0960KA
SCHNEIDER ELECTRIC AM-0984-Q30
ALLEN BRADLEY 1336-BDB-SP63C
GARLOCK KLOZURE 21852-4283
ASEA BROWN BOVERI 58114791
SIEMENS 6ES5581-1EA11
FANUC A06B-6035-H423
ALLEN BRADLEY 2711P-RDT15C
ALLEN BRADLEY 1771-NIVR
SCHNEIDER ELECTRIC AS-D013-200
SIEMENS 6ES5470-4UB12
ADEPT TECH 10332-00716
PEP 04283A307A00
ASEA BROWN BOVERI 61C-366
KEYSIGHT TECHNOLOGIES 54503A
TRICONEX 3511
MITSUBISHI MC2-PDK
SIEMENS 6ES5926-3SU11
HOMAG 2-083-02-7006
ASEA BROWN BOVERI YB161102-BK
SIEMENS 64/09001191/7
ASEA BROWN BOVERI 57C-328
| | |
| --- | --- |
| HONEYWELL | MC-TDOY22 51204162-175 |
| HONEYWELL | RP7517B1016-1 |
| HONEYWELL | 621-1100RC |
| HONEYWELL | 621-2100R |
| HONEYWELL | MC-TAIH14 51305887-150 |
| HONEYWELL | 51303932-476 MC-TSIM12 |
| HONEYWELL | 8C-PDODA1 51454472-175 |
| HONEYWELL | 8C-PAIMA1 51454473-175 |
| HONEYWELL | CC-PDIL01 51405040-175 |
| HONEYWELL | CC-PAIN01 |
| HONEYWELL | FF-SRS59252 |
| HONEYWELL | FSC 10024/H/F |
| HONEYWELL | MC-TDID12 51304441-175 |
| HONEYWELL | MC-TAIH04 51305900-175 |
| HONEYWELL | 51402573-150 |
| HONEYWELL | 80363969-150 MC-PAOY22 |
| HONEYWELL | TK-OAV061 |
| HONEYWELL | 51304516-250 |
| HONEYWELL | MC-TAIH02 51304453-150 |
Our company has many products in stock,which are immediately available.The warranty is 1 years which apply to all the new products.If you purchase one more parts from us,we can make a discount to you.
If you have any question pls do not hesitate to contact us.We can supply all kind of the automaiton parts,if you want to purchase parts pls send the parts model to my mail, I will prompt reply you.
Hope anyone enquire from us.
---
---