Honeywell FS-USI-0002 UNIVERSAL SAFETY INTERFACE
Honeywell FS-USI-0002 UNIVERSAL SAFETY INTERFACE
1.0 USD
Min. Order:
1 Piece/Pieces
Place of Origin:
Fujian, China (Mainland)
Means of Transport:
Ocean, Air, Land
Production Capacity:
88888
Packing:
New carton packaging
Product Description
Honeywell FS-USI-0002 UNIVERSAL SAFETY INTERFACE
Jessica.[Email:sales*mvme.cn (please change * to @)]
Jessica.[WhatsApp:+8618030235311]
Jessica.[Skype:jessica01235483]
Jessica.[Quote to you within the shortest possible time with our best price]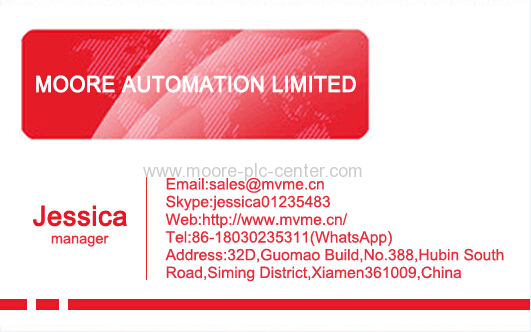 The module has HART pass-through functionality. Only point-to-point communication is supported.
Eight different types of MTUs can be used for single applications. The TU830/ TU833 Extended MTU enables three wire connection to the devices without additional terminals. The TU810 (or TU814) Compact MTU has terminals for 24 V process voltage inputs, but requires external terminals for distribution of 24 V power supply to the field devices. The extended MTU, TU835, and TU838 provides a fuse (3 A max.) per channel for process power out. The TU812 Compact MTU has a D Sub 25 pin (male) connector for connection to the process. The TU818 Compact MTU provides connection to 2-wire sensors without external marshaling.
Three types of MTUs can be used for redundant applications, two for mounting on a horizontal DIN rail and one for mounting on a vertical DIN rail.
Shielded field cables for process connections are required if HART is used. The parameter Shunt mode should be set to External shunt when the MTU TU844/TU845/TU854 is used or when voltage inputs is required for other MTU.
P0972AJ
P0950CA
P0903NU+P0912CA
KO143AC-A+
CM400YK FBM09 FBM9
P0903ZE REV-0J
P0400YE FBM4
P0400DA FBM01
2500TF-FT
P0970NP G
P0904FH
P0903ZN
2500TF-AU0
2500TF-DU0
2500TF-MU0
2500TF-RU0
P0914YM
2500BF-F7EF00000
2500TF-ISPR
2500TF-ADO
P0800DC
AD194RG
AD194RY
| | |
| --- | --- |
| HONEYWELL | 8C-PDODA1 |
| HONEYWELL | DC-POZL51 |
| HONEYWELL | 8C-PA2H51 |
| HONEYWELL | 8C-POZL51 |
| HONEYWELL | 8C-PAZH54 |
| HONEYWELL | 8C-PAZMA1 |
| HONEYWELL | 8C-PAON01 |
| HONEYWELL | 8C-PAOH51 |
| HONEYWELL | 8C-PAONA1 |
| HONEYWELL | 8C-PAOHA1 |
| HONEYWELL | 8C-ZP010Z-C |
| HONEYWELL | 8C-ZP0101 |
| HONEYWELL | 8C-PAZH52 |
| HONEYWELL | 8C-POZLH1 |
| HONEYWELL | 8U-BXCBZ0-CN |
| HONEYWELL | 8C-TAIX61 |
| HONEYWELL | 8C-TD0D61 |
| HONEYWELL | 8C-TAOX61 |
| HONEYWELL | CC-TAID01 |
In stock
1 year warranty
Original and new packing
Delivery with DHL 3 days after payment
---
---