IC698PSA100 | GE | Power Supply
IC698PSA100 | GE | Power Supply
990.0~1060.0 USD
Min. Order:
1 Piece/Pieces
Place of Origin:
Fujian, China (Mainland)
Means of Transport:
Ocean, Air, Land
Product Description
IC698PSA100 | GE | Power Supply
Contact:Jessica
Email:sales*mvme.cn (please change * to @)
Phone:+8618030235311
Skype:jessica01235483
Wechat:hu18030235311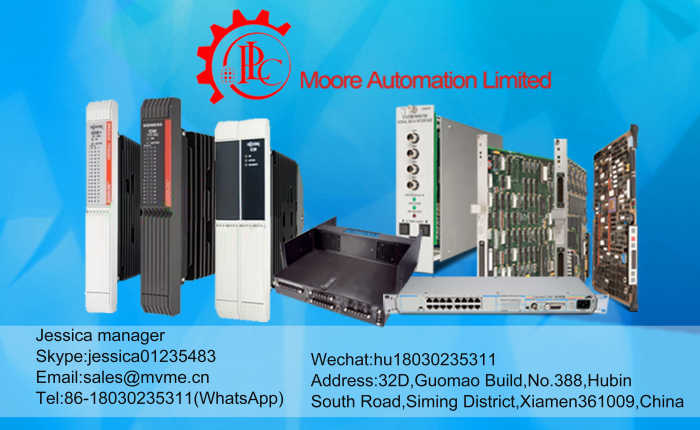 IC698PSA100 is a versatile Power Supply Module manufactured by GE Fanuc for the RX7i series. This PACSystems module delivers +5 VDC, +12 VDC, and -12 VDC power as well as logic level sequencing signals to modules on the backplane. The module plugs straight into slot 0 in the main rack. The IC698PSA100 module's power supply output can lose up to one AC input line cycle without actually losing output power. Overcurrent, overtemperature, and overvoltage fault conditions are also protected. The module allows 100 watts total output power at ambient temperatures of 0 to 60ºC with no forced air cooling.
Output voltages are as follows: +5 VDC output up to 20 amps, +12 VDC output up to 2 amps, and -12 VDC output up to 1 amp. Additional features of the IC698PSA100 module include operation from 85 to 264 VAC or 100 to 150 VDC and power factor correction for AC operation.
INNPM01 INFI 90
316DB63 HESG 324322R20
316DB61 HESG 435680P1021
316VC61A HESG324503R6
IMASI02
IMDSO04
INNIS01
IMAS001
TU849/3BSE042560R1
TB815 /3BSE013204R1
ROM810
IMMFP02
TU842 / 3BSE020850R1
C87-11006
TBU810
TU841/3BSE020848R1
1MRK000005-262
1MRK000005-356
1MRK000005-111
TP860 /3BSE032397R1
1MRK000005-393
| | |
| --- | --- |
| Bently Nevada | 330180-91-00 |
| Bently Nevada | 330180-91-CN |
| Bently Nevada | 330180-51-CN |
| Bently Nevada | 330180-080-00-00 |
| Bently Nevada | 330101-30-63-10-02-CN |
| Bently Nevada | 330103-00-03-05-02-00 |
| Bently Nevada | 330103-00-05-05-02-CN |
| Bently Nevada | 330103-00-06-10-02-CN |
| Bently Nevada | 330103-00-07-05-02-00 |
| Bently Nevada | 330103-00-09-10-02-00 |
| Bently Nevada | 330103-05-15-05-02-00 |
| Bently Nevada | 330104-05-15-05-02-00 |
| Bently Nevada | 3500/22M 288055-01 |
| Bently Nevada | 3500/33 149986-01 |
In stock

1 year warranty
Original and new packing
Delivery with DHL 3 days after payment
---
---