IDD-IIU 38321-02 | Forney | SENSOR MODULE
IDD-IIU 38321-02 | Forney | SENSOR MODULE
140.0~200.0 USD
Min. Order:
1 Piece/Pieces
Place of Origin:
Fujian, China (Mainland)
Means of Transport:
Ocean, Air, Land
Product Description
Product Name:
IDD-IIU 38321-02
IDD-IIU 38321-02 | Forney | SENSOR MODULE
Are you looking for a suitable sustainable partner to ensure that your industrial electronic equipment runs smoothly or maintains in case of failure?
If so, MOORE is your best choice.
\\ Manager: Jessica
\\ Email: sales*mvme.cn ( change * to @ )
\\ Skype: jessica01235483 | Phone: 86-18030235311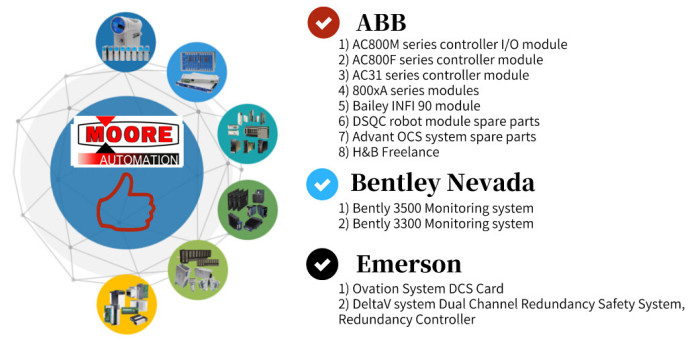 Why Choose Us ?
1. 100% original product, 100% quality assurance and the more competitive price.
If you find a fake . Please contact us without hesitation! We afford the shipment cost! We send you a new product asking zero cent!
2. Thoughful service
Professional after-sales service.
3. Quick Shipping
We have large quantites of inventories, can ship immediately.
| | |
| --- | --- |
| Honeywell | 900B01-0101 |
| Honeywell | 900G02-0102 |
| Honeywell | 51304584-100 |
| Honeywell | 900G03-0120 |
| Honeywell | TC-IDA161 |
| Honeywell | TC-HAO081 |
| Honeywell | 51303932-277 |
| Honeywell | 900H03-0102 |
| TRICONEC | 3708E |
| TRICONEC | 3623 |
| TRICONEC | 4119A |
| TRICONEC | 4211 |
| TRICONEC | 3603E |
| TRICONEC | 3706A |
| TRICONEC | 4351B |
| TRICONEC | AI3351 |
| TRICONEC | DI3301 |
| TRICONEC | 3806E |
| TRICONEC | AI6700 |
| TRICONEC | PM6310A |
| TRICONEC | ICM6211 |
| GE | IS220POIAH1B |
| GE | IS220PTCCH1B |
| GE | IS220PSCAH1B |
| GE | IS220PHRAH1B |
| GE | IS220PAZCH1B |
| GE | IS220PAOCH1B |
| GE | IS220PDOAH1B |
| GE | IC220MDL753 |
| GE | IC220MDL643 |
| GE | IC676PBO082 |
| GE | IC220STR003 |
| GE | IC220STR001 |
| GE | IC220PWR013 |
Please do not worry, we are honest supplier
Jessica \\ Email: sales*mvme.cn ( change * to @ )
---
---