IS200VTCCH1CBB | GE | Boards Mark VI IS200
IS200VTCCH1CBB | GE | Boards Mark VI IS200
1.0 USD
Min. Order:
1 Piece/Pieces
Place of Origin:
Fujian, China (Mainland)
Means of Transport:
Ocean, Air, Land
Production Capacity:
123456
Packing:
New carton packaging
Product Description
IS200VTCCH1CBB | GE | Boards Mark VI IS200
Contact person:Jessica
WhatsApp: +8618030235311
Phone: +8618030235311
E-mail: sales*mvme.cn (please change * to @)
Skype: jessica01235483
Wechat: hu18030235311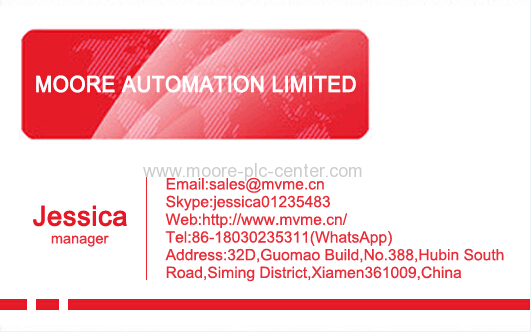 The IC698ACC701 is a Smart Coin Battery manufactured by GE Automation as part of the PACSystems RX7i family. The "smart" feature of this lithium battery enables it to warn the operator when power reaches low levels. Nominal power output for this battery is greater than 2.5 volts. When the battery reaches low levels, power output will drop to less than 2.5 volts. From that point, the operator has 15 days to replace the battery before volatile memory contents are lost.
Before installing, confirm that the JAE connectors and enabling adapter cable are present. Also confirm that the battery's date code is accurate. To begin, the female JAE connector on the battery should be connected to the male JAE connector on the enabling cable. The female connector on the enabling cable can then be connected to the battery access ports on the central processing unit. Note: There are differences in battery access ports between RX3i and RX7i devices. Refer to product documentation for specific instructions.

To increase efficiency and prolong the lifetime of the IC698ACC701, power on the central processing unit before connecting the battery. Once connected, the battery will drain even if rack power is off. Furthermore, when the battery is not being used, disconnect the enabling cable to increase the battery's lifespan even more. When disposing of a drained battery, follow the guidelines for proper disposal, which are included with this product.
FXON-8ER
FX1-16MR
FX2N-16EYT
FX2N-16EX-ES/UL
FX0N-16EYT
F1-12MR
FX2N-48MT
FX-EEPROM-8
Fx2N-2DA
FX1N-40MR-001
A1S64AD
A1S38B
A1SX41
A1SY42P
A2SHCPU
A2USHCPU-S1
FR-FH
A1SY10
A1SX42
A1SD75P2-S3
AX81
AY41
MY51
| | |
| --- | --- |
| GE | IC697BEM711 |
| GE | IC697PCM711 |
| GE | IC698ETM001 |
| GE | IS200WETBJ1ABA |
| GE | IS200WETBH1BAA |
| GE | 369-HI-R-M-0-0-0 |
| GE | IC697BEM731 |
| GE | VMIVME-7750-746000 |
| GE | IC693CMM321 |
| GE | IS220PDIOH1A |
| GE | IS220UCSAH1A |
| GE | MMII-PD-1-2-120 |
| GE | IC200UDR005-AA |
| GE | IC693CHS392 |
| GE | 531X307LTBAJG1 |
| GE | DS3800HMPK1F1B |
| GE | DS200TCRAG1ABC |
| GE | IC200ALG620 |
| GE | IC670ALG310 |
Our company has many products in stock, which are immediately available. The warranty is 1 years which apply to all the new products

---
---