IS200VTURH1BAA | GE | Communication Module
IS200VTURH1BAA | GE | Communication Module
520.0~580.0 USD
Min. Order:
1 Piece/Pieces
Place of Origin:
Fujian, China (Mainland)
Means of Transport:
Ocean, Air, Land
Product Description
IS200VTURH1BAA | GE | Communication Module
Contact: Jessica
Moore Automation
Tel / Whatsapp:+8618030235311
Wechat: hu18030235311
E-mail: sales*mvme.cn (please change * to @)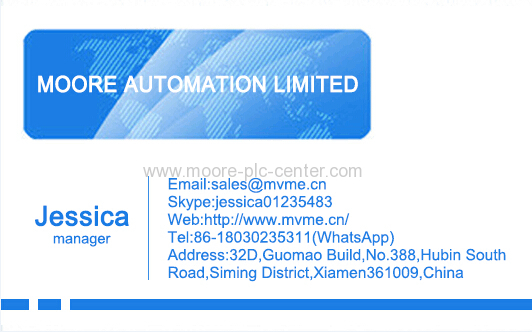 The IC698CMX016 is a Control Memory Xchange module from the GE Fanuc RX7i Series. IC698CMX016 is a communication module used for the PACSystems RX7i programmable controllers. The PACSystems RX7i Controller functions to port applications from one hardware environment to another. The communication modules that are easily installed in these modules accessorise the distribution of input-output and control. An array of configurations and protocols are supported by these communication modules. One such module is the IC698CMX016 that is a Control Memory Xchange Module.
The IC698CMX016 facilitates the transfer of information between devices and PLCs. This transmission is carried out on a network of 2.12 gigabaud fibre optic wires. This network can host 256 nodes that are all congruous with 5565 devices. The network uses a reflective memory technology. These nodes are connected to one another forming a daisy loop pattern so that the receiver of each node is connected to the transmitter. This connectivity ensures that any change in status communicated to one node is relayed without delay to all the other nodes.
MBDDT2210003
MHMD042P1S
MHMA102A1G
MDMA082P1G
MHMA052A1C
MSMA152A1H
581B760
581B756
MDDA083A1A
MDDA153A1A
581B163B
DV80X150MB5
MSMA082A1E MSMA082A1H
HC4-HL-AC240V
DV80X350MB5
MHDA053A1A
MDDA103A1A
MSDA083A1A
MDMA082A1G
MSDA3A1A1A
MDDDT5540
MDD083A1V
MSD013A1XX
| | |
| --- | --- |
| GE Fanuc | DS3800NOAA1F1D |
| GE Fanuc | IC693CMM321 |
| GE Fanuc | DS200DTBAG1A |
| GE Fanuc | IC697MDL940 |
| GE Fanuc | DS3820PS7A1B1C |
| GE Fanuc | 489-P5-LO-A20-E |
| GE Fanuc | 469-P5-HI-A20-E |
| GE Fanuc | IC600LX648 |
| GE Fanuc | 489-P5-HI-A20-E |
| GE Fanuc | IC600LX624L |
| GE Fanuc | IC600CB526R |
| GE Fanuc | 369-H1-0-0-0-0 |
| GE Fanuc | 469-P1-HI-A20-T-H |
| GE Fanuc | 369-HI-R-0-0-0 |
| GE Fanuc | DS3820LT4A.1C1A |
| GE Fanuc | IS220UCSAH1A |
| GE Fanuc | PQMII-T20-C-A |
In stock
1 year warranty
Original and new packing
Delivery with DHL 3 days after payment

---
---