MSK070C-0300-NN-M1-UP1-NNNN | Rexroth | Servo Motor
MSK070C-0300-NN-M1-UP1-NNNN | Rexroth | Servo Motor
140.0~200.0 USD
Min. Order:
1 Piece/Pieces
Place of Origin:
Fujian, China (Mainland)
Means of Transport:
Ocean, Air, Land
Product Description
Country of origin:
Austria
MSK070C-0300-NN-M1-UP1-NNNN | Rexroth | Servo Motor
✈ Contact: Jessica
✈ Email: sales*mvme.cn (please change * to @)
✈ Skype: jessica01235483
✈ Mobile Phone: 86-18030235311(WhatsApp)
MOORE is one of the largest components focusing on industrial automation PLC module and control system in the world.
Its mission is to help customers improve productivity and reduce downtime.
MOORE Company integrates many well-known brands in the field of industrial automation.
These include
HIMA Black Horse DCS ProSoft Module
ABB.DCS.AC800F/AC800M
ABB Robot Spare Parts, KUKA Robot Spare Parts
(AB) Rockwell ICS Triplex trusted system
TRICONEX/TRICON Card
WOODWA Woodward RD9907-164/9907-162/9907-165, 9907-167
GE Gas Turbine Spare Parts IS200 DS200 IS215 DS215
DEH Control Card Steam Turbine Spare Parts
Yokogawa CS3000 Series CP451-10 AAI543 AAI143 AAR145 CP345
Bentley 3500 Series Monitoring System Card/Pre-processor/Sensor
Emerson DeltaV Series CSI 6500/Philips/epro
Monitoring Card/Pre-processor/Sensor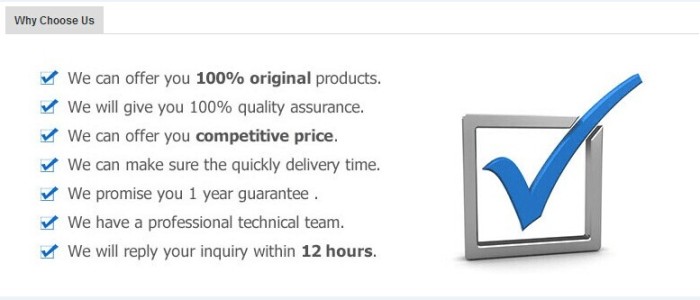 Siemens 3TF4522-0A
Siemens 6ES5 267-8MA11
Toyopuc THK-2791
Toyopuc TPK-2615
Toyopuc TAK-6104
Toyopuc TPK-2665
Toyopuc TPV-2644
Toyopuc TAK-6177
Toyopuc TPK-2617
Allen Bradley 1747-M11
Allen Bradley 1492-ACABLE010A
Schneider MD-CC700-000
Hirschmann MM2-4TX1
Telemecanique XVB C9M
Yokogawa YCB301-C020
Siemens 6GK7 342-2AH01-0AX0
Omron WLD2-Y
Fatek FBs-24EX
ABB MD2
Allen Bradley 1492-SP1D020-N
Allen Bradley 1492-SP1C060-N
Siemens 5SY4 206-7
Siemens 5SY4 210-7
Siemens 5SY4 216-7
Siemens 6ES7 307-1EA00-0AA0
Modicon 170ADM39030 I/O
Allen Bradley 1492-IFM40D24
Allen Bradley 1769-OV16
SCA APC 3000-20 I/O
Allen Bradley 1771-CP2 PLC-5 I/O
Sprecher + Schuh CZE7-11
Allen Bradley 22-XCOMM-DC-BASE
| | |
| --- | --- |
| ABB | DSCA 160A |
| ABB | DSAX110 57120001-PC |
| ABB | PP835A |
| ABB | DSQC227 |
| ABB | DSQC 104 |
| ABB | DATX130 3ASC25H214 |
| ABB | DAPU100 3ASC25H204 |
| ABB | 07KR264 |
| ABB | DSSR170 48990001-PC |
| ABB | DSQC 363 |
| ABB | DSQC 335 |
| ABB | DSMB116 |
| ABB | DSBC111 |
| ABB | PU514 |
| ABB | DSTD132 |
| ABB | DSQC373 |
| ABB | DSPC172H |
| ABB | DSMB151 |
| ABB | 35AE92 |
| ABB | IMDSO14 |
| ABB | IMDSI14 |
| ABB | DSTA 180 |
| ABB | DSQC239 |
| ABB | DSQC236G |
| ABB | DSDO131 |
---
---