MVI56E-MCMR | ProSoft | Interface Module
MVI56E-MCMR | ProSoft | Interface Module
666.0~999.0 USD
Min. Order:
10 Piece/Pieces
Place of Origin:
Fujian, China (Mainland)
Means of Transport:
Ocean, Air, Land
Packing:
New carton packaging
Delivery Date:
3 days after payment
Product Description
MVI56E-MCMR | ProSoft | Interface Module
Contact: Jessica
Moore Automation
Tel / Whatsapp:+8618030235311
Wechat: hu18030235311
E-mail: sales*mvme.cn (please change * to @)
The Prosoft MVI56E-MCMR is an enhanced Modbus master/slave communication module with a reduced data block. It is implemented in Allen-Bradley's PLC control systems. It provides users with the ability to use the Modbus RTU/ASCII serial communications protocol for Rockwell Automation PLCs from ControlLogix series.
The Modbus RTU/ASCII serial communications protocol can be used to interface programmable logic controllers with a variety of field instruments, process measurement devices, power relays, AC drives, and many other programmable controllers. To install the Prosoft MVI56E-MCMR module, users must have an Allen-Bradley ControlLogix processor with one free slot in the rack for this Modbus module and 800 mA of power available with a 5 Volts DC backplane power source. The device also needs an additional 3 mA from a 24 Volts DC power source.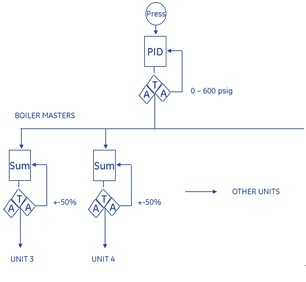 Email:sales*mvme.cn (please change * to @)
07ZE61R302 GJV3074321R302
07ZE63R302
1SAR330020R0000
2012AZ10101B
35AE92A
3AUA489002B4562
3BHE024577R0101 PP C907 BE
3BSE003879R1
3HAC14550-4
3HAC17484-8
3HAC17484-9
3HNM09846-1
3HNP04014-1
424K1105
A8PU05ABFW02
AV31 AV 31
AV43 AV 43
AX460
AX521
C100/0100/STD
C300/0010/STD
CI520V1
CI522 3BSE012790R1
CI522A 3BSE018283R1
| | |
| --- | --- |
| ICS TRIPLEX | T8423 |
| ICS TRIPLEX | T8402 |
| ICS TRIPLEX | T8424 |
| ICS TRIPLEX | T8473 |
| ICS TRIPLEX | T8471 |
| ICS TRIPLEX | T8448 |
| ICS TRIPLEX | T8432 |
| ICS TRIPLEX | T8472 |
| ICS TRIPLEX | T8100 |
| ICS TRIPLEX | T8110B |
| ICS TRIPLEX | T812X |
| ICS TRIPLEX | T813X |
| ICS TRIPLEX | T8123 |
| ICS TRIPLEX | T8151B |
| ICS TRIPLEX | T8153 |
| ICS TRIPLEX | T8300 |
| ICS TRIPLEX | T8311 |
| ICS TRIPLEX | T8312 |

Shipping Term : TNT,DHL,FEDEX,ETC
Payment Term : T/T
Warranty: 12 month

---
---