PDC-CPX05 | Honeywell | Power Distribution Cable For Controller Cabinets (5 Vdc Watchdog)
PDC-CPX05 | Honeywell | Power Distribution Cable for controller cabinets (5 Vdc Watchdog)
666.0~999.0 USD
Min. Order:
10 Piece/Pieces
Place of Origin:
Fujian, China (Mainland)
Means of Transport:
Ocean, Air, Land
Packing:
New carton packaging
Delivery Date:
3 days after payment
Product Description
PDC-CPX05 | Honeywell | Power Distribution Cable for controller cabinets (5 Vdc Watchdog)
Jessica.[Email:sales*mvme.cn (please change * to @)]
Jessica.[WhatsApp:+8618030235311]
Jessica.[Skype:jessica01235483]
Jessica.[Quote to you within the shortest possible time with our best price]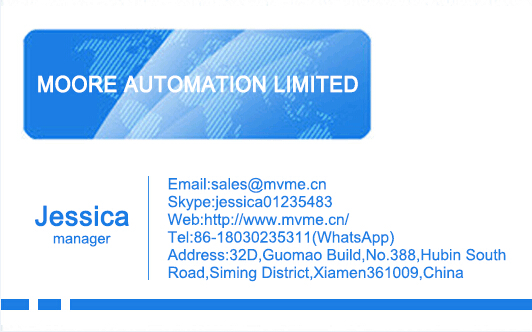 The WDRR Series is a reliable DIN rail or panel-mountable wireless receiver that can accept 14 digital signals (PNP or NPN type) from wireless limitless switches. The WDRR receiver then communicates the digital signals which is basically the wireless limitless switch's status i.e. whether the switch is open or closed to a host controller device such as a PLC, DCS and SCADA that has physical I/O modules. It also has an output for lost RF communication and another output for low battery voltage.
Once the WDRR receiver obtains the status of the digital input of the Limitless™ switch, the information is replicated in the WDRR's output terminals. Then it is required to hardwire the output terminals of the WDRR receiver to individual input terminals on the WAGO or Beckhoff fieldbus coupler or any host controller device with physical I/O modules.
E-mail: sales*mvme.cn (please change * to @)
51304337-150 / MC-TAIH12
51304084-100 /MU/MC-TPIX12
80363969-100
621-0020RC
51304754-150 MC-PAIH03
51304584-200
51309204-175 /MCTLPA02
51304476-100 /MU-TAOX02
51201602-100
900A01-0002
51304362-350
51304453-100 /MU-TAIH02
51304476-125 /MU-TAOX02
51304831-100
51304516-200
51309152-175 MC-PAOX03
621-9928R
51304362-100 MU-PLAM02
51303979-500
51304516-200
51304584-200
621-3560RC
620-0059
| | |
| --- | --- |
| HONEYWELL | CC-PDOB01 51405043-175 |
| HONEYWELL | 51199932-200 |
| HONEYWELL | 51202330-300 |
| HONEYWELL | TK-FTEB01 |
| HONEYWELL | TK-PPD011 |
| HONEYWELL | TK-PRR021 |
| HONEYWELL | TV-FPD012 |
| HONEYWELL | CC-PWRR01 |
| HONEYWELL | MC-TAMT04 |
| HONEYWELL | MC-TLPA02 |
| HONEYWELL | CC-PAOH01 51405039-175 |
| HONEYWELL | 51304754-150 |
| HONEYWELL | 51304362-150 |
| HONEYWELL | 51304516-250 |
| HONEYWELL | 51304516-200 |
| HONEYWELL | 80363969-150 |
| HONEYWELL | 80363972-150 |

Warranty: 12 month
Moore supply: New+original+factory sealed+high quality

---
---