PROSOFT MVI69-MNETC Network Interface Module
PROSOFT MVI69-MNETC Network Interface Module
33.0~66.0 USD
Min. Order:
1 Piece/Pieces
Place of Origin:
Fujian, China (Mainland)
Means of Transport:
Ocean, Air, Land
Production Capacity:
88888
Packing:
New carton packaging
Product Description
PROSOFT MVI69-MNETC Network Interface Module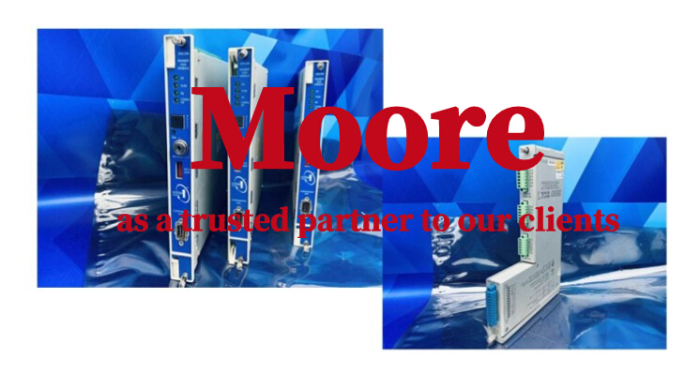 Manager: Jessica
Skype: jessica01235483
Phone/WhatsApp: 86-18030235311
Email: sales*mvme.cn ( change * to @ )

Our process
Finding a reliable and experienced supplier of automated parts can be a daunting task.
Moore cooperates with more than 90,000 customers in 165 countries and regions around the world. With the help of the industry's leading service, speed and knowledge reserves, it's easy to buy automated spare parts.
Our sales team is on standby to help you with any form of consultation. You can ask questions by e-mail, telephone or using our inquiry form on the product page and the Contact Us page.
Generate quotation
We will reply to you within an average of 30 minutes and offer competitive quotations. Then, we will contact you to ensure that you are satisfied with the quotation and delivery date.
Place an order
If you feel satisfied, you can place the order immediately. After placing the order, you can enjoy new parts and get them into your hands.
One of our most advanced warehouse facilities will process and package your spare parts to ensure that you receive them in good condition.
Delivery on the same day
Your spare parts are usually delivered on the same day. After you receive spare parts, our after-sales support team can answer any questions you may encounter after purchase.
Jessica | sales*mvme.cn ( change * to @ ) | 18030235311

1) ControlLogix 1756 series controller
2) CompactLogix 1769 series controller
3) SLC 500 1747 1746 Series Controller
4) PLC-5 1771 1785 series controller
DCS modules:
1) AC800M series controller I/O module
2) AC800F series controller module
3) AC31 series controller module
4) 800xA series modules
5) Bailey INFI 90 module
6) DSQC robot module spare parts
7) Advant OCS system spare parts
PLC 3500 System Card,IC693,IC695,IC697,IC698 series
Siemens (Siemens):
1) Siemens MOORE
2) Siemens S5
3) Siemens S7 200series,300series,400series,so on.
Rexroth Indramat:I/O module, PLC controller, drive module

The reason is simple. We offer the best value on quality industrial equipment covered by industry leading buyer protection.
The Sales Team at amikon is constantly scanning the web to ensure we are offering the lowest prices possible.
However, if you think we can do better, feel free to make an offer on any of our products.
We pride ourselves on saving you money! Here is how to make an offer.

Juniper EX4500 EX4500-40F-VC1-FB
Graf Electronics 02811 SG10 SG 10 00144 + 00145b
Siemens Simatic S5 6ES5526-3LA21
Siemens Sicomp MMC 216 6AB6136-0AA
Atlas Copco electric Nikon Central Control Module 1900-0590-93
Siemens 6ES7 157-0AD81-0XA0
Herion 40 215 06
Antronic Limitorque Torque Limiter dwma - 400-1-0-0000
Ziehl PFW 100 No:90-13-00
Siemens Servo Motor 1FK7022-5AF0-1SV0-Z
IFM Electronic KI5085
Demag Stripped 1-D11
Siemens Simatic S5 6ES5456-6AA12
Siemens 6GT2002-0JD20
Siemens TELEPERM C79451-Z1038-U9
Kollmorgen SERVOSTAR 600 606-AS S60601
Schunk PGN+80-2KVZ PGN+80-2 KVZ 372151
Heidenhain EXE 932 284 807 -40 EXE932
VE/VEP30.2 R911170303
Siemens 6SC9811-4CK02
Siemens Simatic S5 6ES5242-1AA12
Festo SLT-10-50-A-CC-B
Siemens Simatic S5 6ES5288-4UA11
Siemens Simatic S5-110 6ES5 311-7AA11
Siemens Simatic S5 6ES5 324-3UR11
Siemens Simatic S5 6ES5 943-7UA21
Siemens Simatic 6AV2 101-0AA01-0AA5
Lorch R-REGULATOR - 1/2 32136
Festo IFB9-03
OMRON operating hours counter H7ET
Festo 173 943
Heidenhain 369124-03
Siemens Simatic S5 6ES5 255-3AC12
Bihl + Wiedemann BWU1568
Mountain Village 11-0104-12-00
BALLUFF btl1wrl btl7-50t-m005,0-p-c003 190456
Siemens siprotec 7SJ63 7SJ6322-4EA90-3FD0/EE
Custom Servo Motors TRFB 48/10 S050A0048
Bosch P400 P 400 036678-311401
Festo FEN-25-25 19170
Westinghouse Electric Controlmatic EBG-4004
MITSUBISHI Base Unit A1S35B
IFM Efector 150 KI5092
Allen-Bradley Powerflex 70 AYNANCO 20AD5P0A0
Jessica | sales*mvme.cn ( change * to @ ) | 18030235311
---
---