SIEMENS 6GK5788-1GD00-0AA0 Simatic Digital Input Module
SIEMENS 6GK5788-1GD00-0AA0 Simatic Digital Input Module
140.0~200.0 USD
Min. Order:
1 Piece/Pieces
Place of Origin:
Fujian, China (Mainland)
Means of Transport:
Ocean, Air, Land
Product Description
Country of origin:
Germany
SIEMENS 6GK5788-1GD00-0AA0 Simatic Digital Input Module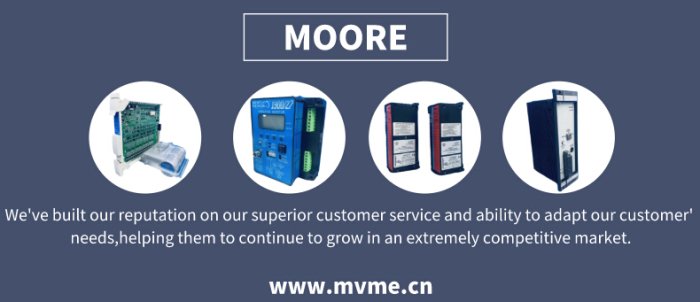 | | | | |
| --- | --- | --- | --- |
| MODEL | 6GK5788-1GD00-0AA0 | PARAM DESCRIPT | SCALANCE W788-1 M12 |
| WEIGHT | 1 lbs (0.9 kg) | STOCK | Ask Request Quote |
| CONDITION | New and factory sealed | ADDITIONAL INFORMATION | Network Solutions |
| TARRIFF CODE | 8517620020 | SHIP FROM: | Ship from China,Xiamen |

Sale manager: Jessica
Skype: jessica01235483
Phone/WhatsApp: 86-18030235311
Email: sales*mvme.cn ( change * to @ )

Distributed control system (DCS)
Programmable Logic Controller (PLC)
Remote input / output module (RTU)
Industrial PC (IPC)
Industrial low-frequency screen
Lowcapacity hard drives for industrial use SCSI (50,68,80Pin)
AnyBus (Gateway)
Human-machine interface
Industrial control related ancillary products
The MOORE sales team constantly scans the network to ensure that we offer the lowest possible price.
However, if you think we can do better, please feel free to negotiate with any of our products.
We are proud to save money! Here is how to quote.
Provide discounts only for spare parts that you seriously consider purchasing. After accepting the bargaining price, the sales order is generated and the invoice is created.
You can offer discounts for a variety of products. As usual, we will try our best to save transportation costs by merging multiple projects into one order.
Prior to receipt of the bargaining price, the goods are still available for purchase and can be purchased by anyone. The spare parts will also be open to competitive discounts and will accept the highest quotation. We recommend that you submit the best discount to ensure that you win the spare parts.
Preferential teams try their best to reply to the offer in time. The typical turnaround time is 48 hours.
If you have any questions about how to put forward the bargaining or the bargaining you proposed, our customer support representative will be glad to help you at any time.
Jessica | sales*mvme.cn ( change * to @ ) | 18030235311

1 All our products are new and original, and good quality.
2 Our prices are very competitive.
3 We have large quantity in stock, so we could help the customers to get the components which are difficult to get.
4 All inquiries will be valued and will replied in 24 hours.
5 Fast shipping, and good after-sale service
6 We will ship the items within 1-3 working days after the payment is received.
7 High quality control, all the goods will be tested one by one before shipment.
8 Good package to protect the products.
SDCS-CON-2A ABB DCS500 600 Main Board
SDCS-DSL-4 ABB DCS800 Excitation communication board
ABB SDCS-PIN-46-COAT 3BSE004939R1003 DCS800 DC governor drive board
ABB SDCS-FEX-2A. DCS500 600 Excitation module of DC governor
ABB SDCS-FEX-2A Excitation module
ABB SDCS-DSL-4 Communication board
ABB DCS500 DCS600 TSU600 Main Board SDCS-CON-2A(2B)
ABB DCS500 DCS600 DC governor Main Board ABB SDCS-CON-2B
ABB DCS500 DCS600 Power board SDCS-PIN-205B
ABB DCS400 Excitation module FIS-31 3ADT313600R1
ABB DCS600 Communication board SDCS-AMC-DC-2
SDCS-CON-1 ABB DCS500 DC governor Main Board
SDCS-IOB-21COAT ABB DCS500 600 IO Expansion board
SDCS-CON-4 ABB DCS800 DC governor Main Board(CPU Board)
ABB DCS400 Excitation module of DC governor FIS-3A
SDCS-COM-82 ABB DCS800 DC governor communication board
SDCS-MEM-8FE 3ADT200007R0101 ABB DCS800
SDCS-PIN-41 SDCS-PIN-41A ABB DC governor pulse board, trigger board
SDCS-IOE-1 ABB DCS500 600 Expansion IO interface board
SDCS-IOB-1 ABB DCS500IO Interface board
SDCS-CON-2( -2A)( -2B)ABB DCS500 DCS600 Main Board
SDCS-FEX-1 ABB DCS500 600 Excitation board
SDCS-COM-5 ABB DCS500 Communication board
NPBA-12 ABB DP Communication interface module
SDCS-PIN-4 ABB DCS800 DC governor power board, trigger board, power board
SDCS-CON-3A ABB DCS400 DC governor Main Board
DCS400 Excitation module FIS-31/ FIS-3A
OVP-10 ABB DCS400 DC governor board
Vickers EEA-PAM-553-A-32 Proportional valve drive plate
SDCS-PIN-205A
ABB DCF504B-0060 Reversible excitation module
ABB SDCS-FEX-31 Excitation module Main Board
SDCS-PIN-51 Measuring plate ABB Detection board
SDCS-POW-4 ABB DC governor power board
ABB Power supply board SDCS-POW-1/ 1C
welcome to contact us. your satisfaction is our biggest motivation.
our products are sold all over the world.

---
---