Siemens 6ES5464-8ME11 *IN STOCK FOR SALE*
Siemens 6ES5464-8ME11 *IN STOCK FOR SALE*
140.0~200.0 USD
Min. Order:
1 Piece/Pieces
Place of Origin:
Fujian, China (Mainland)
Means of Transport:
Ocean, Air, Land
Product Description
Country of origin:
Germany
SIEMENS 6ES5464-8ME11 PLC ANALOG INPUT MODULE---NEW
in stock
1 year warranty
Original and new packing
Delivery with DHL 3 days after payment
Contact:Jessica
Skype:jessica01235483
Email:sales*mvme.cn (please change * to @)
TEL:86-592-5856209
Mobile Phone:86-18030235311(WhatsApp)
Wechat:hu18030235311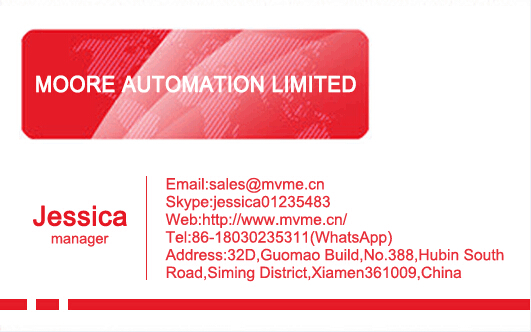 The American National Additive Manufacturing Agency ("American Makes") announced the grant of seven new projects. The "American Makes" organization and its managing party, the National Defense Manufacturing Processing Center (NCDMM), will invest about 5.5 million federal funds, together with the project team's input of 5.5 million US dollars, for a total of 11 million US dollars. In addition, this time, "American Makes" will soon have close to 100 million U.S. dollars of public-private investment projects to increase the level of U.S. additive manufacturing.
The executive director of "American Makes" stated: "We are very pleased to have achieved a balance between increasing the demand for technological R&D in the industrial sector and developing labor, education and social service programs through these projects. This is a key factor in the successful transformation and commercialization of project results. Important. Institutions and their member groups are committed to ensuring that the manufacturing labor force in the United States is fully trained in the use of additive manufacturing to enhance the country's economic competitive advantage."
Warranty Service:
- 1 year
Condition:
- Brand New, working in perfect condition
Package includes:
- New And Original *1 piece
Pleast note: The title picture is just for reference. If you want to check the picture of real item, please contact us.
Allen Bradley Rockwell AB 1747/1756/1784/1785/2094/2098 / 1394C / 1336F / 1745 Series, Ryan Mode Reliance Series
GE Fanuc IC647 / 693/697 / IC660 series module card pieces
Schneider Schneider 140 (Quantum processor, memory card, power supply module) AS The beginning of the series
Siemens 6DD, 6DS old model discontinued series / Moore MOORE (APACS I / O modules, communication modules, power modules. Digital Controller) Series
OMRON (Omron) C500 series
Distributed Control System (DCS)
ABB Industrial Robot Spare Parts DSQC Series / procontic (BBC) DP800 Bailey Control Net90 / Infi90
FOXBORO (Foxboro) FBM series
TRICON (EX) 3503E 3805E 3604E ESD System Spare Parts
Honeywell Honeywell TDC2000 / 3000 System Spare Parts Module Leeds & Northrup MAX1000
Bosch Rexroth Bosch Rexroth Indramat, I / O modules, PLC controllers, drive modules, etc.
DCS system card YOKOGAWA DCS Yokogawa card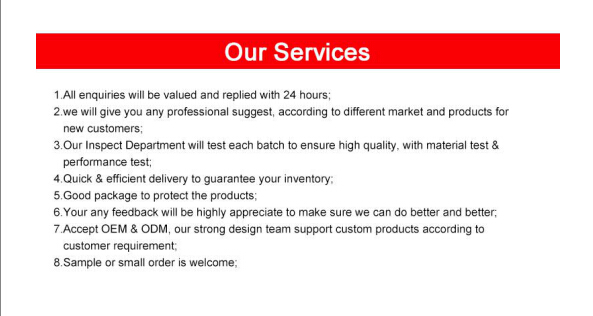 O-58706-18/0-58706-18
102826
0-58718
D31705-1 A26491-A
0-58719 FIELD SUPPLY
241-6-20
194932 REV.01 M941569
135230 REV14 M003480532
140092 REV.23 M394863 / 140093 REV.05 M003535208
170947 REV.19 M941594
122967 REV.03 M940270
105060 REV.10 PCB CIRCUIT BOARD
105062 REV07 REV06
105061 REV09
1395-B78-C4-P12-X1
1397-B050N
O-58706-21/0-58706-21
M003263059 155505 REV03
KIT#154966 152503REV09
170174 170095REV03
40888-313-53
40888-313-53
69739-9R
0-58706-22
0-58773-B /SO-58773/99716-642
74102-588-51
802273-307T
0-58771
0-58775
NT11-SF121-ECV1-CH
NT631C-ST151-EV2S 3#
NT631C-ST151-EV2
NT631C-ST152-EV2 2#
NS8-TV10B-V1
C500-GPC03 3G2C5-GPC03
nt631c-st153-ev3
NT631C-ST153-EV3
H5S-FB
NT631C-ST141-EV2
NT631C-ST151-EV2S
NT20S-ST121-ECV3
NT631C-ST152-EV2
NT620C-ST141
NT631C-ST151B-EV2S
NT600M-MR641
NT631C-ST151B-EV2
NT631C-ST151B-EV2
NT631C-ST151B-EV2
FP1-C14 AFP12317-F
FP3/AFP33487-F/OUT64
FP3 AFP3452
FP3 AFP3720
FP3 AFP3621
FP3 CPU AFP3220C-F
FP2-BP05
AFP33027-F
FP3 AFP33203-F
FP0-PSA1
FP2-PSA2
FP2-C1
FP2-XY64D2T
FP0-C10RM
FP0-C32CT +E8YERS
6ES5430-4UA14
6GK1105-2AA10
6EP1336-3BA00
6ES7153-2BA02-0XB0
6ES5523-3UA11
6ES7331-7PF01-0AB0
6ES7400-2JA00-0AA0
3VU1640-0LS00
3TF3101-0AP0
6ES7960-1AA04-0XA0
6ES7153-2BA02-0XB0
6ES7153-2BA02-0XB0
6ES7392-1BJ00-0AA0
6ES5523-3UA11
6FM1706-3AB20 WF706
6ES7390-1AF30-0AA0
6ES7195-1GF30-0XA0
6ES5308-3UA12
6ES7972-0BB41-0XA0
6ES7313-6CG04-0AB0
6ES5 943-7UA22
C98130-A1215-C9-01
6EP1332-1SH42
6ES7216-2BD23-0XB0
RWD68
6ES7336-1HE00-0AB0
6ES7336-1HE00-0AB0
6ES7195-7HD10-0XA0
6ES7195-7HC00-0XA0
6ES5308-3UB11
6ES7153-2BA00-0XB0
6ES7326-2BF01-0AB0
6ES7326-1BK00-0AB0
6ES7277-0AA22-0XA0
SIEMENS 6ES 5243-1AB11 R 4317410
Square D Sy/Max 8030 CRM-230X 8030-CRM-230X 8030-CRM-230 CRM-230 Ser E1 2.30
Allen Bradley AB Main 1775-L4
Ion Systems Vitual AC 8003 Computer Interface 91-8003 Rev E
HITACHI SEIKO WD012 N-A/1 OSC-W 68E2122587
HITACHI BW020-A2 N-A/0 FCPU 68E2.120379
HITACHI BW026-A2 N-A/2 CNTIF(BB) 68E2.122230 D31182-070
SQUARE D SY/MAX 8052 MCM-713 30608-569-51 SER A4 2.5A
GE FANUC IC693ADC311D
Square D Sy/Max 8030 CRM-230
GE General Electric AC 200, 50 A, 44A963095-G03 AC200
INDRAMAT PLCB 01-02
Square D Sy/Max Symax Local 8030 CRM230
HERSEY ASSY 60122G184
HERSEY ASSY 60122G185
RELIANCE ELECTRIC Power 57408 57408-C
Kawata Just Thermo Mold Temperature Controller B2 20-0751-1 20 0751 1 2007511
RELIANCE Drive Digital I/O 57401 57401-1B
GE IC600BF948K IC600 BF948K I/O
SIEMENS C79040-A32-C447-05-86 C79040-A32-C447-04-87
Sharp Satellite W51 PLC Control Unit ZW-501CUS
TDK POWER SUPPLY RM12-2R5GB
BAILEY CONTROLS P-HB-RMU-10010000
ABB ASEA DSTC130 DSTC130-OK 57510001-A/3
HITACHI 68E2.II9I38 68E2.119138
TOTAL CONTROL PRODUCTS QPJ-PBS-201
GE IC600CB516L IC600 CB516L
GE FanucI C693PCM301L
HBM HOTTINGER-BALDWIN-MESSTECHNIK PME MP01
SIEMENS 6SE6440-2UD21-5AA1 380-480V 4.0A 0-650Hz
ABB FIELD YXU173 YT204001-OK
HITACHI BW027 A1 N-A/1 LCPU 68E2.120231 D31182-083
HALMAR ROBICON 560290.00 9017 9343 CONTROL BOARD WITH 362694
SIEMENS R1-106-100-531 IS.04
ABB FISHER & PORTER CIRCUIT 686B387U02
SMC SERIAL UNIT W/10 VALVES EX120-STA1 VQ1101-5
SIEMENS FIELD INTERFACE MODULE 505-7202
PEPPERL+FUCHS VAN-115/230AC-K16 PO 129377 115/230V ASI
GE FANUC BLCGPB2T AS-i/PROFIBUS
GE FANUC INPUT ANALOG CURRENT MODULE 16PT, IC693ALG223C
PRECISION DIGITAL 98080195 PD693-3-14 PD693 115VAC
HONEYWELL 620-0036 115/230VAC 47-63Hz
RELIANCE ELECTRIC POWER MODULE INTERFACE 57408 57408-B
SQUARE D SYMAX Model 300 Processor 8020 SCP-321
ISHIDA P-5416D PC
ATLAS COPCO FOCUS 2101 8092112601
GENERAL ELECTRIC ASTAT-SD QS2D-NA 480VAC 9A 50/60Hz
TAYLOR ABB 6231BP10930D-K 6231BP10920C-E
if you have a large purchase, we can make a discount.
specifications:
new+original +one year warranty

---
---