Siemens CPU414-5H 6ES7 414-5HM06-0AB0 6ES7414-5HM06-0AB0
Siemens CPU414-5H 6ES7 414-5HM06-0AB0 6ES7414-5HM06-0AB0
140.0~200.0 USD
Min. Order:
1 Piece/Pieces
Place of Origin:
Fujian, China (Mainland)
Means of Transport:
Ocean, Air, Land
Product Description
Country of origin:
Germany
Product Name:
6ES7414-5HM06-0AB0
Siemens CPU414-5H 6ES7 414-5HM06-0AB0 6ES7414-5HM06-0AB0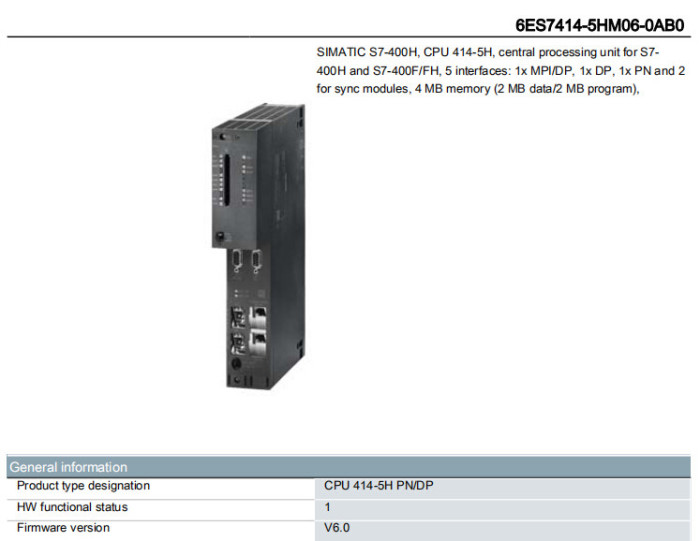 ☞ Manager: Jessica
☞ Email: sales*mvme.cn ( change * to @ )
☞ Skype: jessica01235483 | Phone: 86-18030235311
Why Choose Us ?
1. 100% original product, 100% quality assurance and the more competitive price.
If you find a fake . Please contact us without hesitation! We afford the shipment cost! We send you a new product asking zero cent!
2. Thoughful service
Professional after-sales service.
3. Quick Shipping
We have large quantites of inventories, can ship immediately.
Jessica | Email: sales*mvme.cn ( change * to @ )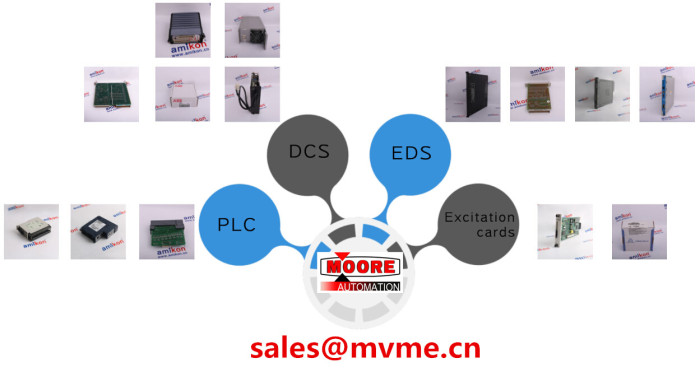 ----(DCS)Distributed Control System
ABB 3AUA0000110429,SYSCON2 746924
Invensys Foxboro FBM214,FBM242,B0123HE
Invensys Triconex 3625,3700A,3604E
Woodword 5462-758B
HIMA F2-DO-16-02,F8650E
Yokogawa SAI143-S03 S1, F9342L-02
Honeywell
51402497-200,51403519-160,51199194-100,CC-PDO801 51405043-175
Emerson KJ4001X1-NB1,12P3368X012
----(PLC)Programmable Logic Controller
Rockwell Allen-Bradley
1734-IB8,1734-OB8,1769-L18ER-BB1B,1756-IM16I,2711P-T6C20D8
ICS Triplex T8461,T8850,T8403,T8431,T8831,T8310
Schneider Modicon 140DDI85300
GE Fnauc IS210AEPSG2B,IS220UCSAH1A,IS215ACLEH1A,IS210AEAAH1B
Siemen 6ES7331-1KF02-0AB0
Prosoft MVI46-DFNT
Bachmann MPC240
Woodhead 9905-068 2301A
----(TSI)Turbine Supervisory Instrumentation
Bently Nevada 3500/22M,138607-01,3500/25,3500/53,3500/32M 149986-02,3500/40 125860-01
EPRO MMS6110,MMS6120,MMS6220,MMS6312,MMS6410,6423,6424,MMS6822,ues815s
ENTEK EK C6622HS,XM124,1440-SDM02-01RA
| | |
| --- | --- |
| Honeywell | 10100/2/1 |
| Honeywell | 10106/2/1 |
| Honeywell | 10105/2/1 |
| Honeywell | FC-SAO-0220M |
| Honeywell | FC-SDIL-1608 |
| Honeywell | FC-SDOL-0424 |
| Honeywell | FC-TSDI-16UNI |
| Honeywell | FC-SDO-0824 |
| Honeywell | 8C-TAIXA1 |
| Honeywell | 8C-TDILA1 |
| EPRO | PR9628/201-000 |
| EPRO | PR6423/002-030-CN CON021 |
| EPRO | PR9268/601-000 |
| EPRO | PR6423/00R-010 CON021 |
| EPRO | MMS6210 |
| EPRO | PR6424/000-030 CON021 |
| EPRO | 9210-02094N |
| EPRO | PR6423/100-141 |
| EPRO | PR9350 |
| EPRO | 940809350121 Pr9350/12 |
| EPRO | PR6423/103-141 |
| EPRO | PR 6423/103-141 |
| GE | IS220POIAH1B |
| GE | IS220PTCCH1B |
| GE | IS220PSCAH1B |
| GE | IS220PHRAH1B |
| GE | IS220PAZCH1B |
| GE | IS220PAOCH1B |
| GE | IS220PDOAH1B |
| GE | IC220MDL753 |
| GE | IC220MDL643 |
| GE | IC676PBO082 |
| GE | IC220STR003 |

Jessica | Email: sales*mvme.cn ( change * to @ )
---
---