T3310 | ICS TRIPLEX | Analog Input Module
T3310 | ICS TRIPLEX | Analog Input Module
666.0~999.0 USD
Min. Order:
10 Piece/Pieces
Place of Origin:
Fujian, China (Mainland)
Means of Transport:
Ocean, Air, Land
Packing:
New carton packaging
Delivery Date:
3 days after payment
Product Description
T3310 | ICS TRIPLEX | Analog Input Module
Moore Automation
Sales Manager:Jessica
Email:sales*mvme.cn (please change * to @)
Skype:jessica01235483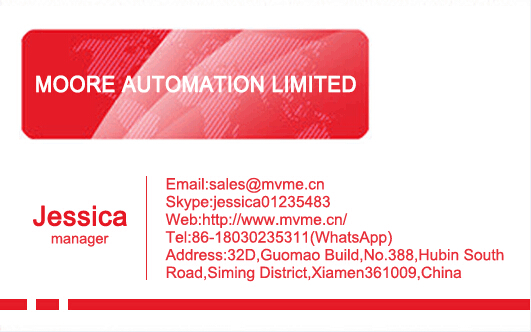 Extensive diagnostics provide the automatic detection of module faults. The TMR architecture of the Input Module and the diagnostics performed ensure the validity of all critical circuits. Using the TMR architecture provides a fault tolerant method to withstand the first fault occurrence on the Module and continue normal input measurements without interruption in the system or process.
Faults are reported to the user through the Healthy status LEDs on the Front Panel of the Module and through the INFO and HKEEPING variables. Under normal operations all three Healthy LEDs are green. When a fault occurs, one of the Healthy LEDs will flash red. It is recommended that this condition is investigated and if the fault is within the Module, it should be replaced. Module replacement activities depend on the type of spare module configuration chosen when the system was configured and installed. The Module may be configured with a dedicated Companion Slot or with a SmartSlot for a spare replacement Module.
7MM432.70-1
X20BT9100
X20AI4622
X20DO4529
X20AT2402
X20DO9322
3AI350.6
X20DI9371
X20AO2622
X20AO4622
X20BM11
X20BM01
X20BR9300
3PS754.9
3CP260.60-1
3IF671.9
X20DO4529+X20BM11+X20TB1
3DO486.6
CP360NT-PCI/3
CP360IO-PCI/6
3CP340.60-2
3IF060.6
X20AC0SL1
| | |
| --- | --- |
| FOXBORO | P0961AA |
| FOXBORO | P0961BD |
| FOXBORO | P0961BS-0D |
| FOXBORO | P0961FR |
| FOXBORO | P0970BC |
| FOXBORO | P0970BM |
| FOXBORO | P0970BP |
| FOXBORO | P0970EJ |
| FOXBORO | P0970LJ |
| FOXBORO | P0970NG |
| FOXBORO | P0970VN-0A |
| FOXBORO | P0971DU |
| FOXBORO | P0971DX.A |
| FOXBORO | P0971FB |
| FOXBORO | P0971FB-E |
| FOXBORO | P0971MY.OD |
| FOXBORO | P0971PA |
| FOXBORO | P0971SU |
| FOXBORO | P0971UZ |

1 year warrantyIn stock
Original and new packing
Delivery with DHL 3 days after payment
---
---